Last modified: June 30, 2022
How 'Bout Some More Space Horse?
What's good, Team Space Horse?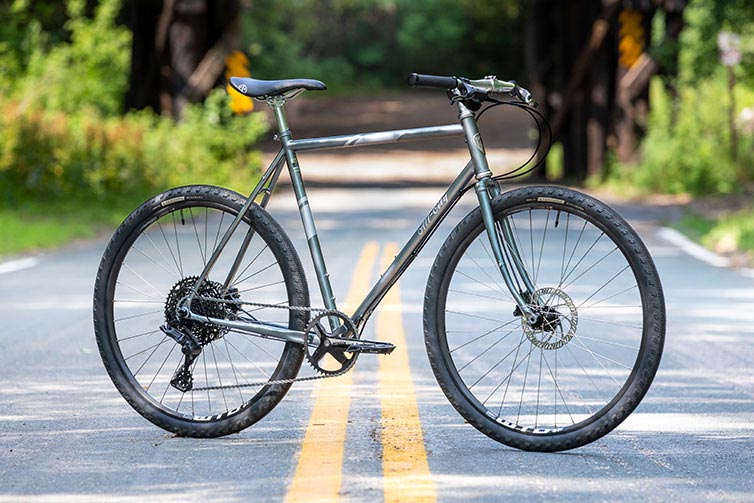 We're welcoming another wicked build into the Space Horse orbit today. This one's a flat-bar model with a 10-speed MicroShift drivetrain and an ice-cold colorway we're calling Moon Powder.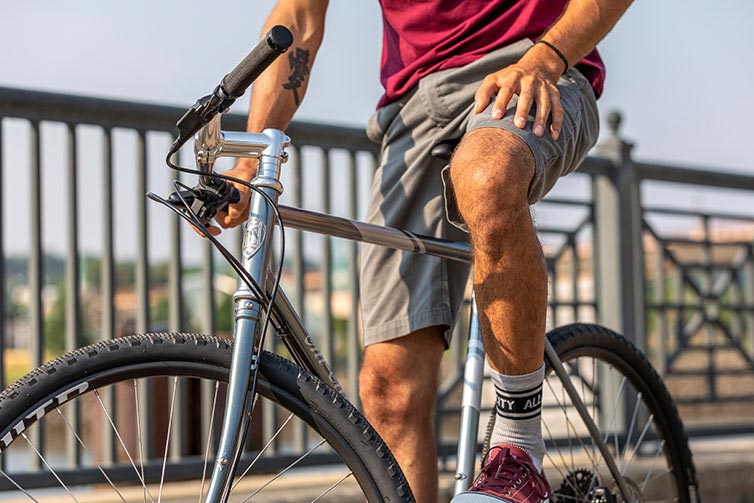 Built for pavement, gravel, dirt, or whatever, the versatile and elegant Space Horse is down for daily errands, light tours, spontaneous fun, and more. Our flat-bar option in Moon Powder rounds out a trio of recent releases — refresh your memory with a quick look at the Tiagra build in Royal Mint and the GRX in Champagne Shimmer.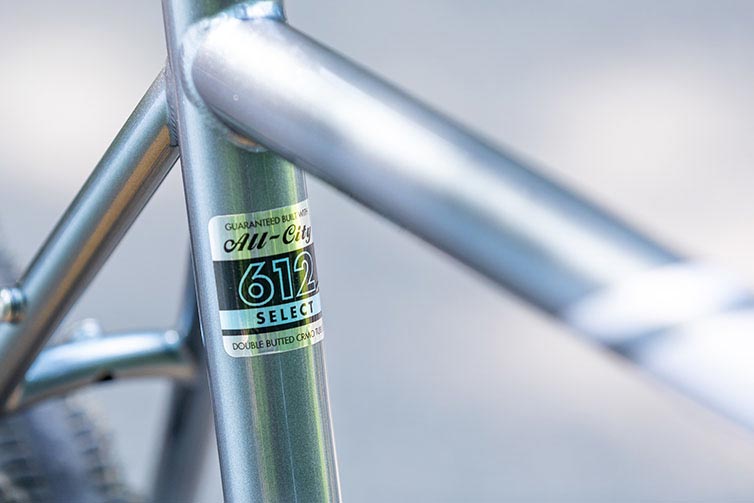 We build every All-City Space Horse from 612 Select steel tubes, a blend of 4130 double-butted Chromoly steel. Every piece of tubing on all seven frame sizes is selected to provide the best ride possible. From city commutes to long rambling centuries, we make agility, stability, and comfort the priority. Wanna learn more about the benefits of steel and other tubing materials?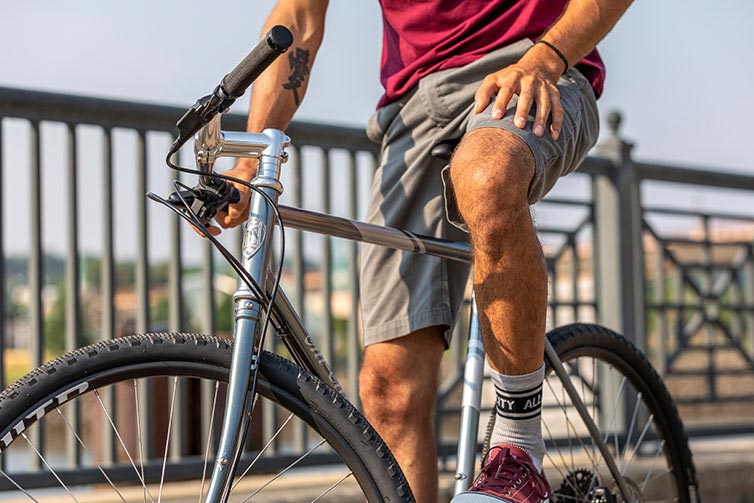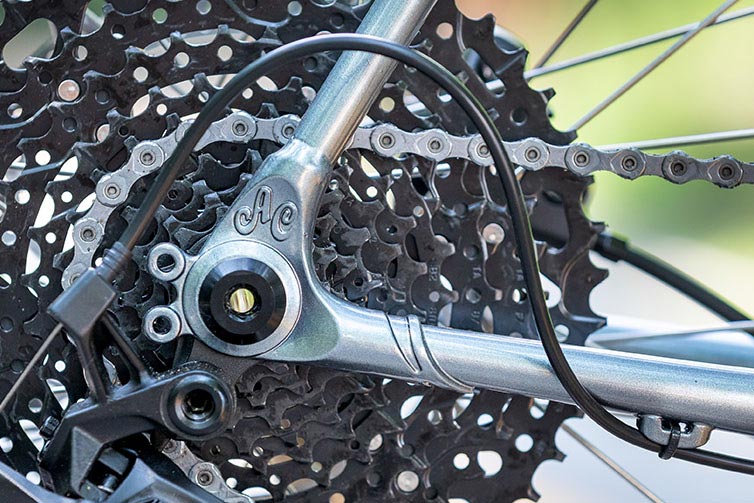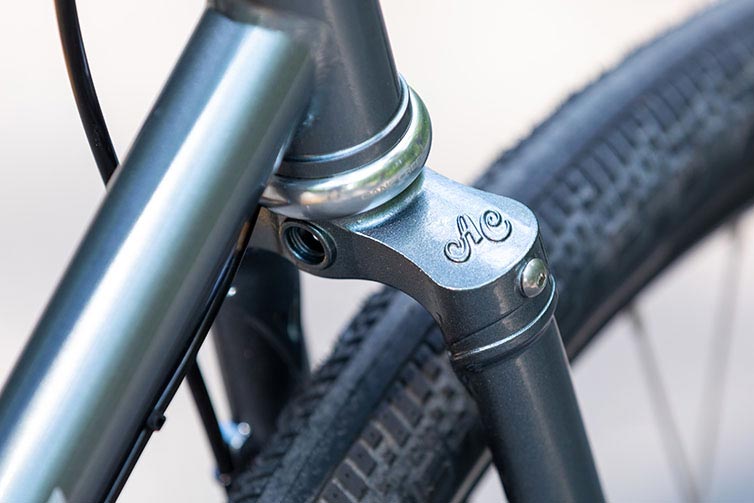 Look past the sparkly lunar surface and you'll find sweet features such as:
A 10-speed MicroShift Advent X drivetrain
Mounts for racks, fenders, and three bottle cages, plus a pump peg
Teravail Washburn tires in 650b x 47mm
All the Signature Details you've come to expect from All-City, such as custom dropouts and a lugged fork crown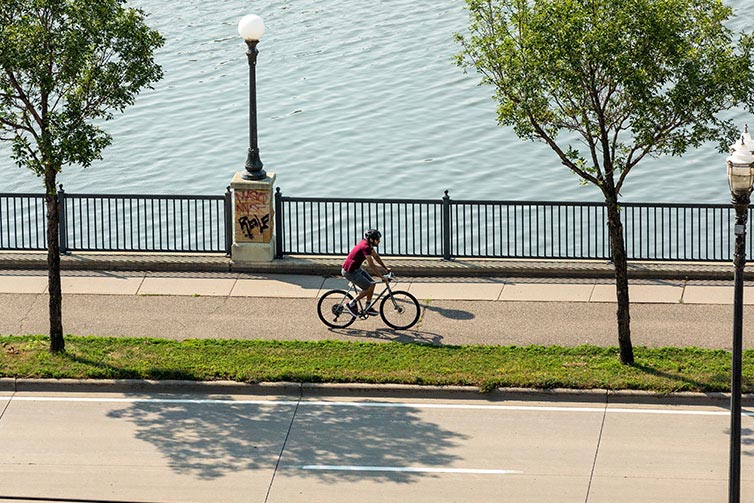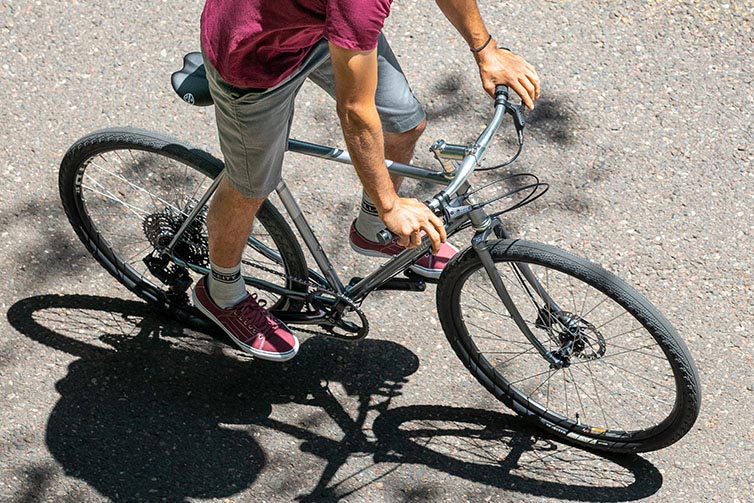 Whether you're looking to explore your city on a fun and stylish bike or head out for an adventure on something comfortable and capable, Space Horse leads the way. Get in touch with your local AC dealer for all the latest on availability!
The AC Team