Like the steel skeleton that supports a skyscraper, the raw marble slab that's shaped into a sculpture, or the base spirit that gives a cocktail its backbone, the foundation of every All-City bicycle is the frame. And whether yours is destined for high speeds on smooth pavement, soaking up chatter over long stretches of gravel, or helping you podium at your next cross race, we've built it up with strong, gorgeous, high-quality tubes uniquely suited to the task at hand. These are our frame materials of choice: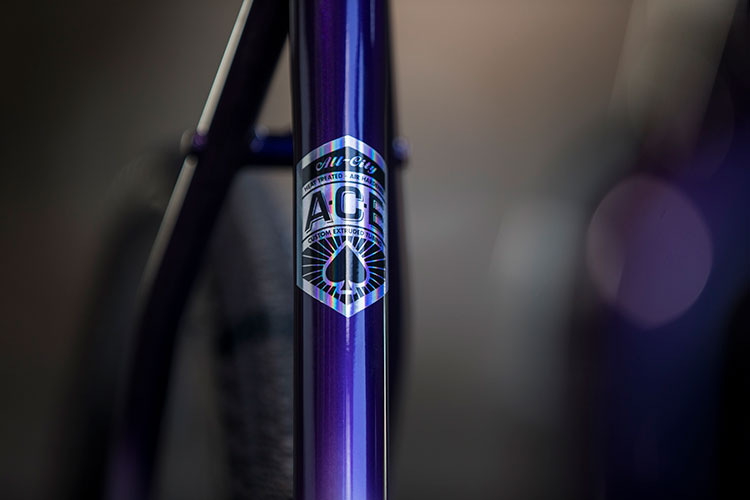 A.C.E.
In our never-ending quest to produce the finest production steel bicycles, we recognized an opportunity in 2016 to expand our capabilities and finally design our own custom tubeset. The result was A.C.E., our proprietary air-hardened, custom extruded steel tubing — tubes made especially for each unique bike.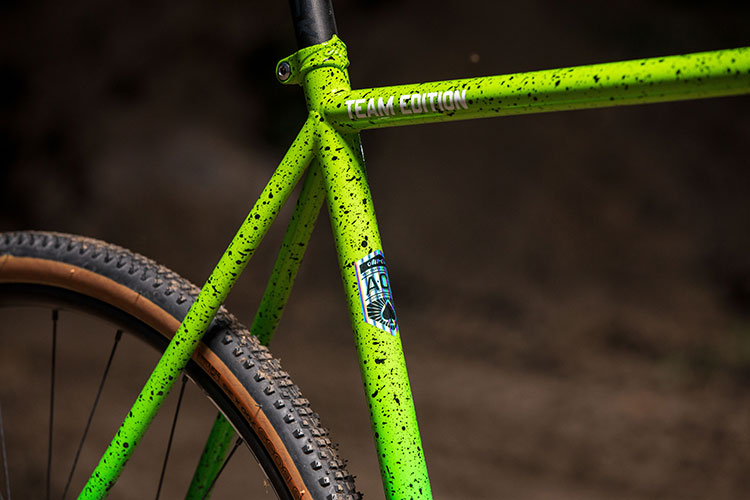 When a project in development calls for the thinnest walls attainable while still maintaining strength and weight targets, A.C.E. allows our engineers to go completely custom with butting profiles and wall diameters from the main tubes to the stays. That's right, full-frame heat treating and customization!
In a world where steel is often considered a retro material, A.C.E. is lighter, stronger, better-looking, thoroughly modern, and completely unique.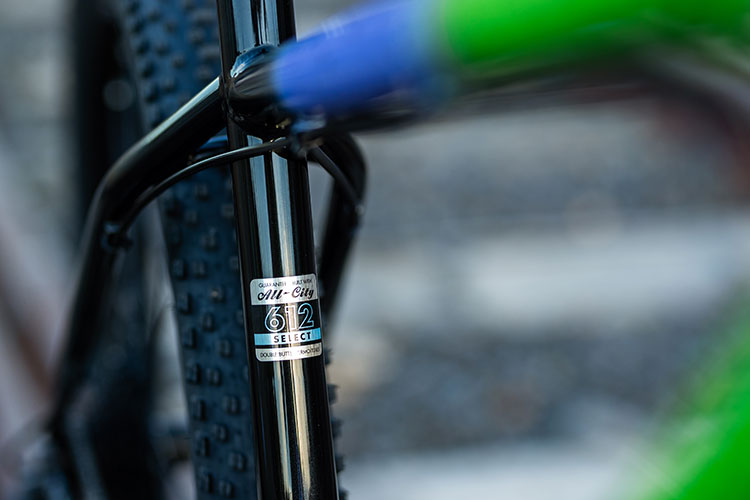 612 Select
With a nod to the Minneapolis streets, alleys, and trails we call home here in Area Code 612, 612 Select is the name we've given to our proprietary blend of double-butted 4130 Chromoly steel tubes.
With ride quality and durability at the forefront, we've selected these tubes for their specific diameters, wall thicknesses, and butting profiles. And to get the feel of each bike just right, we've chosen every piece of tubing on every frame size specifically for that bike's intended use and the projected size of the rider.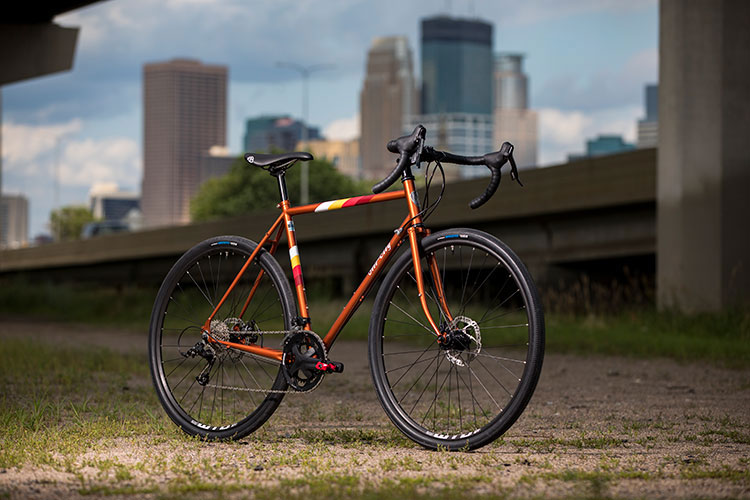 You see, even when we're developing a bicycle that doesn't call for a completely custom steel tubeset, we still spend a borderline unhealthy amount of time designing our frames. We do this to ensure that each size of every model is precisely tuned to give you the experience and thrill you've come to expect from All-City Cycles.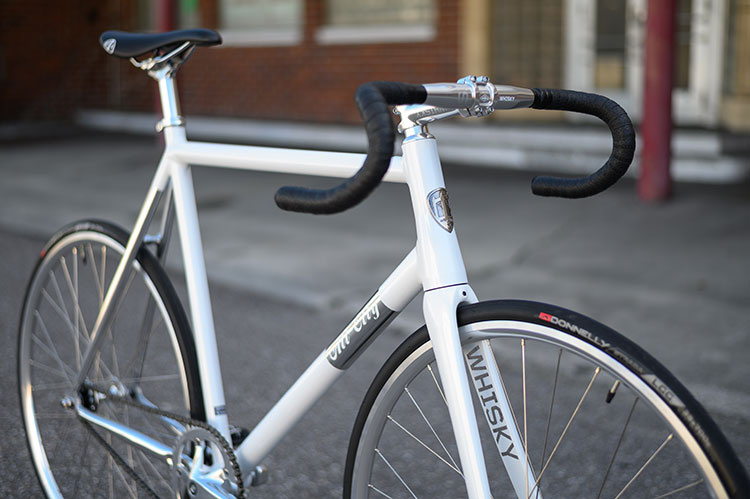 Aluminum
More than 40 years after aluminum was first used as a bicycle frame material, aluminum alloys remain incredibly attractive to speed-obsessed riders like us who dream of breaking the sound barrier. Sporting a strength-to-weight ratio superior to steel's, Alumisonic is what we've named our proprietary blend of race-ready aluminum tubes.
Light, strong, and stiff, aluminum is used across a range of frame styles from road to mountain to track. As a result, we're often able to source precisely the tube profiles we want from industry partners. That won't stop us, however, from custom-designing aluminum tubes when we feel it's appropriate to go deep on a bicycle in development.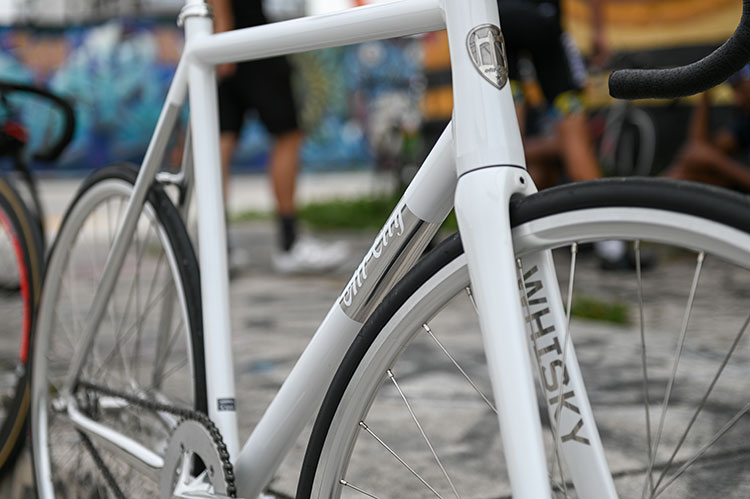 With both approaches providing reliably stellar options for our bikes, we're able to build damn fine aluminum steeds that help enhance what this material — and the riders who love it — are able to do.
Oberon Titanium
Representing an important leap forward for our brand, our capabilities, and our ambitions, we've applied everything we've learned from producing A.C.E. steel to what may be the most exotic metal found in bicycle tubesets: Titanium. The result is Oberon Ti, our proprietary blend of heat-treated, air-hardened, custom-extruded titanium tubes.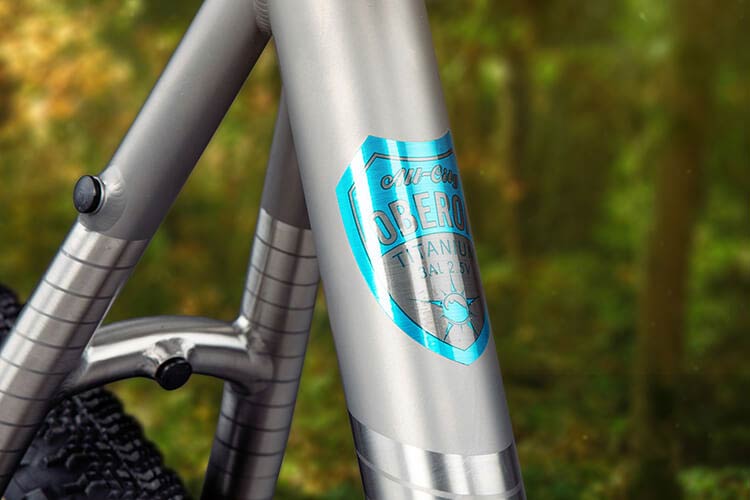 Named for the immortal king of fairies in medieval and Renaissance literature — and the husband of Titania — our Oberon tubes are made of 3AL 2.5V grade titanium. Lighter than steel and every bit as strong, this grade was originally developed for use in the aerospace industry. Fast as hell? Check. Capable of defying gravity? Check.
Admired for its ability to flex without losing its shape, titanium is an undeniably elegant forever material and a marker of serious quality among high-end frames.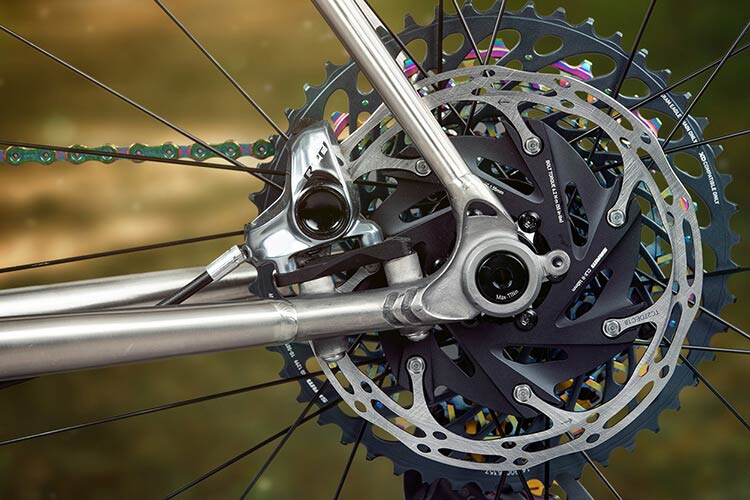 All of us here at All-City put our heart and soul into building the most beautiful production bicycles you can find. And because cycling is dynamic rather than static, we'll never stop searching for new materials and processes to give your All-City bike an edge in the pursuit of speed, style, and good times. See you on the street!