Last modified: February 8, 2021
Unidentified Flying Object or New Cosmic Stallion?
All-Citizens,
Rockets, Spaceplanes, Flying Saucers — these are fun rides one and all, but the required security clearance is hard to come by. For the rest of us, fortunately, there's the Cosmic Stallion, the most thrilling, beautiful, and capable all-road steel bicycle this side of the solar system. And Folks, that ain't just talk. All-City Rider Gabbi Shelton has piloted her single-speed Cosmic Stallion to a few impressive finishes, including first at 2016's Gravel Worlds and Land Run 100, as well as 2017's Dirty Kanza 200.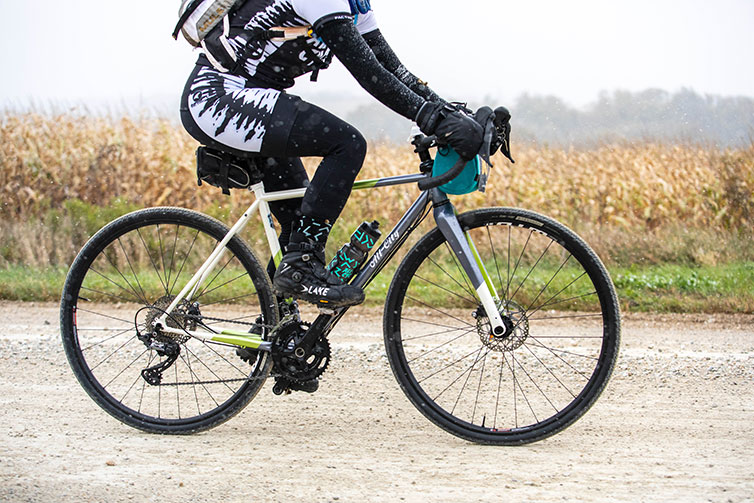 Available now in two new colorways with updated geo and spec, the Cosmic Stallion combines our passion for the classic artistry of a hand-built steel frame with current technology. Crafted from our proprietary A.C.E. steel tubing — heat-treated, air-hardened, and custom-extruded steel tubes willed into existence by our team — it's the ultimate bike for quickly covering whatever road surface you might encounter. Whether that's gravel, fire roads, busted-up pavement, or the rocky surface of Mars, A.C.E. steel soaks up road chatter to provide comfort and lively quickness over long, bumpy distances.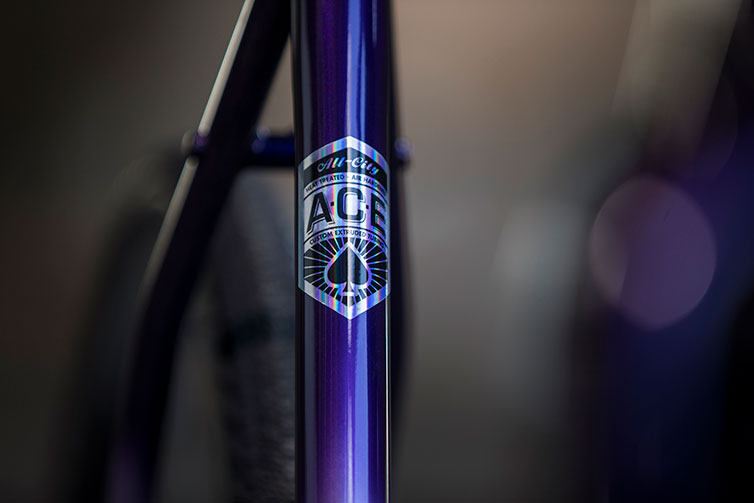 Featuring classic road geometry, the Cosmic Stallion is now slightly longer and lower for increased stability, and we've made a few careful tweaks to the smaller frame sizes to decrease toe overlap and ensure a fun, fitted experience for riders of all sizes. Also new to this version are a Columbus Futura Cross Carbon Fork with adjustable rake — updated to accommodate a 12mm thru-axle — a tapered head tube with external cups, and flat-mount disc brakes because, hey, you asked for 'em! Don't they look nice and clean?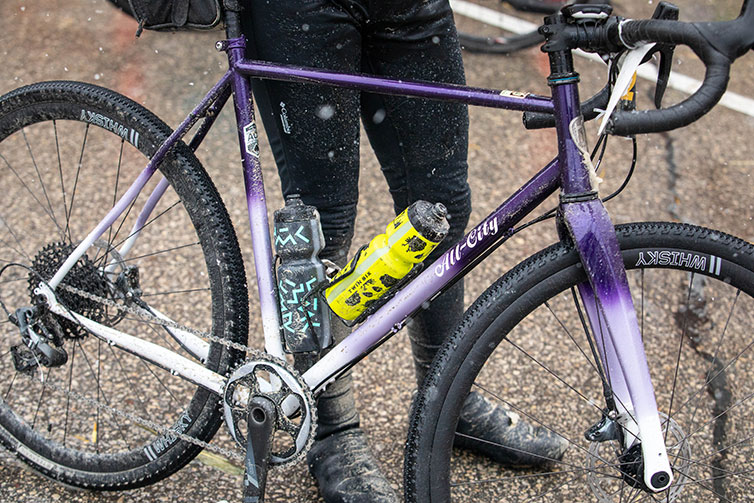 Zoom in real close and you'll notice three bottle mounts — now positioned lower to accommodate a frame bag — plus fender mounts, rear rack mounts, and all the sweet signature touches you expect from All-City, including custom dropouts, a brazed-on seat collar, Di2 routing, imprinted bottom bracket, and E.D. frame coating.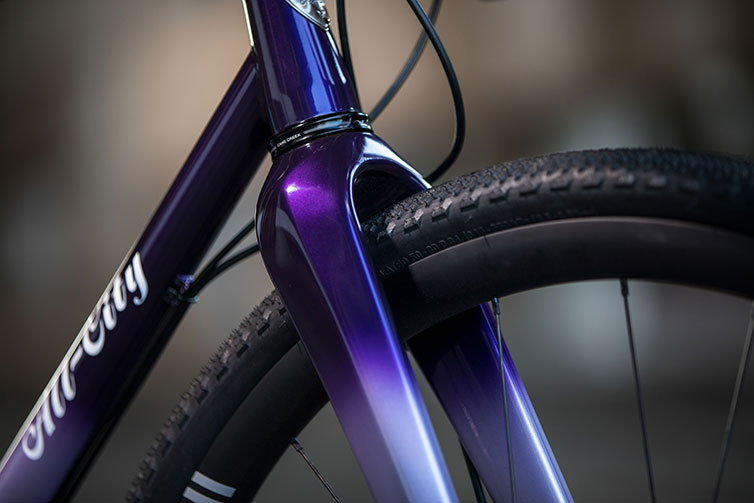 Built with clearance for wide, capable tires, you can run 700c x 47mm tires without fenders (700c x 43mm with fenders), or 650b x 42mm.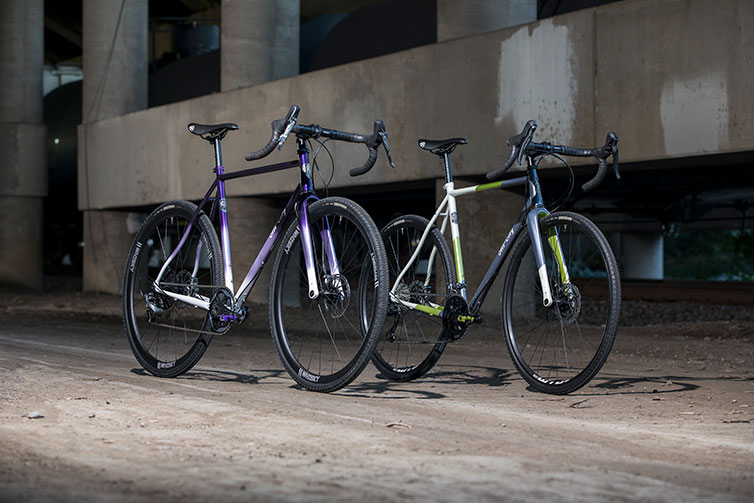 Having just received FAA approval, the new Cosmic Stallion will be available in early January 2020. Watch for the GRX complete build priced at $2,699 in green, gray, and white, with the Force 1 complete build priced at $3,999 in a very desirable purple fade. The Force 1 frameset will also be available for $1,299, should you feel like performing a little rocket surgery on your own build.
Timeless yet contemporary, and beautiful without sacrificing performance, the Cosmic Stallion is simply the best steel gravel eater on this planet or any other. Find one at your local AC dealer.