All-Road Endurance Thoroughbred
The ultimate bike for quickly covering gravel, conquering busted-up fire roads, and powering through the most ambitious centuries.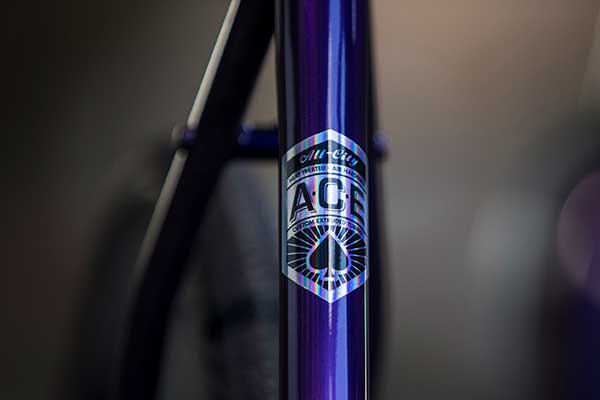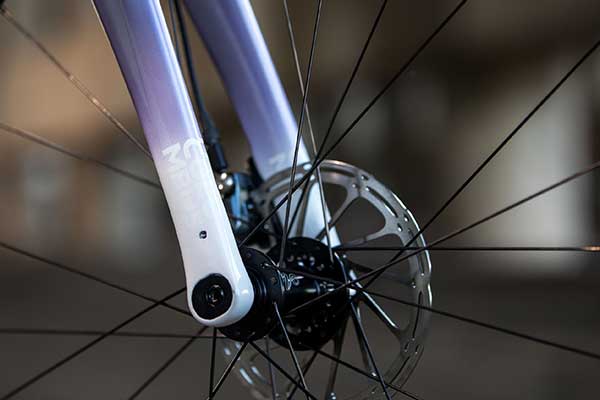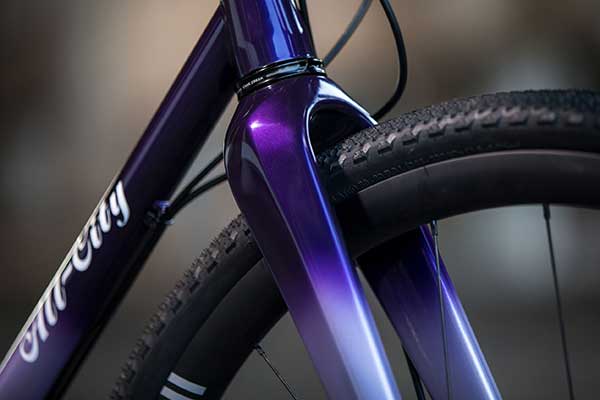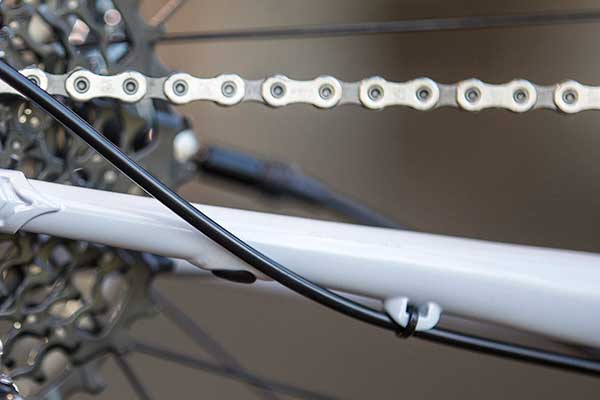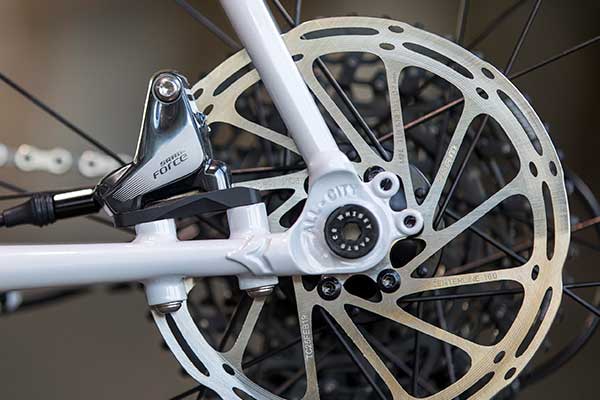 Signature Details
Our mission is to bring beauty back to production bicycles. This means investing in custom touches that elevate the whole. We devote time and resources to signature details that turn heads and signify high-quality craftsmanship. These elements tell a cohesive visual story and form a distinct silhouette so that even if your unique bike were stripped down to bare metal, it would still be instantly identifiable as an All-City bicycle.
Learn more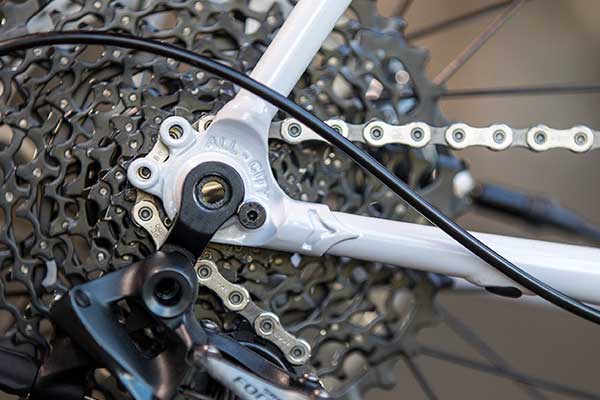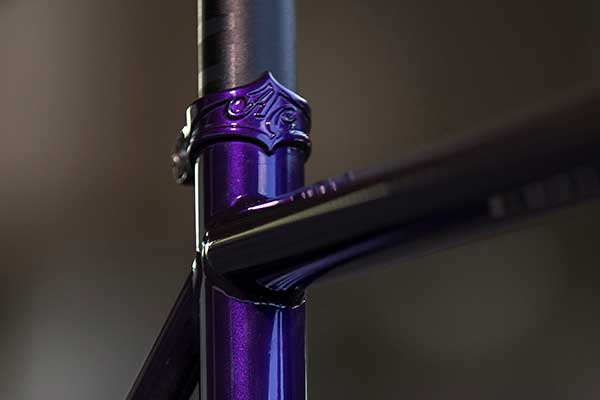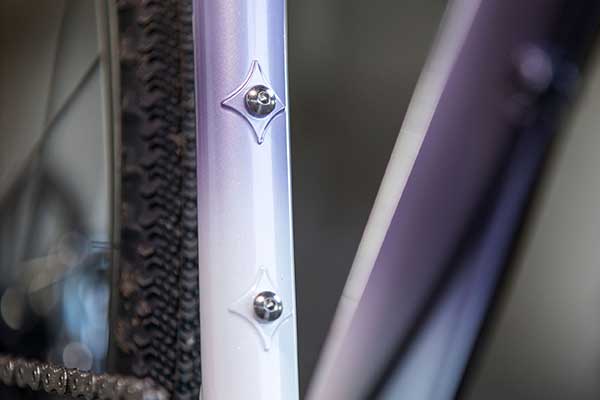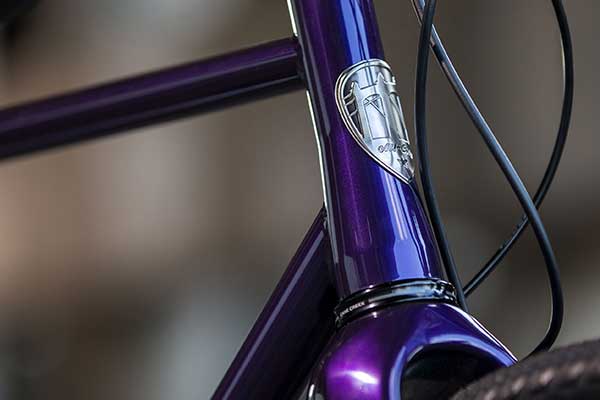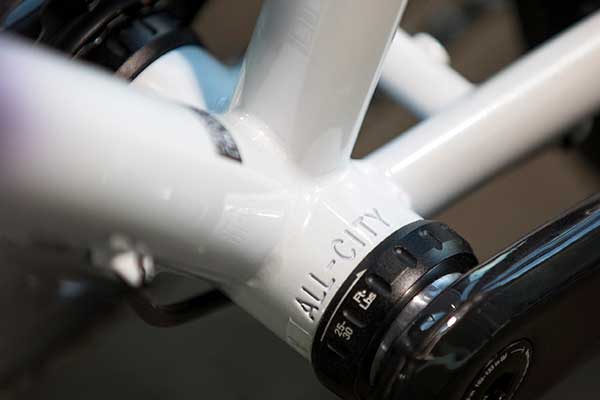 Accolades
"Modern, Versatile, Fast! I use it on everything from daily commuting to long gravel rides and fast road rides. It's smoked everything I've thrown at it with grace and style."
"10/5 Would Buy 10,000 More Times. 20 years of riding under my belt, one year of being sad it was not all done on this bike. This is a very special bike."
"The Cosmic Stallion fills a nice gap of price, practicality, and hitting the high points of modern tech to make it a legitimate contender for the race-minded."
FIND A RETAILER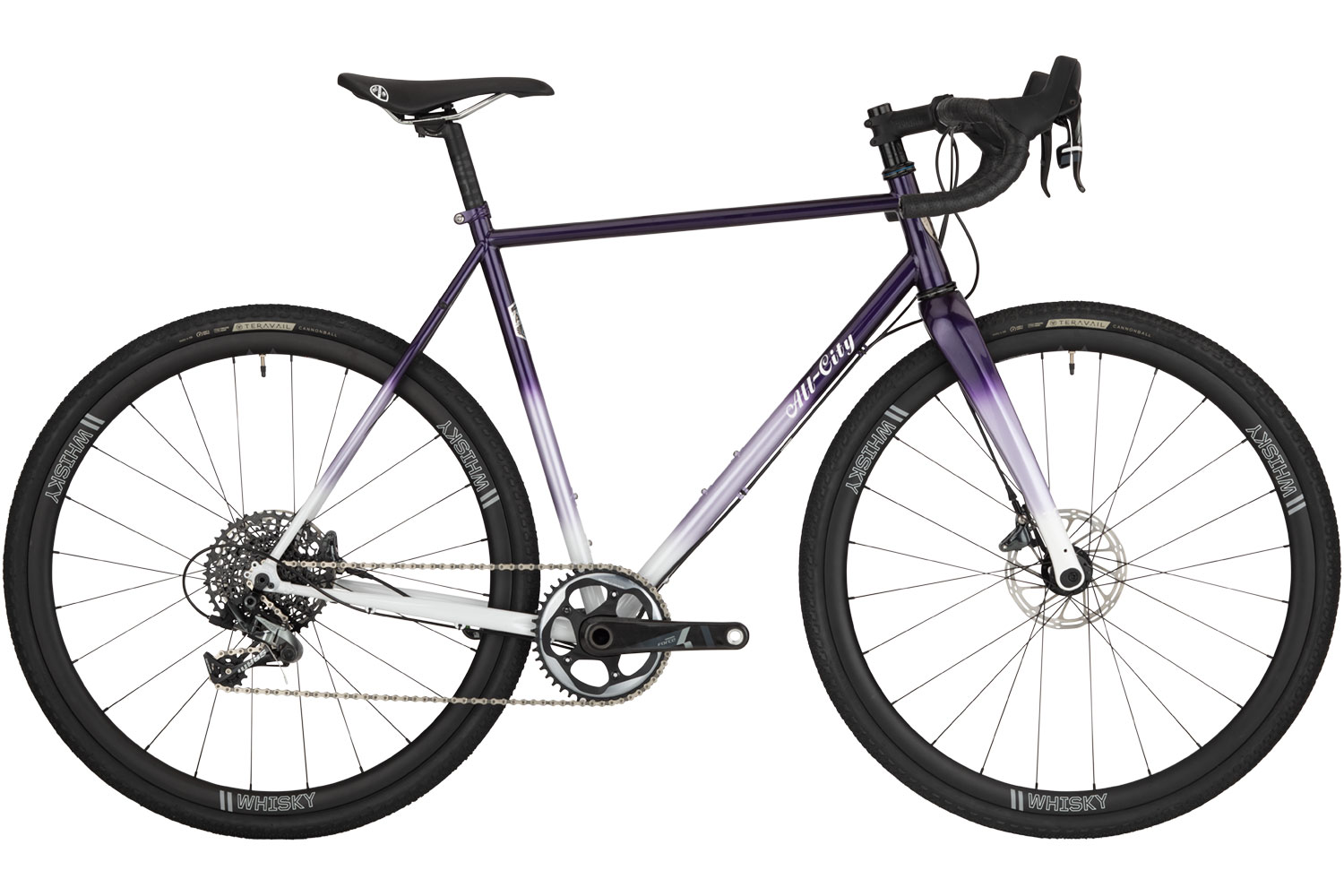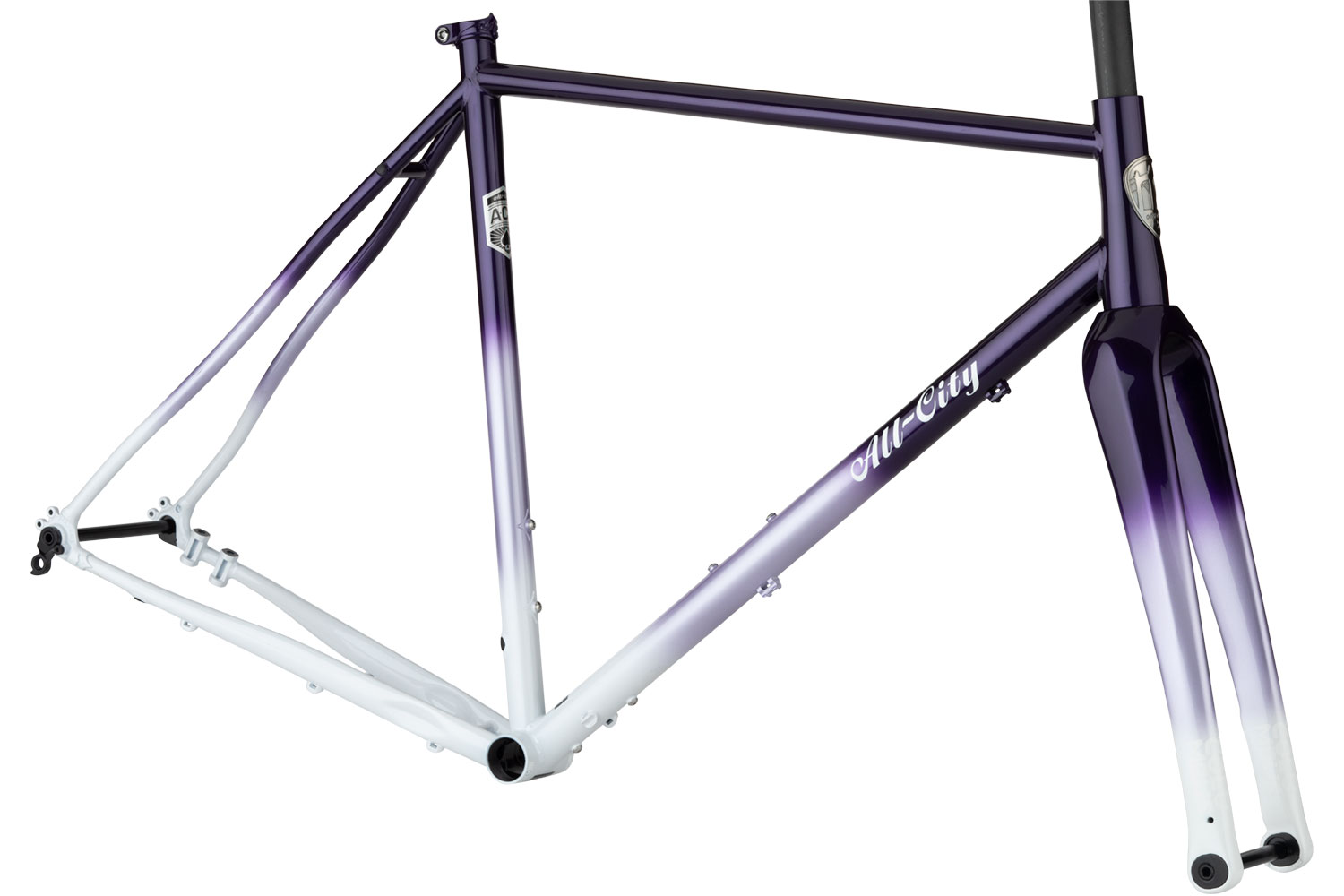 * Manufacturer's suggested retail price may not include additional shipping or preparation charges. Please contact your local dealer for a quote. COMPLETE MSRP $3999 | FRAMESET MSRP $1350 *
With demand at an all-time high, bike inventory can be scarce. If you need help finding an All-City bike, start here.
Suggested retailers for ""
change
SPECS & GEO
Fork

+

Columbus Futura Cross

Headset

+

Cane Creek 40 Series

Stem

+

Whisky No. 7

Handlebar

+

Whisky No. 7

Grip

+

All-City Super-Cush with Locking Alloy All-City End Plugs

Shifter/Brake Lever

+

SRAM Force 1x11

Front Derailleur

+

N/A

Rear Derailleur

+

SRAM Force 1, long cage

Brakeset

+

SRAM Force Flat Mount, 160 f/r SRAM CenterLine

Crankset

+

SRAM Force 1 44t

Bottom Bracket

+

SRAM GXP

Seatpost

+

Whisky No. 7

Saddle

+

All-City Gonzo

Cassette

+

SRAM XG-1150 10-42

Chain

+

SRAM PC1130

Hubs

+

All-City Go-Devil 24h

Rims

+

Whisky No.9 30 deep 24h carbon

Spokes

+

DT Competition 14/15g black, Black Brass Nipples

Tires

+

Teravail Cannonball 700 x 38 60TPI Light and Supple

Brake Housing

+

SRAM Hydro

Shift Housing

+

Jagwire LEX40 black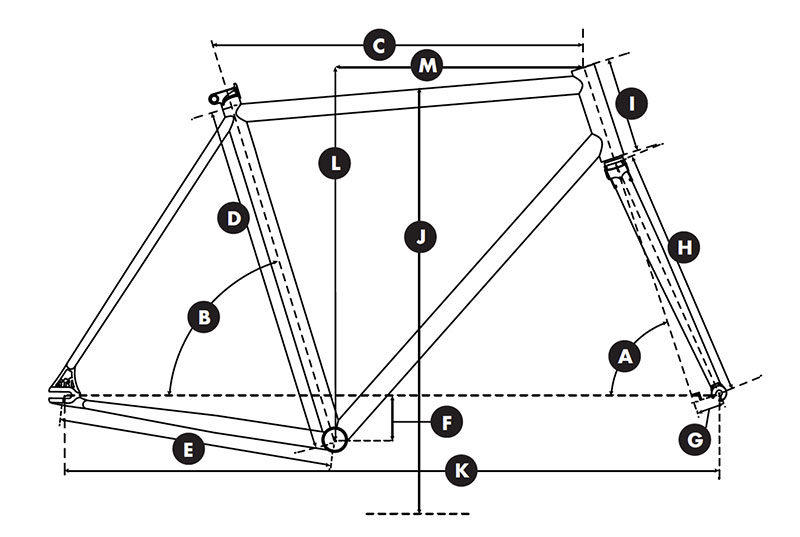 | Size | 46cm | 49cm | 52cm | 55cm | 58cm | 61cm |
| --- | --- | --- | --- | --- | --- | --- |
| Head Tube Angle | 70 | 71 | 71.5 | 72 | 72.2 | 72.2 |
| Seat Tube Angle) | 75 | 74.5 | 74 | 73.5 | 73.5 | 72.5 |
| Top Tube Length) | 510 | 530 | 545 | 560 | 580 | 610 |
| Seat Tube Length | 450 | 480 | 510 | 540 | 570 | 600 |
| Chainstay Length | 430 | 435 | 440 | 440 | 440 | 440 |
| Bottom Bracket Drop | 73.5 | 73.5 | 73.5 | 73.5 | 73 | 73 |
| Fork Offset | 47 | 47 | 47 | 47 | 47 | 47 |
| Total Fork Length | 395 | 395 | 395 | 395 | 395 | 395 |
| Head Tube Length | 95 | 110 | 124 | 149 | 173 | 198 |
| Standover | 743 | 766 | 790 | 818 | 844 | 870 |
| Wheelbase | 1008 | 1020 | 1030 | 1034 | 1049 | 1073 |
| Stack | 528 | 546 | 560 | 587 | 610 | 634 |
| Reach | 369 | 379 | 382 | 386 | 394 | 410 |
| Handlebar Width | 380 | 400 | 400 | 420 | 440 | 460 |
| Stem Length | 70 | 80 | 90 | 100 | 110 | 110 |
| Crank Arm Length | 165 | 170 | 172.5 | 172.5 | 175 | 175 |
Frame Material

+

All-City A.C.E. Air-Hardened, Custom, Extruded steel

Fork

+

Columbus Futura Cross

Rear Hub Spacing (OLD)

+

142 x 12mm; thru-axle

Thru Axle Size

+

Ø12 x 167mm , TP=1.5, TL=12

Brake Mount Type

+

Flat Mount; 30mm mounting barrels

Rotor Size(s)

+

140mm to 160mm

Headtube Upper (SHIZ)

+

EC34

Headtube Lower (SHIZ)

+

EC44

Seatpost Diameter

+

27.2mm

Seat Collar

+

All-City Signature Brazed-On

Max Tire Size Frame

+

700 x 47mm w/o fenders, 700 x 43mm w/ fenders, 650bx42mm

Tire Size Range Frame

+

700 x 32~47mm, 650b x 38~42mm

Front Derailleur Mount

+

28.6 Band Clamp

Crankset (Max Ring)

+

1x: 52t max // 2x: 53/39t max // 3x: 52/39/30t max

Bottom Bracket

+

68mm English

Derailleur Hanger

+

QBP Derailleur Hanger 687 black (FS2339)

Bottle Mounts

+

Two inside frame, one under down tube, all sizes

Extras

+

Rear rack, Front and Rear fender mounts, E.D. coated for durability and rust prevention

Fork Material

+

Carbon with carbon steerer

Front Hub Spacing (OLD)

+

100 x 12mm; thru-axle

Thru Axle Size

+

M12 x 132L, TP = 1.5, TL = 12

Brake Mount Type

+

Flat Mount

Rotor Sizes

+

140mm to 160mm

Stem Clamp (SHIZ)

+

Ø28.6mm

Crown Race (SHIZ)

+

Ø40mm

Axle to Crown

+

395mm

Fork Offset

+

47mm or 52mm

Max Tire Size Fork

+

700 x 47mm w/o fenders, 700 x 43mm w/ fenders, 650bx42mm

Tire Size Range Fork

+

700 x 32~47mm, 650b x 38~42mm

Download(s) »
Back to top
Cosmic Stallion Force 1 Gallery