Last modified: February 4, 2021
The New Electric Queen: Guaranteed to Blow Your Mind
Friends,
You work hard. Every day of your life, you work till you ache in your bones. All you ask in return is for somebody, anybody, to help you find something to love. Well, you're not going crazy, and All-City is here to answer that call. Today, unveiled before your very eyes, is the new All-City Electric Queen.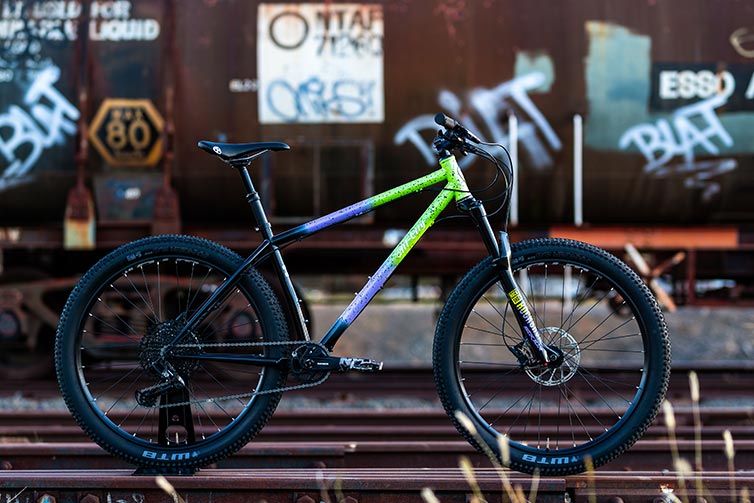 The ultimate "party hardtail," built for hardcore fun and even harder-core trail riding, Electric Queen is known for its superb climbing abilities, for launching off any obstacle, and destroying everything in its path on the single track. Playful as heck, this shred sled is back and badder than ever, all dressed up in a hot new colorway with updated spec.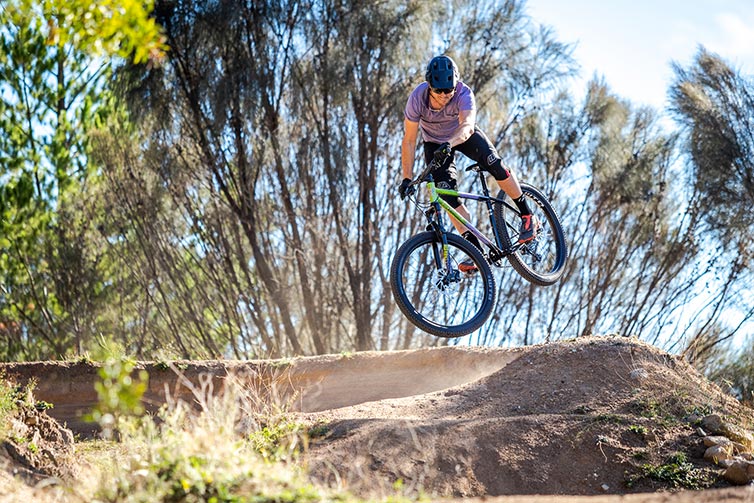 First, the three-color fade: Inspired by vintage MTBs, Lime leads the way on the front. Next, we've draped the middle in Violet and dipped the back in clean and classic Black. Black splatter paint across the steel frame makes the whole thing sing, and as a final touch, we've designed a matching decal for the fork. Dynamite with a laser beam!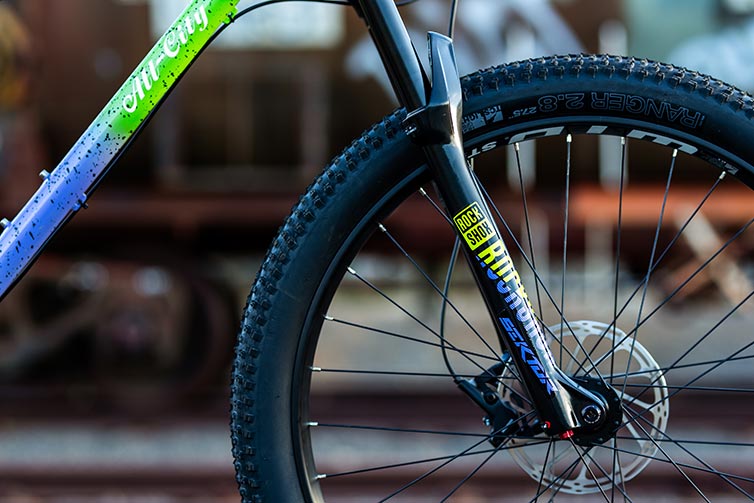 It's safe to say Electric Queen could take first in any beauty pageant, but the skills competition is where it really sparkles. Now coming standard with a dropper post installed, it's never been easier to climb and descend. Simple to maintain and lighter in weight than a full-suspension mountain bike, its aggressive trail geometry is perfect for back-country adventure and city thrash sessions alike.
Bottom line, we think you'll dig these updates. Get to your local AC dealer and let us know what you think. Long live the Queen!
The AC Team