Last modified: February 8, 2021
One Final Lap at the NSC Velodrome - Part 2
Chapter III: A Hopeful Community
When you finish a good book, the storyline itself may be done, but its ideas, characters, and feelings stay with you. And while we may have retired our weary wooden bowl, the impact that track racing had on the Minnesota cycling community can still be felt.
One aspect of track racing that makes it different from other disciplines is the automatic bonding that happens specifically because of the infield. Racers gather in the center of the velodrome to warm up on rollers, share snacks, cheer on teammates, and raid each other's "track sacks" for tools should any mechanical issue arise.
"There's always someone there to pin your jersey, help you get a chainring off, and offer tips like, 'when you're doing a flying 200, keep your knees tucked in,'" said local racer Nathan Munsterman.
I experienced this phenomenon first-hand back when I raced at the velodrome during the 2015 and 2016 seasons. There was no shortage of people willing to lend me a bigger chainring for sprint races or share cool cubes of minty watermelon (a favorite snack among Koochella teammates) on hot nights. Looking back, I credit the support I experienced in the infield for giving me a solid foundation that allowed me to grow into the dedicated mountain bike and cyclocross racer that I am today.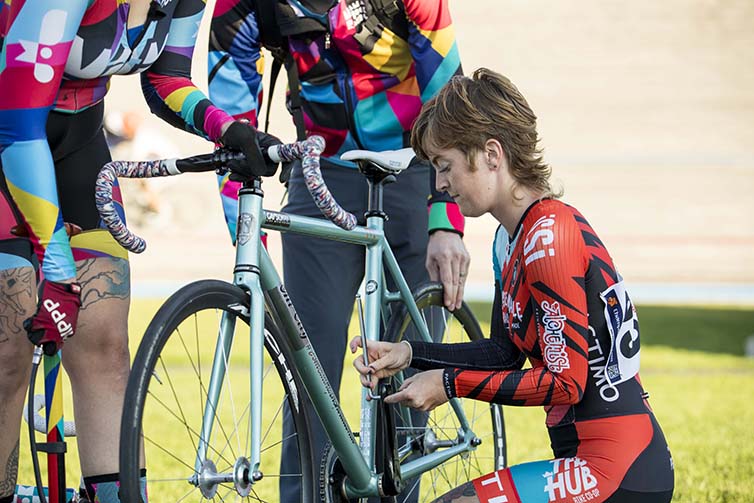 Another part that made the NSC Velodrome's infield so special was the growing Femme/Trans/Women (FTW) field. Just a handful of years ago, the FTW races were regularly cancelled, as there weren't enough racers to make up a field. As teams like Koochella, Zubaz, Corpse Whale, and others recruited more FTW riders, the field exploded in both quantity and quality. In the velodrome's final years, not only did FTW racers have more than one field, they reached a high caliber of racing in speed and skill. A fact made even more impressive given that it was one of the only velodromes in the country that could boast having two dedicated FTW fields.
"When Anna Schwinn (founder of Koochella Racing) got involved in 2014, the women's field was really small. That got her dander up and she took it upon herself to bring more women in. By the end, our women's field was better than most," said Bob.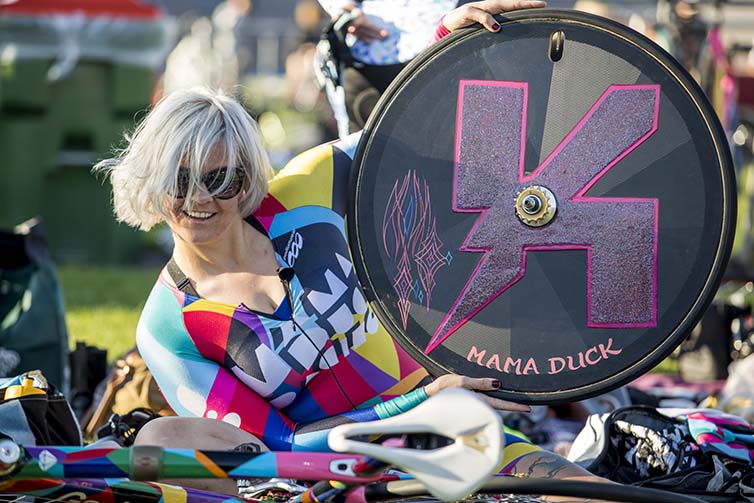 Local racer Hilary Wilde explained, "[The FTW field] could have gotten to an elite level of racing if we had the chance. We really matured as a group and at the end, our races had a lot of strategy and weren't predictable. Now, [that the velodrome is gone] that momentum has stopped."
Her teammate, Ben Hovland added on, "I've been to ten different elite tracks around the country and we have without a doubt the most invested and supportive FTW field I've seen. So many of our FTW racers who are at elite levels or at the cusp of racing at an elite level no longer have the support to pursue that. They deserve all the support they can get."
Koochella Rising from All-City Cycles on Vimeo.
With their main discipline gone, members of the Minnesota track cycling community have had to forge new paths. Some have decided to "retire" after decades of dedicated racing, some are planning on traveling to other velodromes for regional competitions, and others have decided to shift their focus to road, cyclocross, and mountain biking. Missing the camaraderie of the infield, a contingent of riders even made their own impromptu "grass track" league that still meets on Thursday nights.
Chapter IV: A Vision for the Future
This is the part where I tell you that the NSC Velodrome might have a sequel, but it's going to take a lot of hard work and momentum.
While races have only gotten faster and, in my opinion, more exciting, track cycling in the US is a mixed bag right now. On one hand, you have facilities like the Boulder Valley Velodrome in Colorado and Alpenrose Velodrome in Oregon, which are on the verge of shuttering due to financial losses and ownership disputes. On the other, there's the brand-new Lexus Velodrome in Michigan. Located in Detroit, the Lexus Velodrome's spectator-friendly 166-meter indoor track, lounge replete with drinks and food, and community-oriented programming makes it appealing and accessible among cyclists and track fans alike. The facility is still picking up steam but serves as a beacon of hope for any community that loses its velodrome.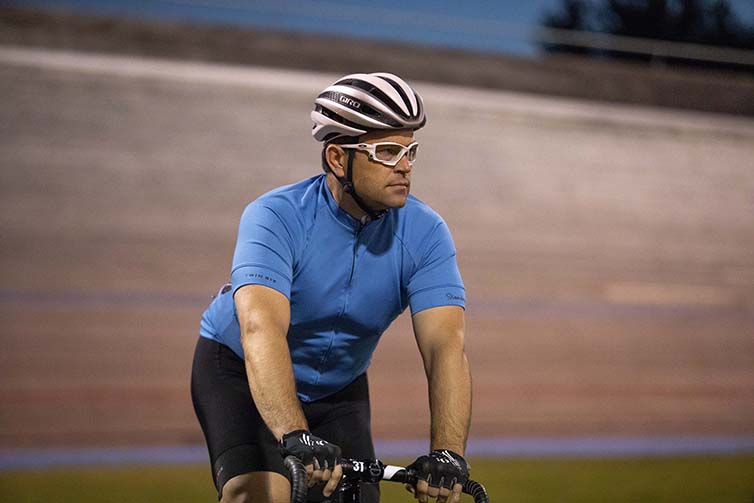 Recognizing the positive impact that track racing has on cycling communities, a group of volunteers led by cycling advocate, Jason Lardy, have stepped up to get a new velodrome built in Minneapolis, calling it the Minnesota Cycling Center.
The goal is for the new Cycling Center to have a velodrome that not only re-kindles track racing in Minnesota but draws in the wider community through youth STEM programming including an after-school curriculum in partnership with Minneapolis public schools.
By having a velodrome in Minneapolis instead of Blaine, Jason hopes that he can make track cycling more accessible and expand track ridership among underserved communities.
"One thing we've seen in Detroit is that, having a facility that's centrally-located means you can reach an audience you otherwise wouldn't reach," Jason said. "They've developed youth programming and even sent kids to junior nationals there."
Right now, he's looking into cost-effective options like properties where a dome could be constructed, temporary kinds of environments that could go inside a building, and possibly building another outdoor track. When the right opportunity pops up, and funds have been secured, he estimates that they'll take about 14–16 months to get the velodrome built.
With the direction that Minnesota is going, many racers are hopeful that there will one day be another velodrome in Minneapolis.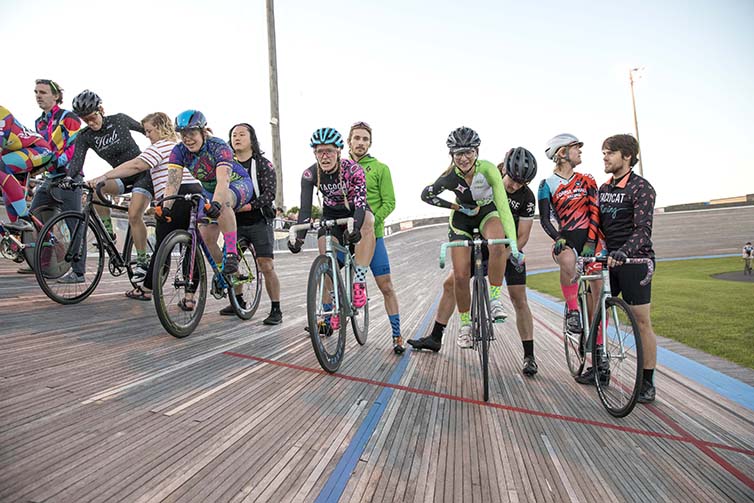 "Allianz (a soccer stadium) was built, the Twins got a new stadium, the Timberwolves got a renovation, the Vikings got a new stadium. To me, it's like, 'Why can't we do this?' A new velodrome would add to our community and it would be open to the public," said longtime track racer Zak Mohr.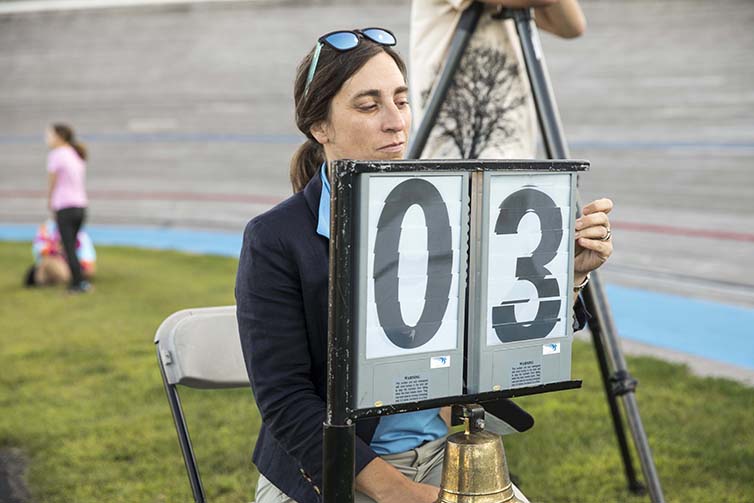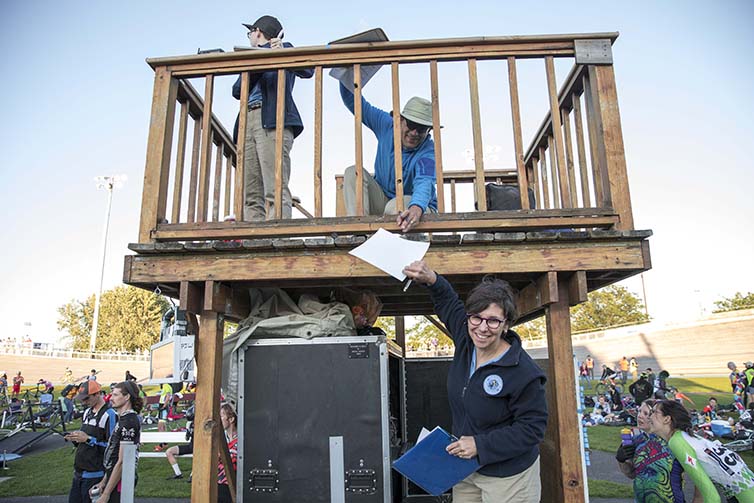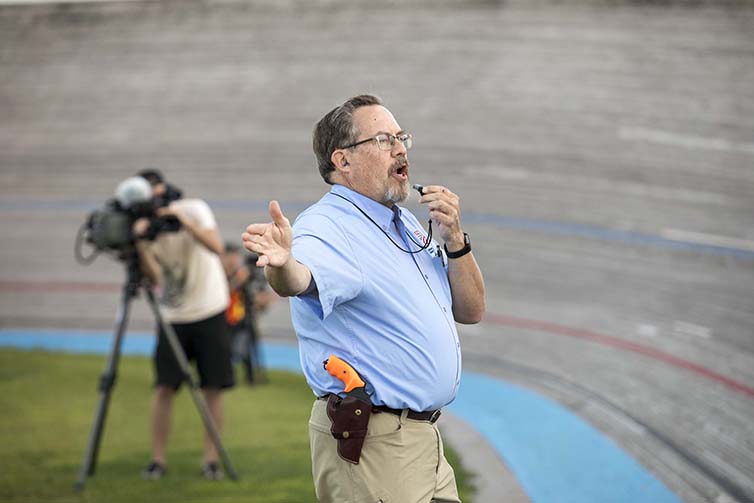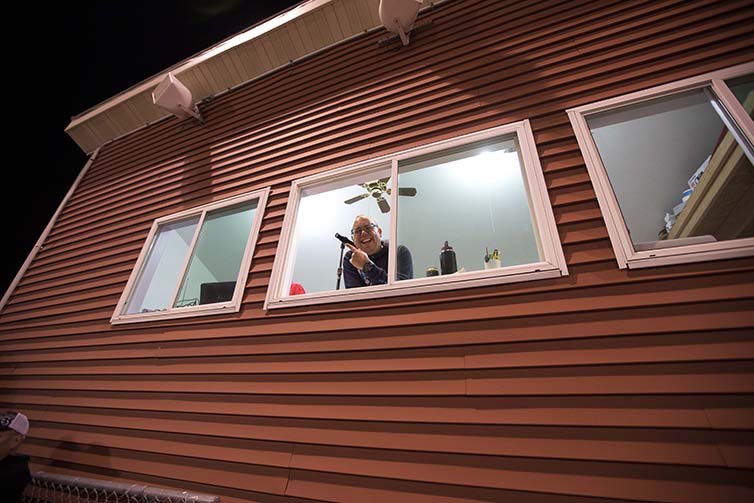 In the meantime, the Minnesota track community will continue to ride their grass track, travel to nearby tracks, and maybe throw a front brake on their race bike to turn it into a commuter with the hope that Minnesota will once again have a velodrome it can call its own.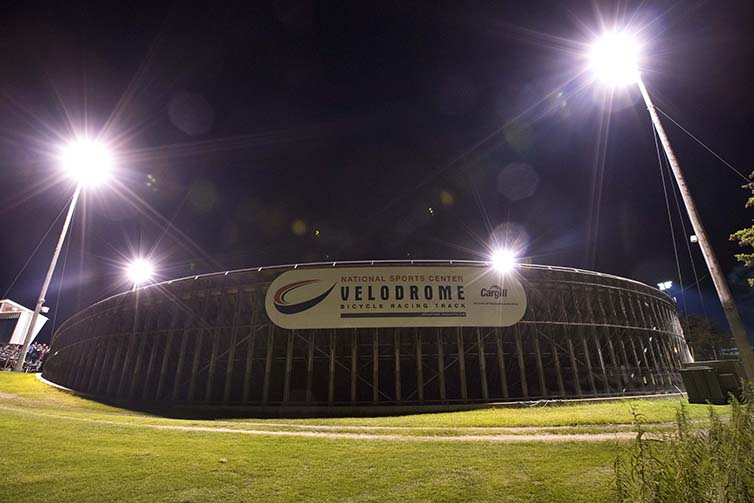 To learn more about the Minnesota Cycling Center and throw in your support click here.
Check out part one of this blog series.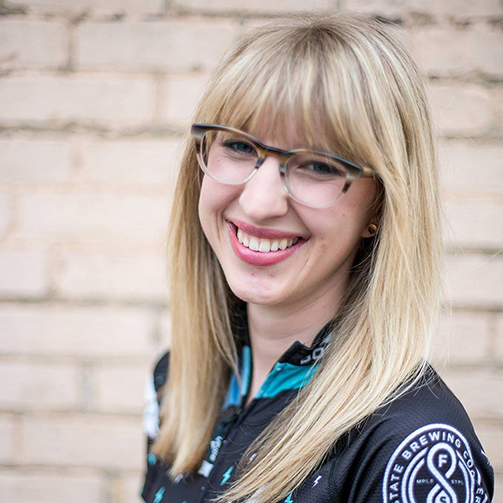 About Renee
Renee started racing at the NSC Velodrome in 2015 when she joined Koochella Racing. She immediately jumped in headfirst, competing in regional races across the Midwest. Looking back, she considers track racing to be the spring board that helped her grow into the racer she is today. Nowadays she works at QBP as a copywriter, volunteers with Little Bellas, serves on the Executive Committee of the Minnesota Mountain Bike Series, and competes in as many mountain bike and cyclocross races as she can fit into her schedule.