Last modified: September 23, 2021
Cool and Refreshing Color Updates for the All-City Zig Zag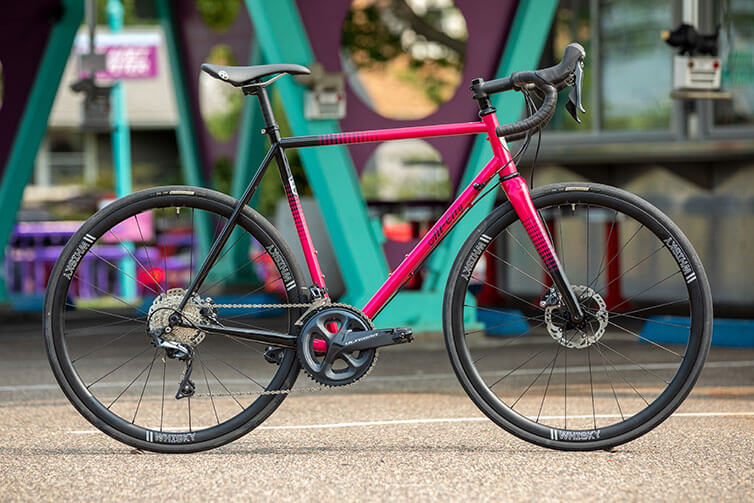 Hey y'all, it's time to introduce the Zig Zag Ultegra in Sour Cherry Seltzer and Zig Zag 105 in Honeydew Bling! Framesets in both colorways are set to land at your local AC dealer this fall. Complete bikes are coming a bit later in Spring 2022, so make sure to touch base with your local shop if you wanna call dibs on one!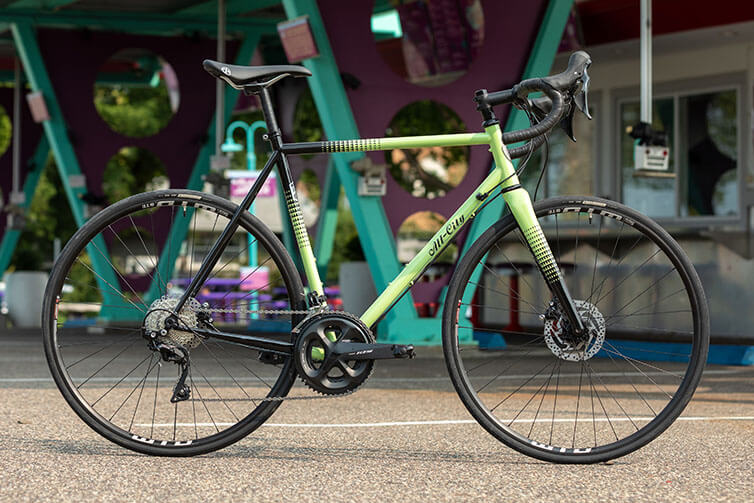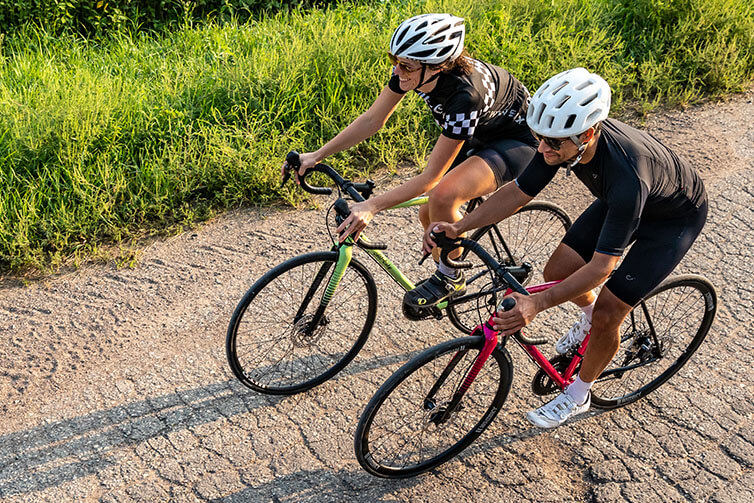 Built to shield ya from road chatter and unnecessary fatigue, the Zig Zag strikes a perfect balance between power and comfort. Endurance is the ultimate goal here, and that means different things to different people. Whether it's your long weekend ride or the all-out sprints you're sneaking in before sunset, the Zig Zag promises high-end performance and epic views from start to finish.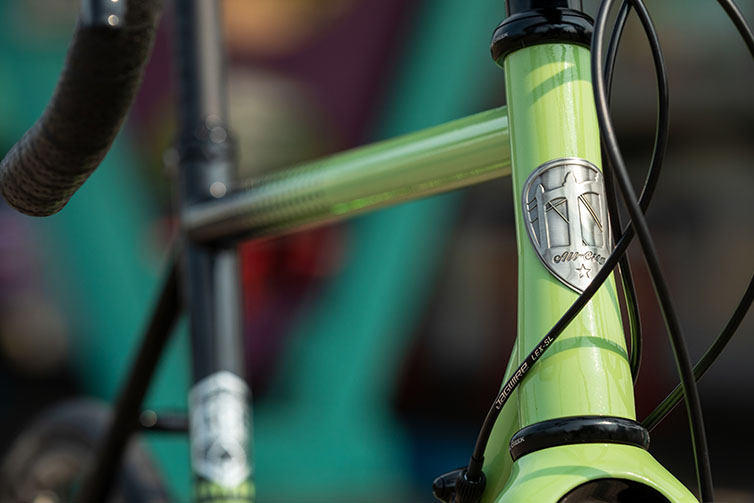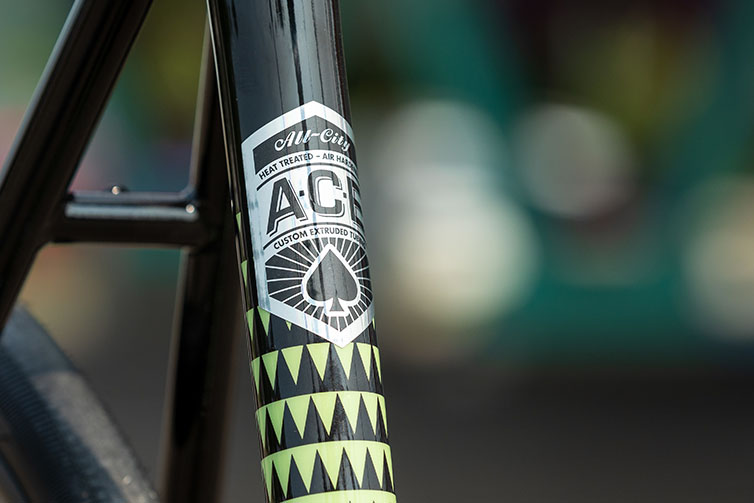 The Zig Zag is crafted from A.C.E. steel, our very own air-hardened, extruded steel tubing that we developed for stand-out speed and strength. While steel is often considered a retro material, A.C.E. is thoroughly modern and completely unique. For more on this special secret sauce, check out this deep dive into our premium steel tubes.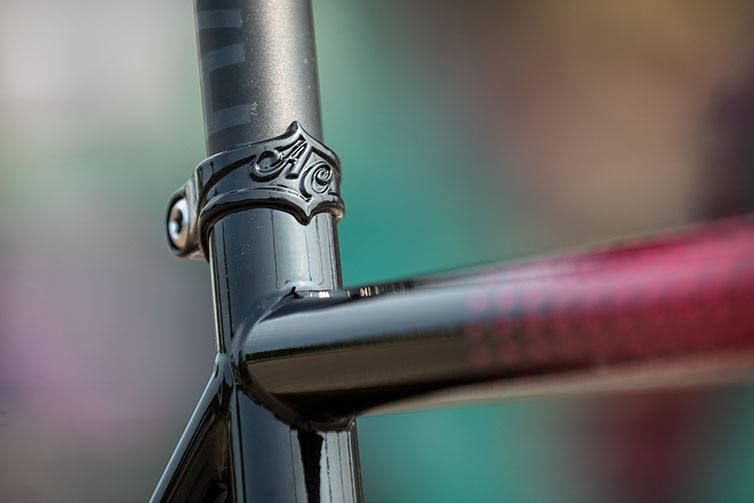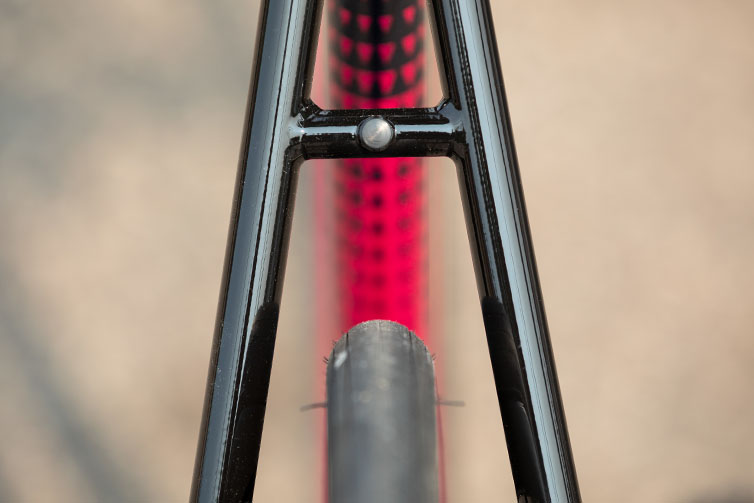 Our answer to what a Modern Endurance Road Bike should be, the Zig Zag features only the finest touches to highlight our careful attention to detail:
Signature dropouts
Signature brazed-on seat collar
Custom head badge
Pump peg, two bottle bosses, and hidden fender mounts
Liquid paint and E.D. coat
Clearance for 700c x 35mm tires without fenders (or 700c x 32mm with fenders)
Notable spec includes Whisky's No.9 RD+ carbon fork and Whisky's No.7 handlebar, stem, and seatpost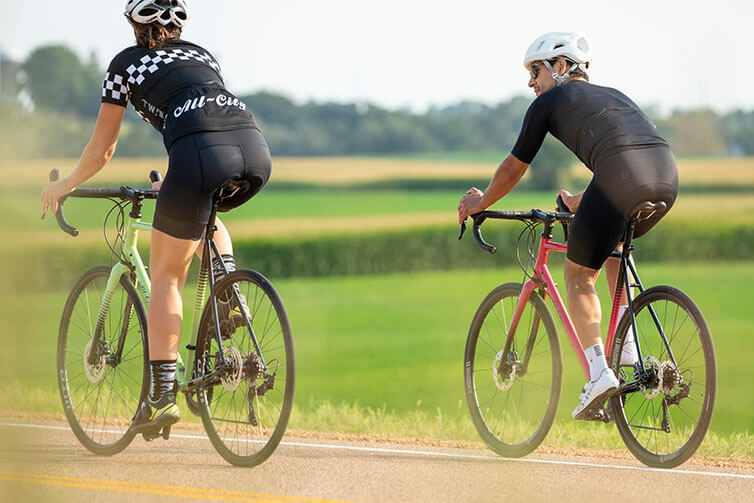 With Framesets arriving this fall and Complete Bikes to follow in Spring 2022, your local AC dealer is ready to help you build up your dream ride and bring it home. For a full list of retailers, visit https://allcitycycles.com/retailers.
XOXO,
The AC Team