Last modified: April 16, 2021
All-City Cycles Achieves B Corp Certification
Hey Everybody,
We're proud to share some good news outta All-City HQ today. Along with our parent organization Quality Bicycle Products, All-City was recently certified as a B Corporation by the non-profit B Lab. Our sibling brands are in on it, too — Surly, Salsa, 45NRTH, Teravail, MSW, and Whisky Parts Co. It's a whole group ride, really.
B Corps are for-profit companies that commit to reducing inequality, taking care of the planet, creating high-quality jobs, and lifting up the communities where they conduct business. They're transparent, they're accountable, and they put purpose up on the same level as profit.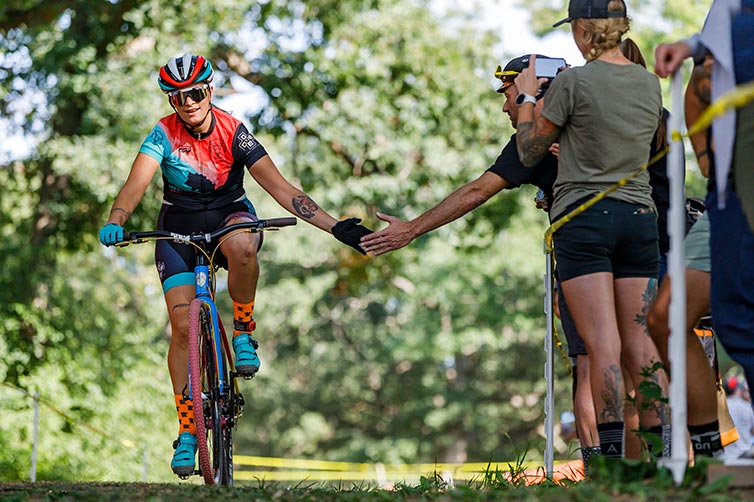 Certification came after a thorough look at our entire organization and the impact it has on employees, customers, business partners, and the world around us. We're stoked that the work we've already been doing is having a positive impact on the people and places we care about, and we're energized to keep it going. Putting more people on bikes is the main driver of that plan, of course, but it's just the beginning. The riders we sponsor and support are working hard to make this world a more beautiful and equitable place for everyone in it. Getting involved with the work they're doing in their communities has inspired us to do more and do better. That's why we've created the All-City Community Support Program. By providing select organizations with cash support and access to bikes and gear, we can help welcome new riders of all kinds.
As always, we'll keep you updated on our progress. If you'd like to learn more about B Corporations, visit https://bcorporation.net/about-b-corps.
Be good to each other,
The All-City Team