Last modified: February 4, 2021
MEET OUR 2021 ALL-CITY SPONSORED RIDERS
Hey y'all!
2020 is done and gone, and we're straight-up stoked to see where this new year takes us. Leading the charge to make the greater cycling community more welcoming and accessible for everyone are our 2021 All-City Sponsored Riders, made of up longtime friends and a couple fresh faces we can't wait for you to meet.
We've long believed bicycles and the people who ride them can create positive change in this world, and there's no denying just how much around us still needs fixing. In light of that, we've redesigned our sponsored rider program to provide support for our riders who are doing the hard work of breaking down industry barriers and building community. As is customary, all our sponsored riders receive bikes, softgoods, and a cash stipend — but this year, we're also giving each rider $1,000 to donate to a community organization of their choice.
Especially in a time when so many riders are rediscovering cycling or clipping in for the very first time, we're committed to supporting the riders and programs who are setting the pace for the rest of us.
Now, let's get to the fun stuff – meet our crew:
Ron Holden @ronholdenjr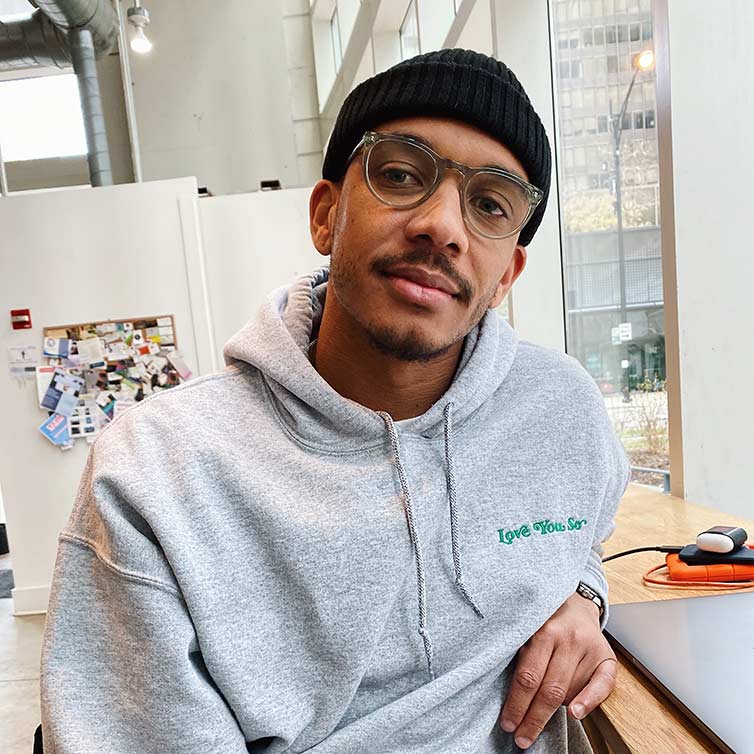 "When the pandemic landed on world's doorsteps I moved back to Los Angeles and continued to work remotely. With the stress of work, Covid-19, family health and the tipping point of Racial Injustice in America I turned to cycling as my outlet. It became the bright light of my day and a form of active meditation. The last time I rode my bike on a regular basis was back in college for commuting purposes. As we continued to see people of color being killed at the hands of police in this country and my very own run in with my employer on the Black Lives Matter movement, I decided that I had to do something for my community… our community. Ride For Black Lives, a peaceful ride with a peaceful message of love and unity was born. Our first ride was June 8, 2020 starting at my friend Geo's Burger Restaurant (Burgers 99). We didn't expect much at all and that Monday morning at 8am as we prepared for our first group ride we were met by over 250 riders, most of which I had never met before; ready to ride 25 miles to spread the positive message with us, and the rest was history."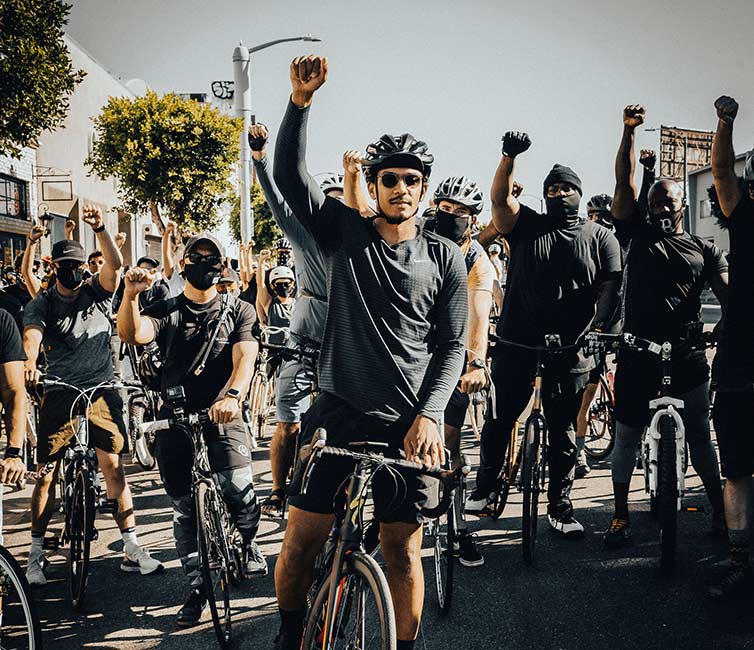 "My donation will go to Ride For Black Lives. We have an ambitious year planned and every dollar helps us execute on a daily basis — from feeding or hydrating our riders, to activating/driving revenue to small businesses, and finding opportunities to raise money for other entities or donating to those that need a little help."
Karen Wang @mcwangerson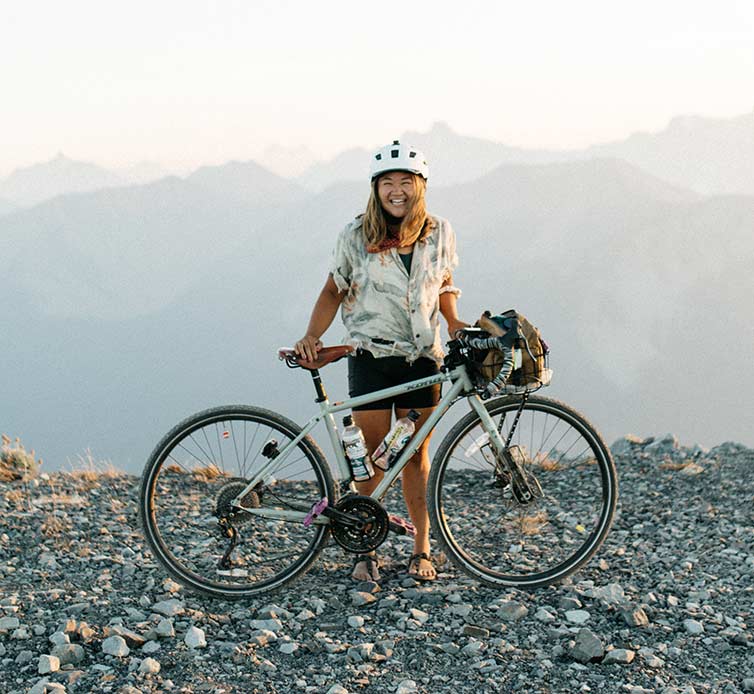 "I was born in Massachusetts, and my Taiwanese mother was widowed when I was 8 years old. She then moved my older sister and I down to Texas, where we spent our adolescent years growing up. My mom worked nights and did her best to provide for us as a single mother, but in reality, we were raised by the television and frozen dinners since she was not around much. I have so much respect for her looking back and have been recently unpacking our family history, and it's not the easiest. Unfortunately, most of our childhood memories have become a blur due to family trauma, but I wouldn't change a thing because it's shaped who I am today."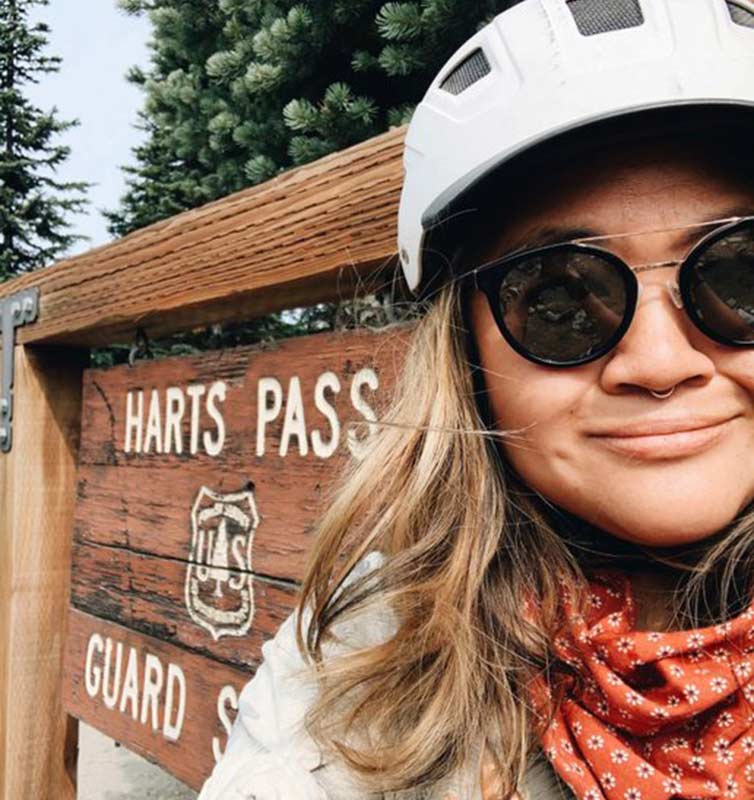 "I chose Bike Works to donate to. I found out about them a few years ago when I got into cycling, and they do great things in the city of Seattle to promote bicycles as a vehicle for change, empowering youth and building resilient communities. Bike Works is committed to making bicycles accessible, affordable and welcoming to everyone from all different walks of life. They have been actively working towards becoming an anti-racist organization and are currently writing their next Strategic Plan for 2021-2025 and their commitment to racial equity."
Grace Anderson @amaze_me_grace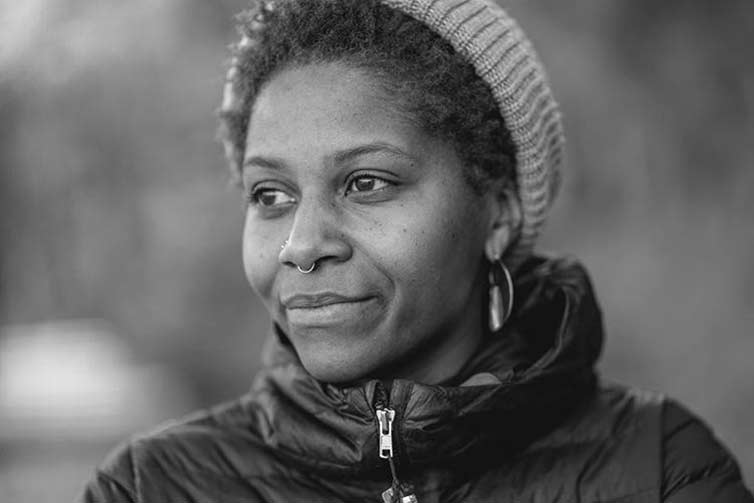 Photo credit: Michael Estrada
"I live in Ohlone Territory in Oakland, California. I am a network weaver, dreamer, and strategist working at the intersection of racial, healing, and environment justice. I am guided by Walida Imarisha's push to sculpt reality from my dreams, Kimberlé Crenshaw's intersectional framework, bell hook's revolutionary love, and Nina Simone's lyrics.
From climbing the granite walls of the Cirque of Towers in the Wind River Range, to pedaling solo along Highway 1, and repeatedly getting lost as I bike around Oakland, I am a lover of adventure through and through. I have always preferred the mountains over the ocean and will choose reading over socializing. I build community through food, bicycles, books, and have a newfound plant obsession."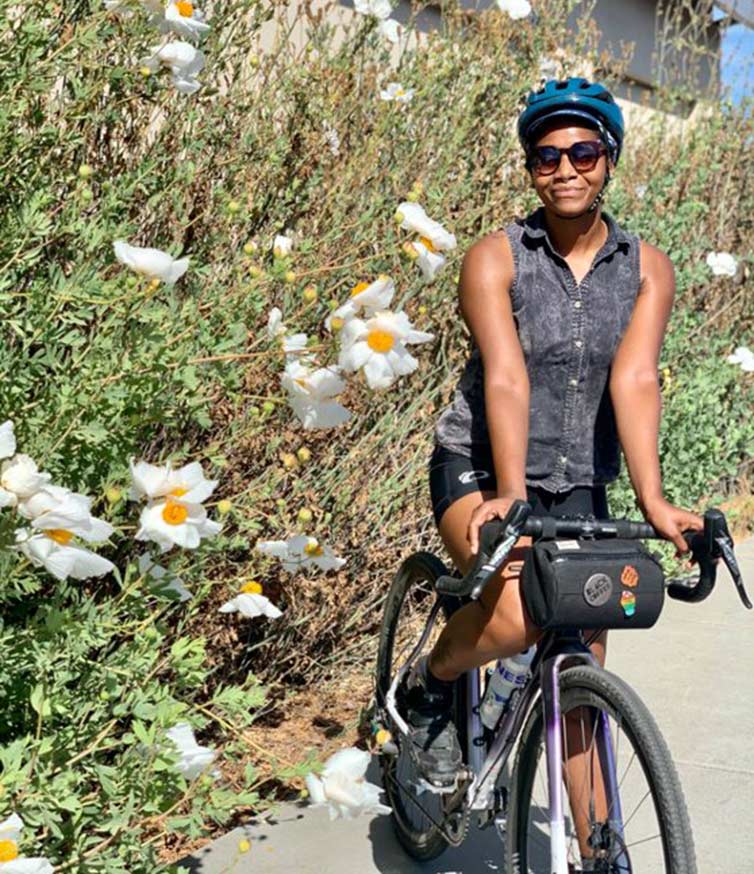 "I chose the Young Women's Freedom Center for the $1,000 donation. Founded in 1993, Young Women's Freedom Center (YWFC) is a leadership and advocacy organization led by systems-involved young and adult women and transgender gender non-conforming (TGNC) people of color who have grown up in poverty, worked in the underground street economy, and have been criminalized by social services such as foster care, welfare, and the mental health systems.
I chose this organization because I want all folks of color to have access to sustained opportunities for leisure, joy, and recreation, and in order to do that we must address the systemic oppressions and injustices that get in the way of that. YWFC is doing work to address the root causes and create more space for systems-involved young and adult women and transgender gender non-conforming (TGNC) people of color to experience freedom, liberation, and joy."
Koshi @vhlg
Photo credit: Kei Tsuji @keitsuji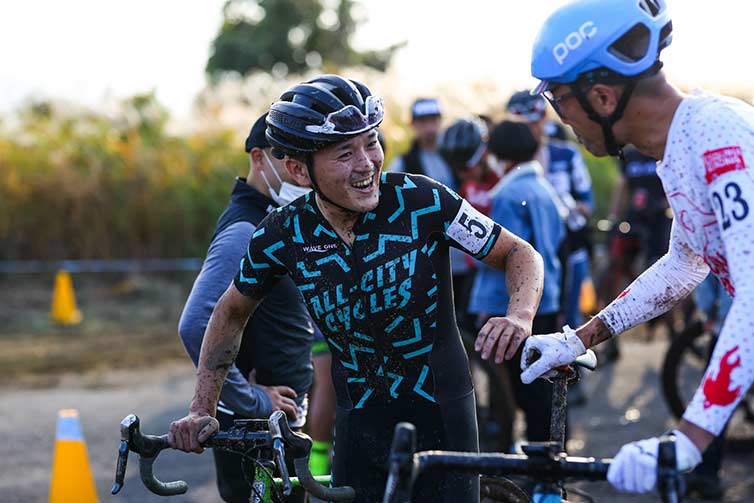 "I was born in 1986 to my parents who were motorcycle racers in Japan. I would go play everywhere on my kid's bike and became interested in competing on bicycles outside in nature. When I was an elementary school student, I started XC MTB, but I fell deeply into BMX and punk rock after meeting a guitarist who worked for a bicycle shop. I since have been living around BMX culture for more than 10 years. After organizing some BMX contests for a while, I started cyclocross with my dirt jump friends."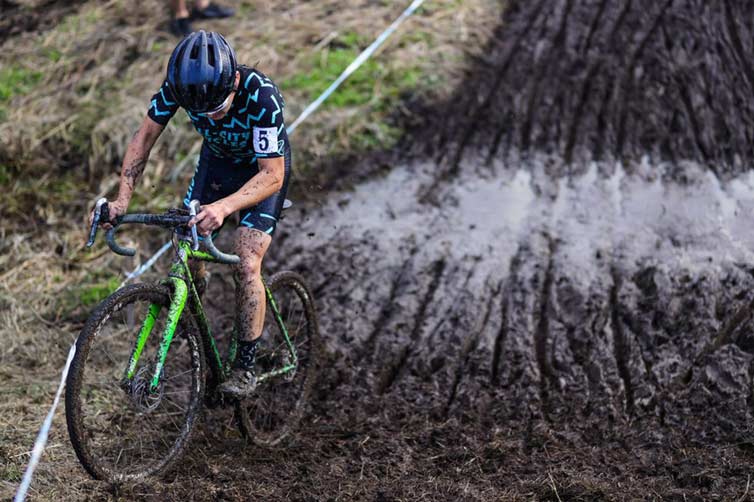 "I would like the donation to go to my local cyclocross event organization: Kansai cyclocross. This event is the race that inspired me to play an active part in Japan's cyclocross landscape and that has produced a lot of top athletes. They generate a lot of ideas to promote cyclocross to younger kids, making it easy for them to participate. Many of these kids who participated have grown up and are active to a national scale now. I would like to support events where future riders can easily participate and get to know cycling/cyclocross."
For full bios from our riders, head over to our All-City Riders page.