Last modified: November 18, 2021
Wang's Scary, Hot, Fun Summer on the Great Divide Mountain Bike Route
All-City Sponsored Rider Kae-Lin Wang left the Washington coast at Rialto Beach on June 27, 2021, with her fully loaded Gorilla Monsoon, Chad. From there she rode to Roosville, Montana, at the Canadian border, where she turned south and began the Great Divide Mountain Bike Route.
3,393 miles later, she arrived on September 7 at the Antelope Wells Border Station in New Mexico. After 71 days and nights on the trail, she's got some stories to tell. Wang recently sat down with us to share 'em.

Photo credit: Kae-Lin Wang
Hey, Wang! Congrats on finishing the GDMBR! What made you want to tackle this huge ride?
Wang: The first time I learned about the trail was when I watched the Ride the Divide documentary. I stumbled on it probably around 8 years before I did anything outdoors and before I even rode bikes. There was a quote from the movie that stuck with me: "Life's too short to not take these adventures like this. You have to take the time. You have to make these types of experiences a priority because if you don't, you'll never live your life and never be changed in the way that [insert adventure here] can change you." And I believe that's quoted by Matthew Lee.
After seeing the documentary, in 2013, I decided to train for the Seattle-to-Portland bike ride and realized I loved long distance travel. For the next six years or so I focused on hiking, but I've always wanted to bike tour. I've just been so scared — mostly because of being unfamiliar with mechanical issues. Where do you even start? It's so terrifying to think I'll be out in the middle of nowhere with a broken bike and not know how to fix it.
When I bought my first gravel bike in 2019, I wanted to start with going on my first bike camp. I ended up riding around 5,000 miles in 2020, and that made me realize I did indeed like riding for long periods. I had a friend who had started talking about doing The Divide, and I had been thinking about it too. I was looking for a second beefier bike for it, and that's when I connected with All-City. I went for a test ride on the Gorilla Monsoon and loved it. I really liked how it rode, and it felt so sturdy. So I hopped on board, and everything fell into place.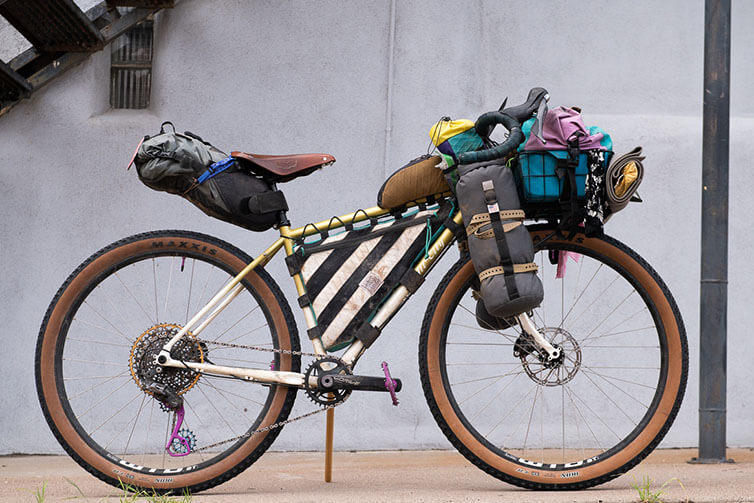 Photo credit: Spencer Harding
So, what did you love about Chad on the trail?
Wang:
650b tires for my 46cm frame. Usually, my foot always hits the wheel on 700s while turning, so I love having smaller tires. Definitely a game changer.
Because my frame is so small, I had to install a rack so that a front bag didn't hit the tires and opted for the basket life. I loved being able to strap stuff to it, and it held up the whole way with just a few zip ties.
I installed Salsa Cowchippers, and they're just SUPER comfy to ride on. Very easy to ride drop and in different hand positions.
We changed my gearing to a 32 up front with a 50t cassette. I had to get this special extended hanger so it could all work together, but I was able to spin on the 50 for a lot of climbs. I always prefer that over mashing.
I think having hydraulic brakes was so luxurious. They were super reliable and worked well on descents.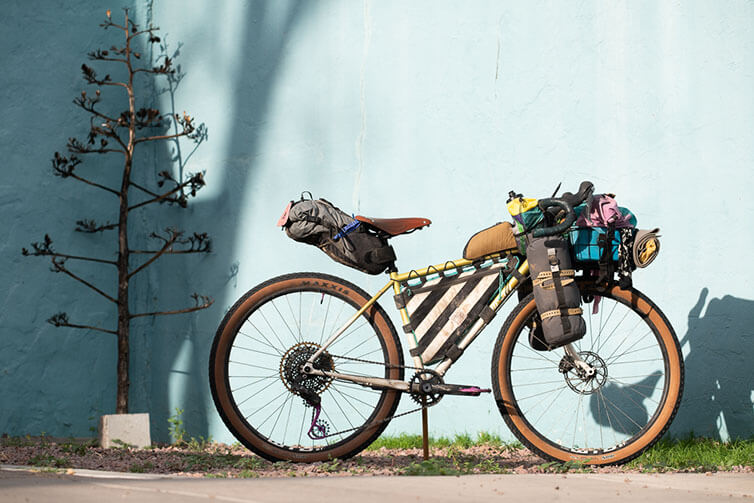 Photo credit: Spencer Harding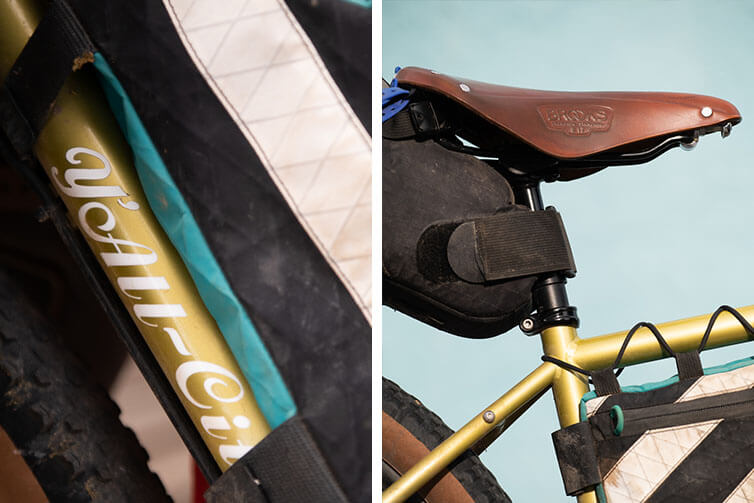 Photo credit: Spencer Harding
You mentioned feeling scared about the ride. How did you overcome your fear?
Wang: With any hobby I get into, I like to really go all in. I prefer longer trips because being out there and having to face the elements as they come is more challenging for me than a weekend trip. Being responsible for a machine, grizzly bears, thunderstorms, mud — all that really scared me. I'm typically a very fearful person, and riding the Divide allowed me to test my fears.
I know what my comfort level is and I will never do something that feels too risky or dangerous for myself, but learning what [fear] is real and what is just in my head is important. It's very empowering to know that even though I'm terrified, I know I can still do these things because I've done my research and prepared myself to the best of my abilities. Pushing past that fear is the hardest part.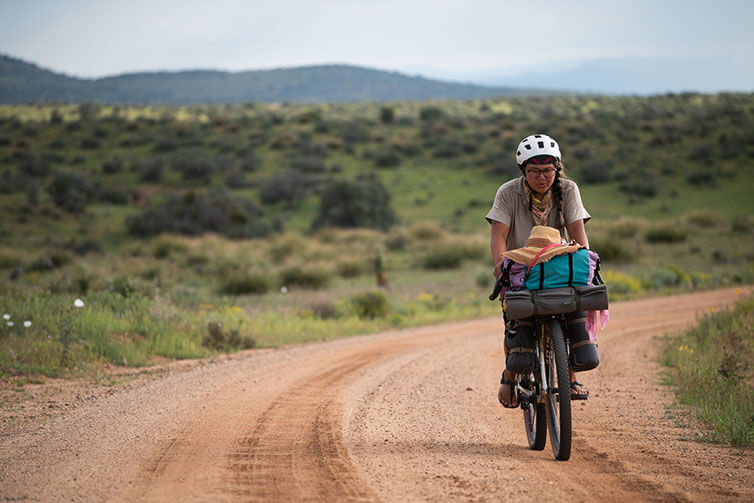 Photo credit: Spencer Harding
What were your goals for the ride?
Wang: There's not a lot of body diversity out there, and I'm not your typical fit, athletic, racer, body-type. When you see people with a similar body type on trail, it's encouraging — do you know Alexandera Houchin? When I first saw her, it was so cool to see that we had similar body types. And she won single-speed on the Tour Divide! Now that I'm older in my exposure to the outdoors, I do know now that representation matters. Seeing someone who looks similar to you doing something you didn't think was fathomable is really huge.
My main goal was to just finish the trail. A lot of these challenges are mental and not necessarily physical. After listening to podcasts with Alexandera and Lael Wilcox all summer, I told myself I had to finish for my community back home. That was my one thing, finishing. I'm a pretty determined person and wanted others to know that people who look like me can also do this.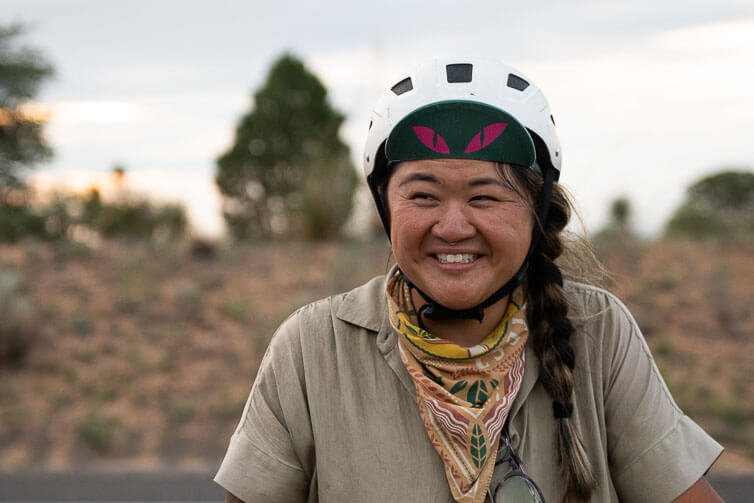 Photo credit: Spencer Harding
What helped you prepare?
Wang: For any long-distance route, first and foremost, you have to be mentally committed. I thru-hiked the Pacific Crest Trail back in 2016 when I was 29, so that part [being out in the wilderness for a long time] was not scary to me since I had that experience already. When you set out to do a large goal, the challenges you face after won't seem as intimidating. You know how to listen to your body and how it will react in certain environments.
Bike mechanics are new to me so when I was preparing for the trip, I had a friend who was super generous that helped me build out Chad. He would show me how and why the parts did what they did and then I would try to do it myself, it was simple enough. Some of the labor is just too confusing for me though, but I would say I know a bare minimum of skills to keep my bike maintained at this point.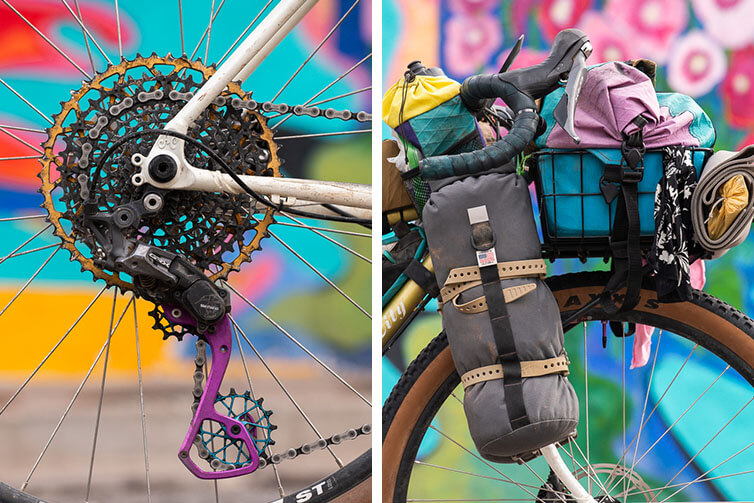 Photo credit: Spencer Harding
And what about getting ready physically?
Wang: People always ask, "OH! HOW DO YOU TRAIN FOR THAT?" And honestly, you can't really. Nobody has the time to ride every single day for 8+ hours. Same with the PCT. It's not realistic to walk 25 miles a day in between their work schedules right before they leave. But if you start with smaller days, you can build up while you're out there and train as you go.
For the Divide, I rode from the [Washington] coast to the start [at the Montana/Canada border], and that was really helpful. It was pretty similar mileage, 60-70 mile days, but the elevation was more low key. The gravel wasn't as intense yet, but my time in the saddle helped for sure. Nothing really gets tested until you're riding every day on the actual route.
There are definitely hard physical moments, like pushing your bike for three hours over huge rocks, but I keep a pretty slow-and-steady pace and don't overdo anything. I always have to remind myself that when things get hard, it's only temporary. It might be pretty miserable at the moment for a few hours, but that's only a fraction of the hundreds of hours you'll be spending out there riding, having good days.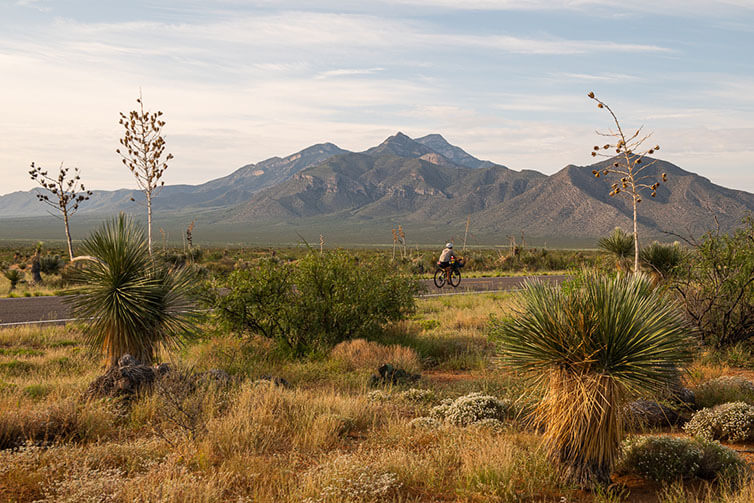 Photo credit: Spencer Harding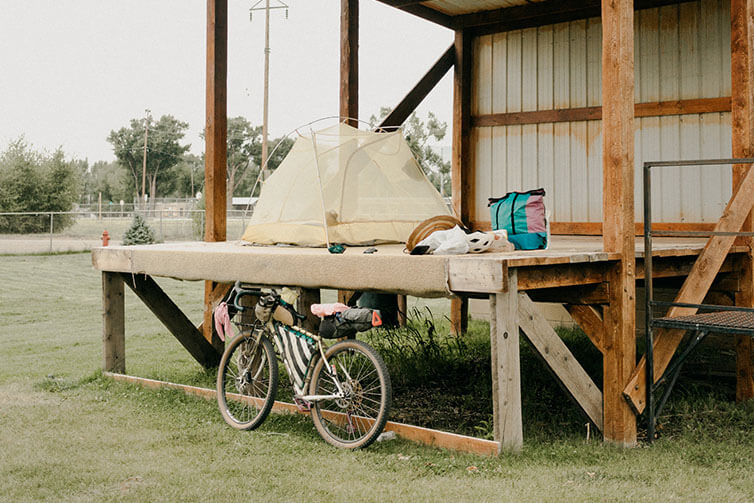 Photo credit: Kae-Lin Wang
How did your time on the trail differ from what you expected?
Wang: I always try to go into these things with zero expectations, but I was hoping to meet more people out there. Since I started about a month after the race, there weren't as many [riders]. Once I got to Colorado and slowed down, riding around 50-mile days instead of 60-70, I started seeing more people. It's hard to find others with a similar pace as me.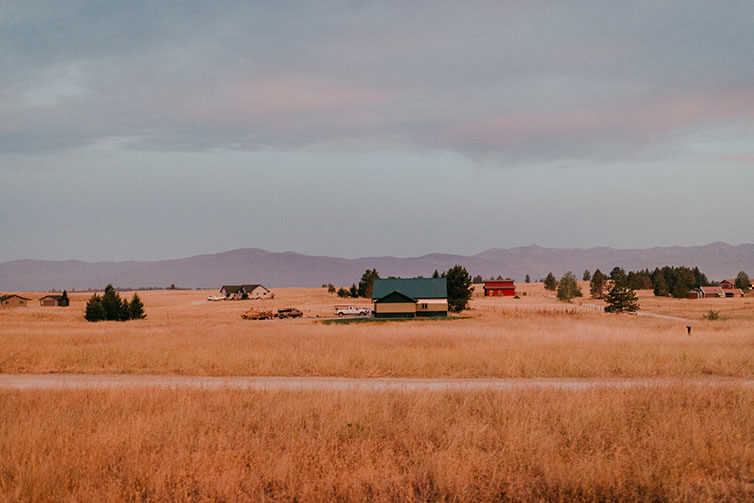 Photo credit: Kae-Lin Wang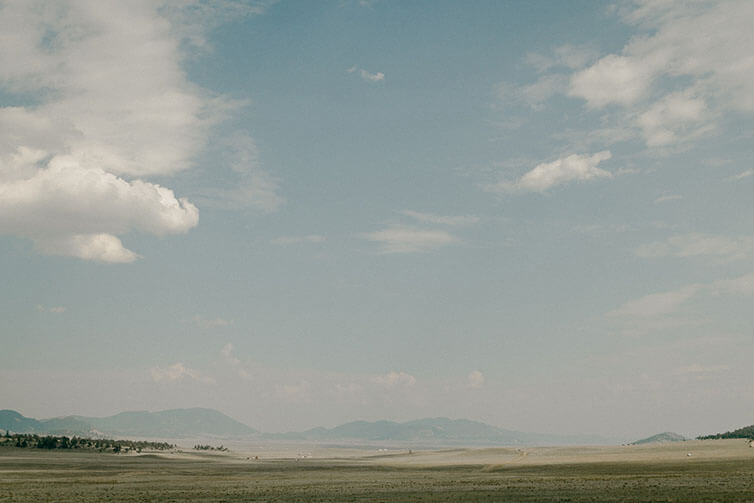 Photo credit: Kae-Lin Wang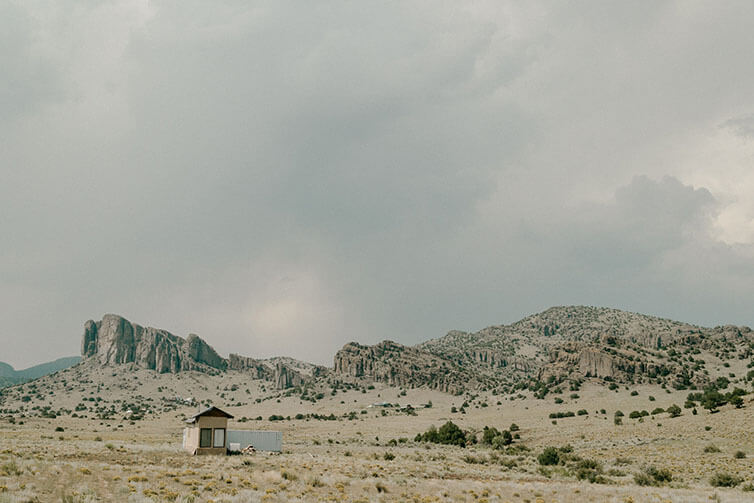 Photo credit: Kae-Lin Wang
Can you tell us about some of the folks you met on the trail?
Wang: The most memorable of all were Jeri and Charles, a married couple in their 60s from Minneapolis, actually! I first met them in Wyoming when they were taking a zero day and generously invited us to camp with them. Then we ended up leapfrogging a bunch in Colorado, and I found out they were actually my pace with similar mileage. One night in New Mexico, when it was pouring really hard, I had already made camp on my own trying to hide from the thunder and lightning. They knew I was terrified of thunderstorms and that I liked camping with others so when they stuck to their word and showed up to find me, I was so happy to see them! They were so loyal and always wanted to make sure I was doing okay if I were alone. They were my favorite, and we became a little trail family. I'll probably go visit them in Minneapolis in the near future.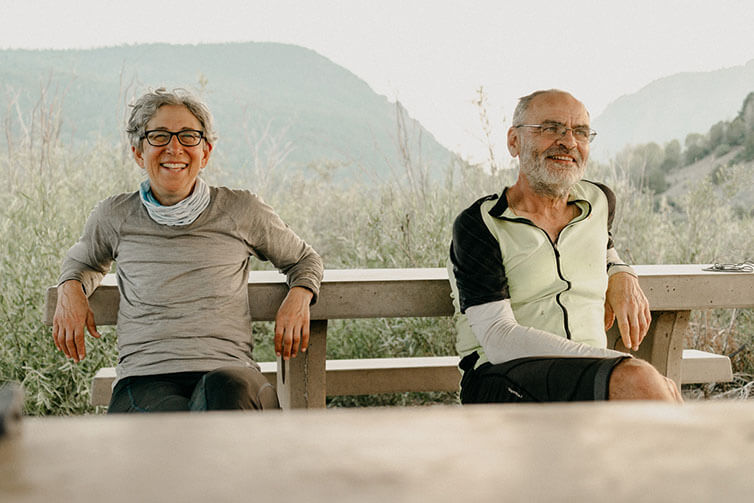 Photo credit: Kae-Lin Wang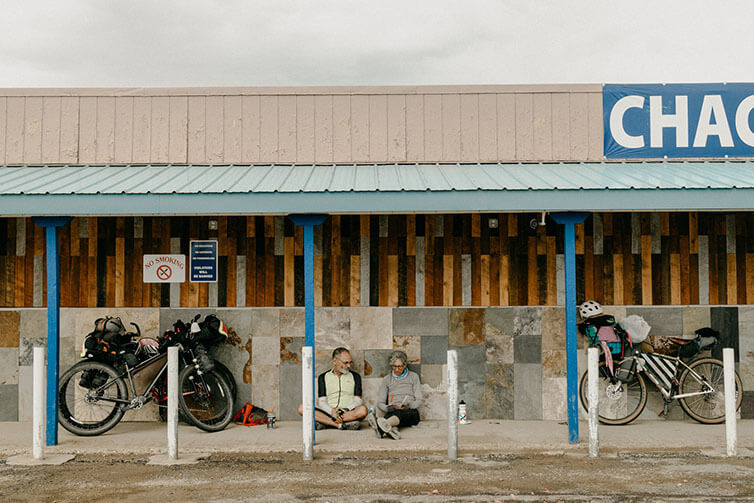 Photo credit: Kae-Lin Wang
And when other people weren't around, what did you do to cope with being on your own?
Wang: I love getting to camp, seeing other people and being able to recap the day together. It really helps my morale knowing that you're not the only one doing that intense section when you felt like you were alone. So whenever I was solo, I loved listening to bikepacking podcasts because it felt like they were right there with me. I listened to a lot of interviews with Lael Wilcox and Alexandera Houchin which motivated me even more, I really look up to them in this community. I also listen to music — I have this pop punk playlist I've made that I play all the time, and it gets me super stoked.
We need your playlist, please.
Wang: Before I left, I made a Taking Back Sunday playlist of their live and acoustic sets. I love those versions because they have so much more personality than the recorded ones. Then I have a playlist called Wang's Best Pop Punk and it's a combination of the bands I listened to in high school, bands that really send me back. There's also some screamo stuff in there, circa 2002 era. I'll send you the link — I'm not ashamed of it! [Jam to Wang's tunes here]
I really love listening to something when I'm biking. Not when I'm on the road with cars due to safety, but when you're out on the trail, it can be really therapeutic. The scenery is nice and I can get super absorbed in a story and I love it. Listening to any Tour Divide episodes was also fun because they would mention a town I just passed through and I would know exactly what they were talking about.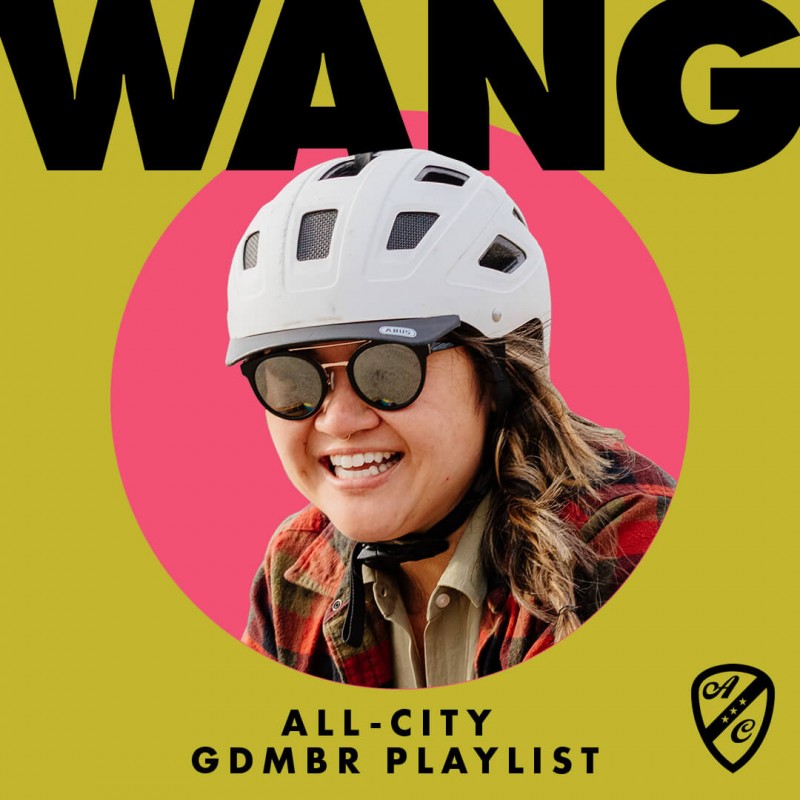 What was your favorite trail snack?
Wang: Alexandera Houchin talked about how she likes to pack out real food, so she made bagelwiches in town. I was getting so sick of bars and other snacks that didn't fill me up, so when I heard this, I got inspired and copied her. They kept me full for a good 3ish hours, and it was super yummy and not dry.
I also started cold soaking ramen towards the end because it was so hot, and I had stopped using my stove. It's super easy and quick. I use an empty Talenti jar and let it soak for a bit. It would always be ready to eat right away, and it tasted so good.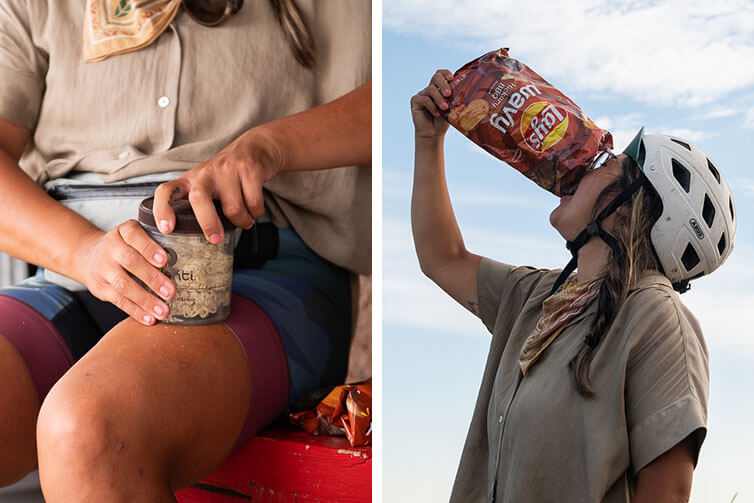 Photo credit: Spencer Harding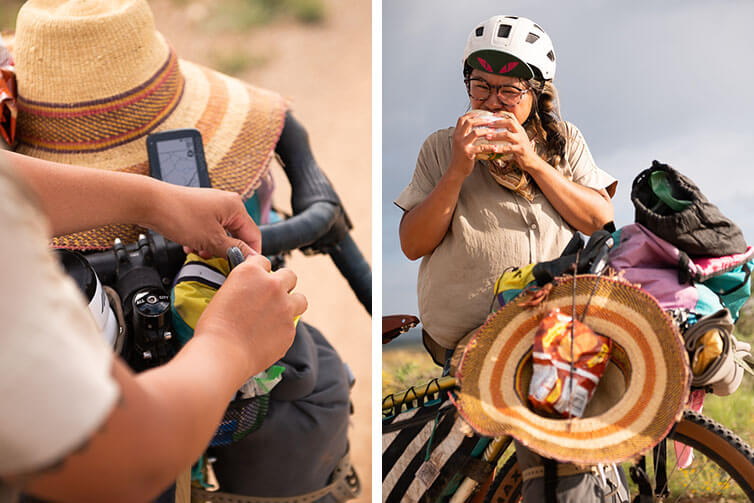 Photo credit: Spencer Harding
Real talk: Did you ever want to quit the route?
Wang: I never thought about quitting. When you surround yourself with folks who have a similar end goal like completing the route and finishing the trail, you don't really consider quitting. If you are ever questioning it though, you have to ask yourself why you're there in the first place and stay true to it. Everyone is out there for different reasons, so it's helpful to be around like-minded people for encouragement.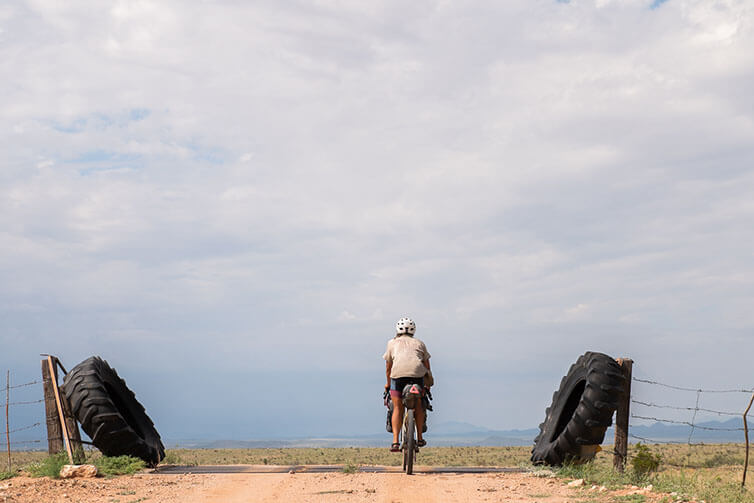 Photo credit: Spencer Harding
That's not a simple thing, is it?
Wang: People will sometimes have romanticized ideas about the trail, and I think they may want to quit when it's not butterflies and glitter every day. Or the monotony will get to them and it'll start feeling like a job to set your alarm and do the same thing every day. But I truly love mental challenges. If it's a difficult or uncomfortable moment, you have to remember it's only temporary so that your mindset is in a better place.
There was one day in the Tetons where it rained all day, and I was in such a bad mood because I kept thinking negatively about being wet and cold . Nobody likes those conditions, but it's totally a mental game. The hard parts seem like they're forever in the moment, but in reality, most of the time, it's perfect out there.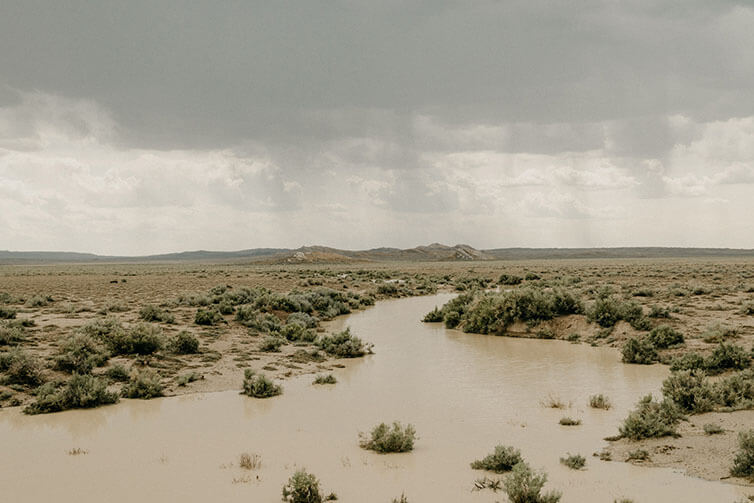 Photo credit: Kae-Lin Wang

Photo credit: Kae-Lin Wang
How are you different now? Did riding the Divide change you?
Wang: The biggest takeaway is that I understand my bike so much more now. I went into it hoping I'd be a more confident rider at the end, which I think goes hand in hand with knowing how your bike works. If you don't take care of your chain, it's going to mess up your chainring and your derailleur and everything else. Simple tasks like lubing it every day throughout the dry sections was really important. Learning what sounds right and knowing when it sounds off is also key. You really become one with your bicycle and learn how it should feel when things are going smoothly.
What three words would you use to describe the whole experience?
Wang: Scary, hot, and fun. That's not very deep, but it was scary for me to go through all the elements. And it was so hot. We had an intense heat wave in Seattle with triple digits when I first left. And riding through eastern Washington, which is all desert. It felt like a sauna, so we'd leave at 3:30 in the morning to do our day and finish by 11 a.m. Montana was mostly smoky in the 90s and triple digits all summer. But it was fun too. Riding your bike is fun, right!?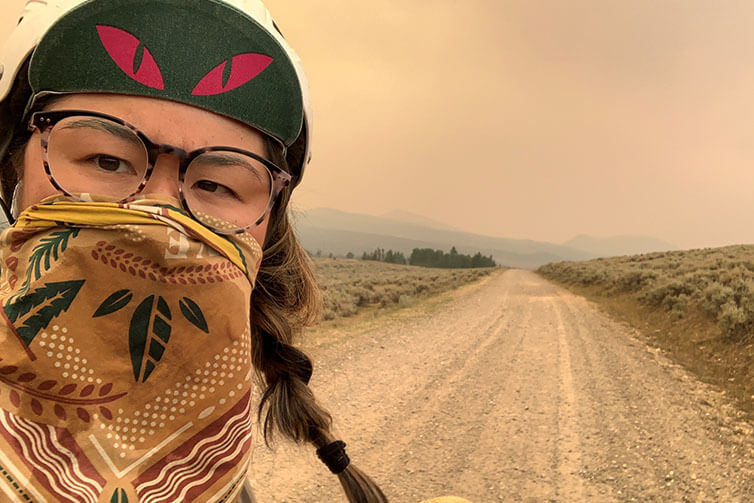 Photo credit: Kae-Lin Wang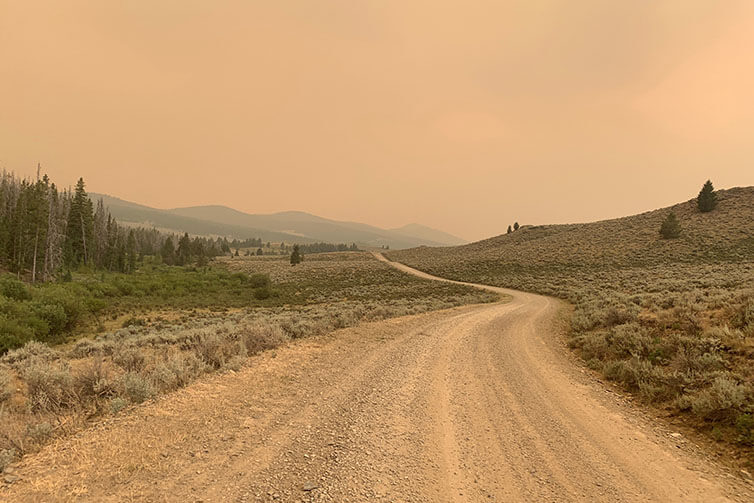 Photo credit: Kae-Lin Wang
What's next for ya?
Wang: I'm trying to get back into the bike community which is my priority. I really missed riding with friends since I rode alone most of my days. I started this Asian Bike Club earlier this year, and I'm excited to be part of that again. Because it'll be wet in the winter here, it's really awful for riding. But I still want people to meet up so I'm figuring out what that looks like.
I also signed up for a gravel race, the Evergreen Grinder, and it happens in December in Washington. Since it's so dark and rainy here, it's sort of a test of your mental fortitude. It's pretty intense climbing. I signed up for the 60-mile course with 7500 feet of elevation, but I feel like these types of things are way more fun with people, so I'm excited to have committed to it with others joining.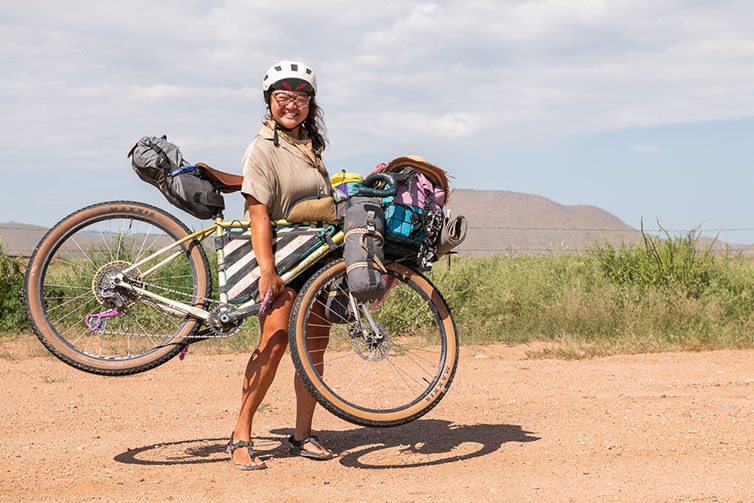 Photo credit: Spencer Harding
Thanks so much for sharing your ride experience with us, Wang! You and Chad kicked ass, and we're stoked to see what you do next.