Last modified: June 26, 2023
Now Playing: All-City Beatbox and Turntable Bags
Howdy Friends!
We're all sorts of amped to introduce our latest creations — drumroll please — meet the Beatbox Front Rack Bag and the Turntable Sling Bag.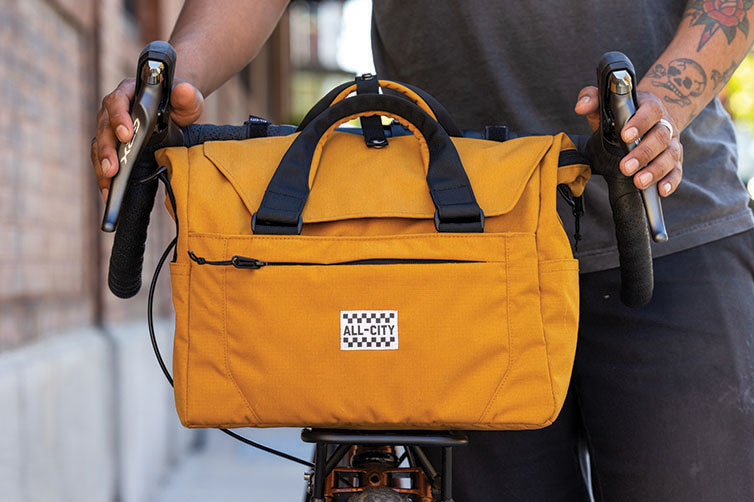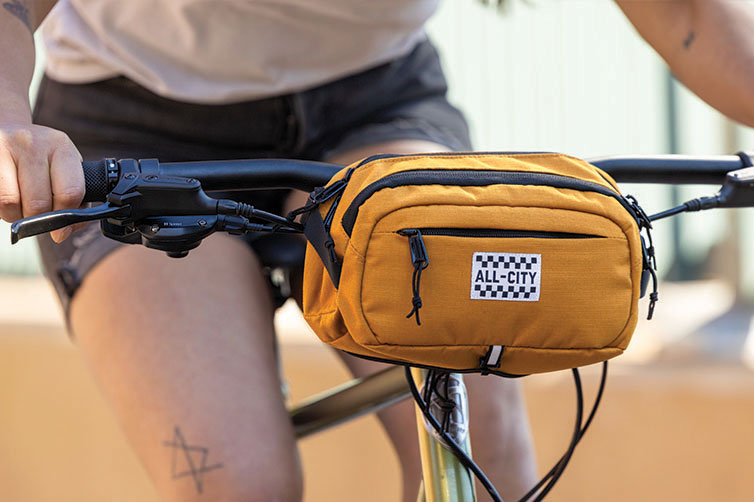 We designed them for keeping your keys, cards, concert tickets and snacks close by and organized. Whether you're on the bike or off, both bags offer up smart features, crisp style, and adjustable straps for dialing your fit.
For commuting to work, crashing the after-party, or just boppin' around with your buds, comfort and convenience are stitched right into the post-consumer recycled ripstop polyester fabric.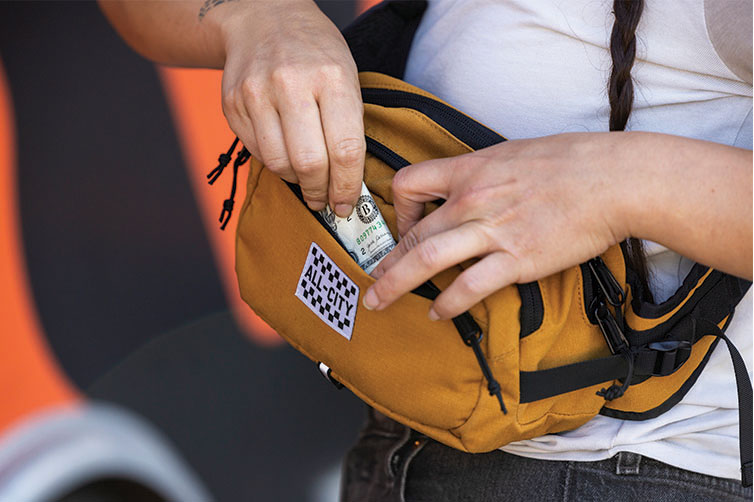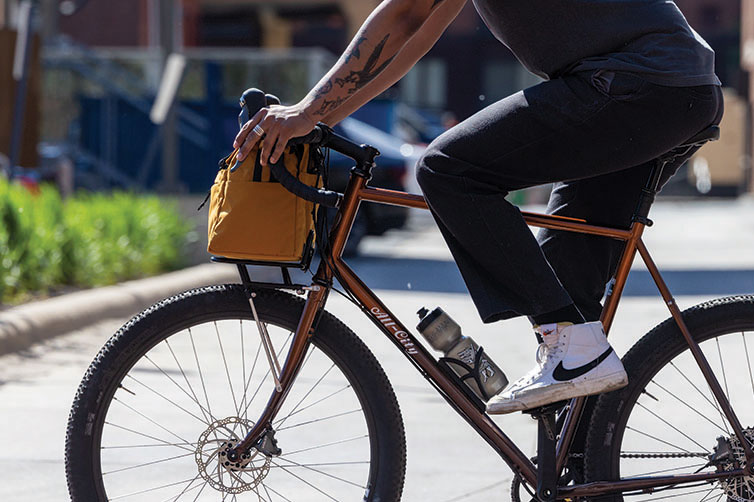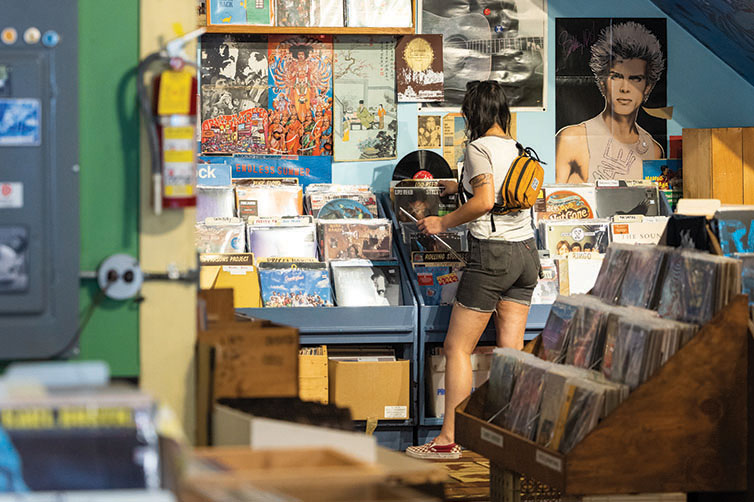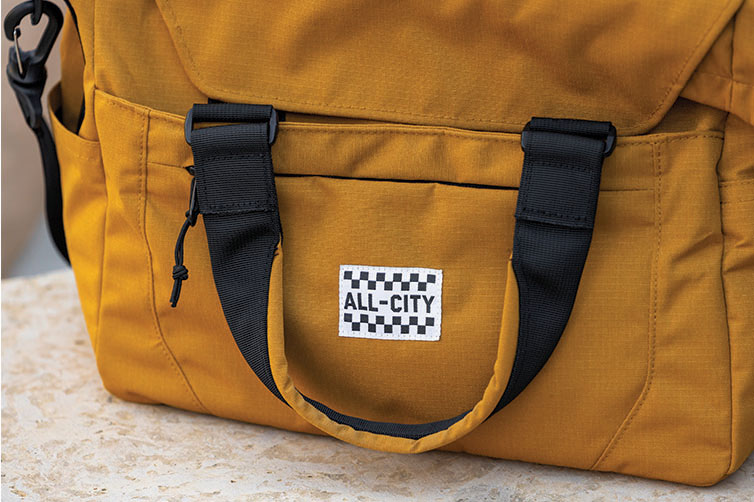 They're also both made with bluesign® approved materials and hardware, meaning they were produced to be sustainable and have the lowest possible impact on people and the environment. This is something we're all proud of at All-City!
Now, even though they share a full measure of the same great features, we packed the Beatbox and Turntable Bags with details and nuance to set them apart from the crowd. Here's the lowdown.
Carry a Tune and Loads More with the Beatbox Front Rack Bag
Ready to sync up with most front racks, the Beatbox Bag has a generous main compartment packed with pockets
An assortment of zippers and magnets ensure the pockets remain secure
We've also included a removable shoulder strap and an expandable roll-top closure for when you jam too many books and records into your busy day
We think you'll dig the bag's U-Lock storage and generous 17L volume. That's 4.5 gallons of space you can fill however you like!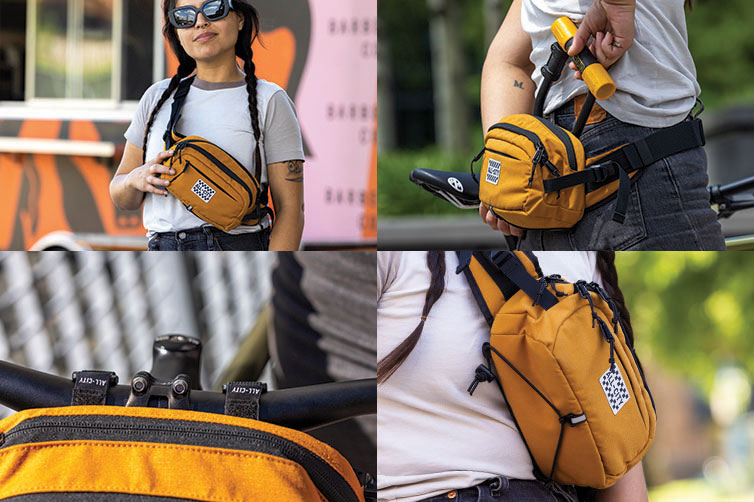 Master the Mix with the Turntable Sling Bag
Attractive and versatile, our Turntable Bag is ready to hit the dance floor while worn as a sling bag or across your lower back
Adjust the straps and you can use it as a handlebar bag on just about any bike. It's great for keeping cash, keys, and quick snacks close at hand
We gave it a padded back for added structure and a comfortable place to carry a U-Lock
The exterior bungee is a great spot to stuff an extra layer, and we can confirm the bag's 1.75L capacity provides just enough space for three LaCroix brand 12-oz. sparkling beverages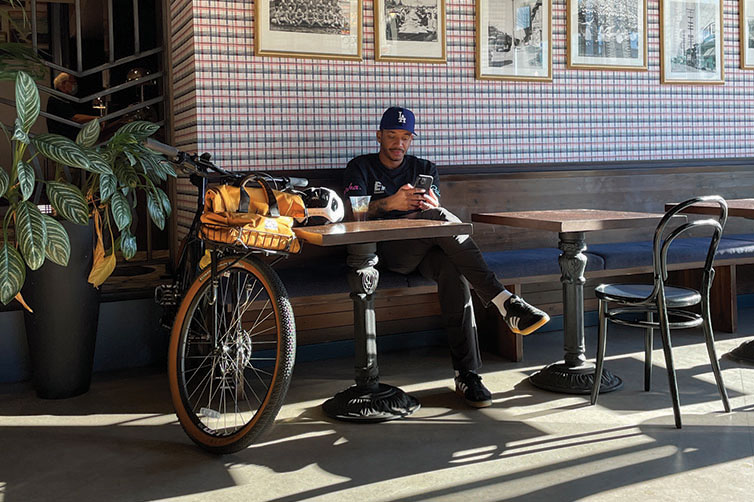 Let's Boogie
Whether you're packing for a day date at the skate park or taking just a couple essentials to a concert downtown, we're stoked about the possibilities these bags offer up. With different looks and different fits for whatever you want to get into, our Beatbox and Turntable Bags hit all the right notes. Check them out at your local All-City dealer when you're ready to rock n' roll, y'all!
The AC Team