Last modified: February 8, 2021
Lost and Found on Sunset Blvd: Behind the Scenes of the Super Professional Launch Video
When you think about a bike that does pretty much everything, how do you showcase its beauty and performance to the world? At All-City we try to do it in a most unexpected way, while nodding to the use case and having all the fun. The new Super Pro is positioned as a cross bike extrordinare. Geared, singlespeed, racks, fenders, racer, cruiser, get shit done bike, an answer to "Where did the Nature Boy and Macho Man go?"
With a name like the Super Professional, we thought about suits and ties, then we thought about our impending frigid Minnesota weather, then we thought about the Beastie Boys, I mean, who wouldn't? What better place to pay homage to a work/play bike than the sunny hills of LA? What better shop to collaborate with than our friends, Golden Saddle Cyclery?
They always say make a plan and then be prepared to change it… This rings especially true when you fly a crew across the country with prototype bikes and a wealth of camera equipment. I was prepared to encounter lots of unexpected events, but none as extreme as what transpired...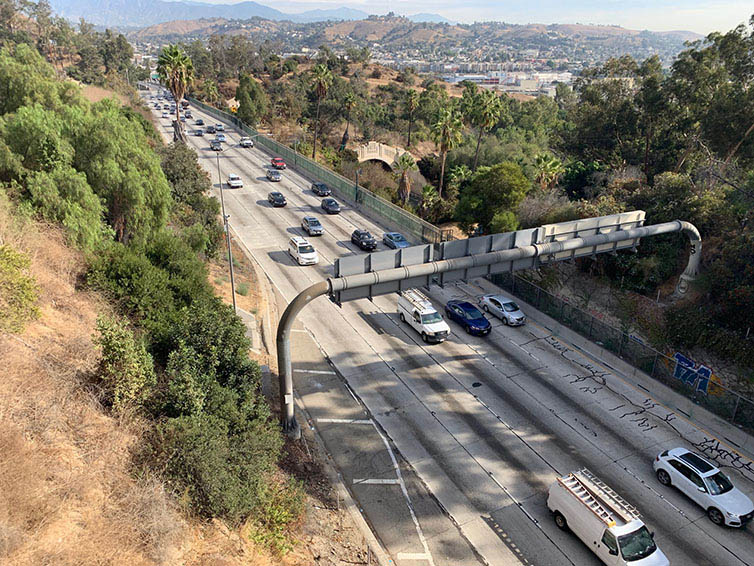 We arrived in LA on the early eve of our shoot with a pile of to-do's. Scouting locations, building bikes and attaching a plywood deck to a Surly trailer. Shout out to Richard and Brandon at the Cyprus Home Depot who, against their better judgment, lent us their power drill and some floor space in the tool rental area. Then we headed home after a quick stop at the Circle H for beverages, and tackled the bike builds. Consequently, we figured out what to do when your chain intensely tangles itself. Then off to sleep as we had a long day ahead of us.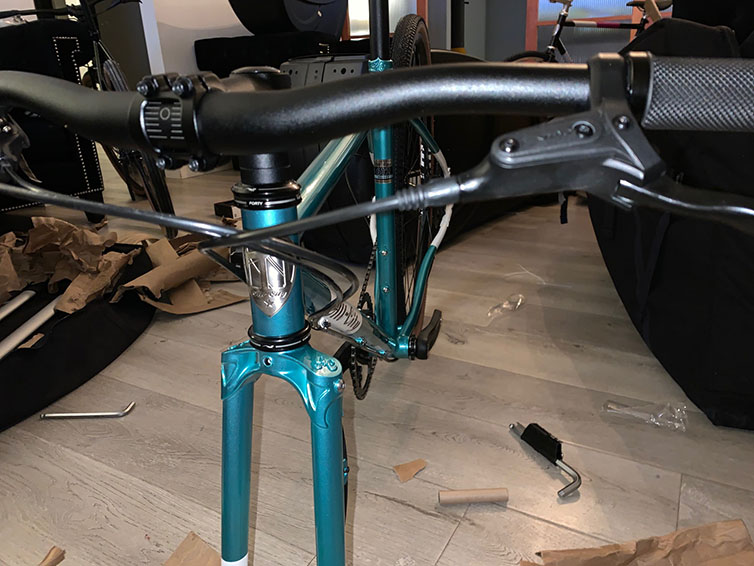 Monday morning we are on schedule, despite broken bedframes, hard mattresses and a rough night of sleep, tiger mosquitoes buzzing in our ears. Only the finest accommodations for All-City!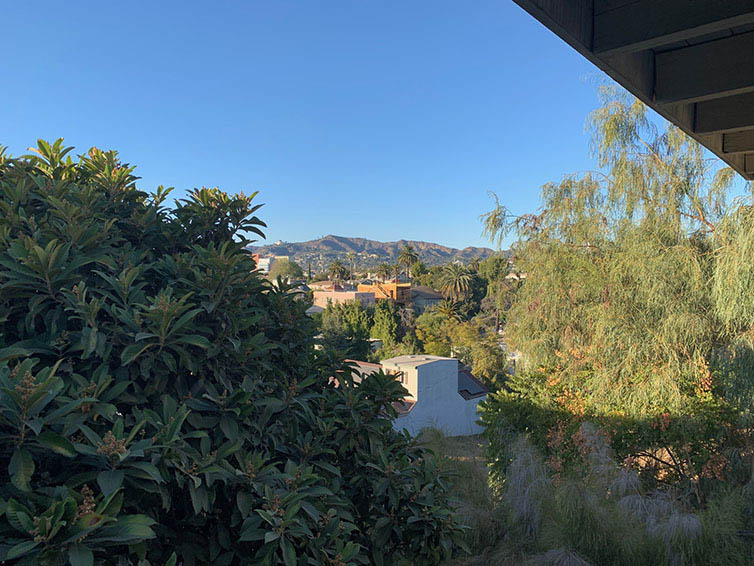 We roll up to Café Tropical, an excellent coffee/breakfast recommendation from GSC owner, Kyle B Kelley, at 8pm sharp in our sexy black Dodge Caravan loaded with bikes and gear. Spirits are high. After coffee and pre-pro and debriefing our models Jimmy and Stephanie, we were headed out to location numero uno.
Then things got real. After piling into the van, Nick commented, "Where's the big bike?". I thought he was messing around, but in fact, the bike was gone. And when one thing is missing, you gotta expect multiple things are missing. We rushed to the back and popped the hatch. All. The. Video. Equipment. Was. Gone.
Immediately heart-stomping defeat rushed in. We're fucked. We're totally fucked. Standing there in disbelief, I thought the whole trip was a complete disaster. We hovered for a few minutes, trying to comprehend the situation, and then something flipped. We went into action mode. We started forming Plan B. Where there once was catastrophe, there was hope. We still had one bike, we still had some DSLR's (insert fancy camera lingo) and we still had our models booked for the day. It wasn't gonna be exactly what we imagined, but it would be something.
We started in on our to-do list. Call LAPD. Get the runaround. Decide to deal with it later. Rush to camera store to obtain filter. Readjust locations and times. Borrow a bike from GSC. Get the models in costume. And we're rolling.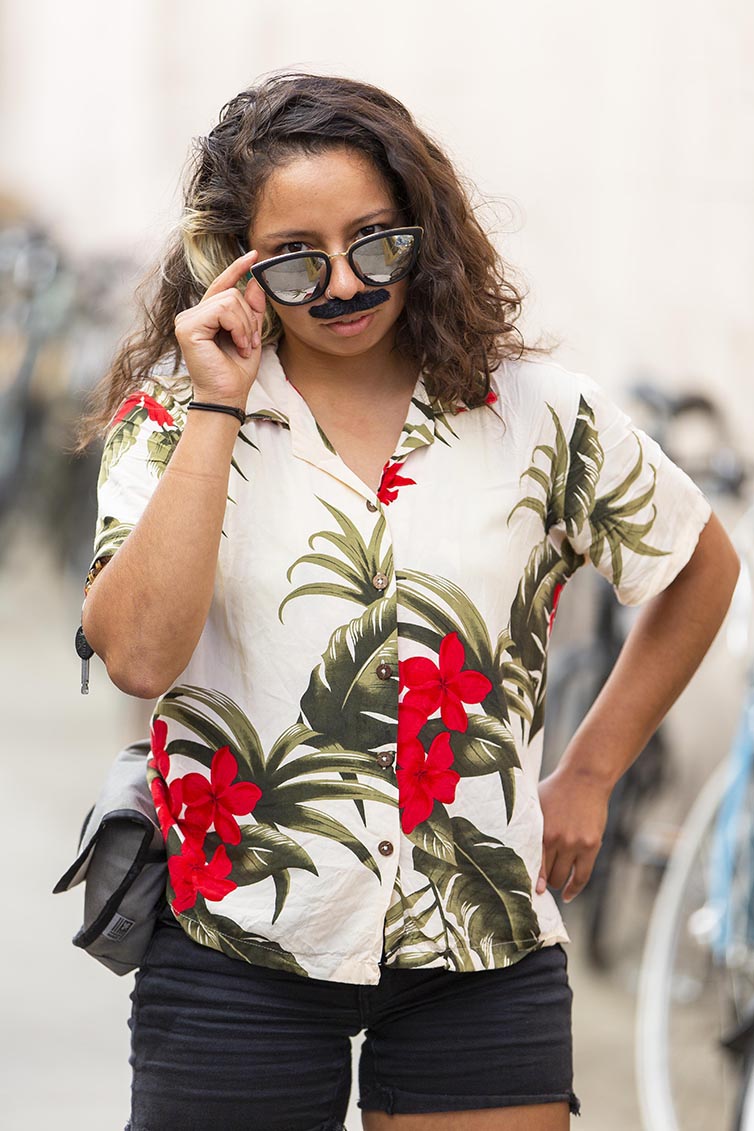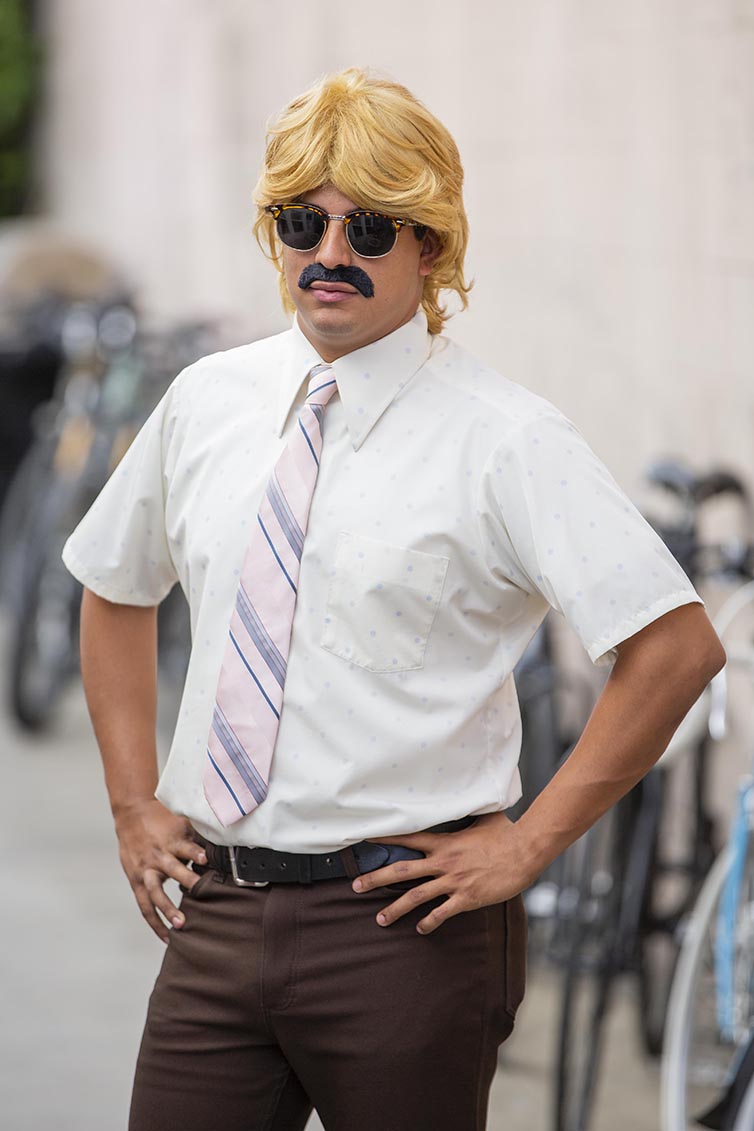 We managed to churn out our opening scenes in half the time, with Jimmy borrowing Kyles newly-built Nature Boy A.C.E.. This was fitting, as the Geared Super Pro is basically its little brother, or cousin or some family relation. Riffing heavily on the Sabotage video, we planned on shooting a robbery/chase scene through the streets of LA. We realized we could still pull it off. Our riders were totally up for the task. Stephanie Ortega, local PDQ courier business owner and Jimmy Rosas, GM at GSC, rode repeats like champs in sweaty 70s attire, wigs and fake mustaches. Y'all are diamonds.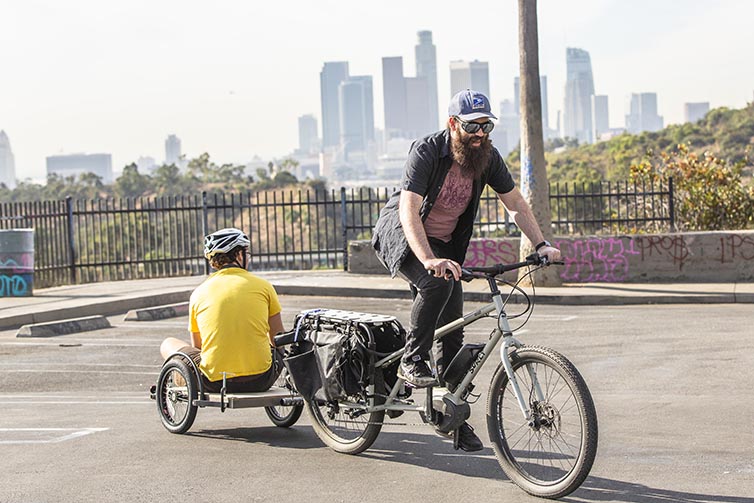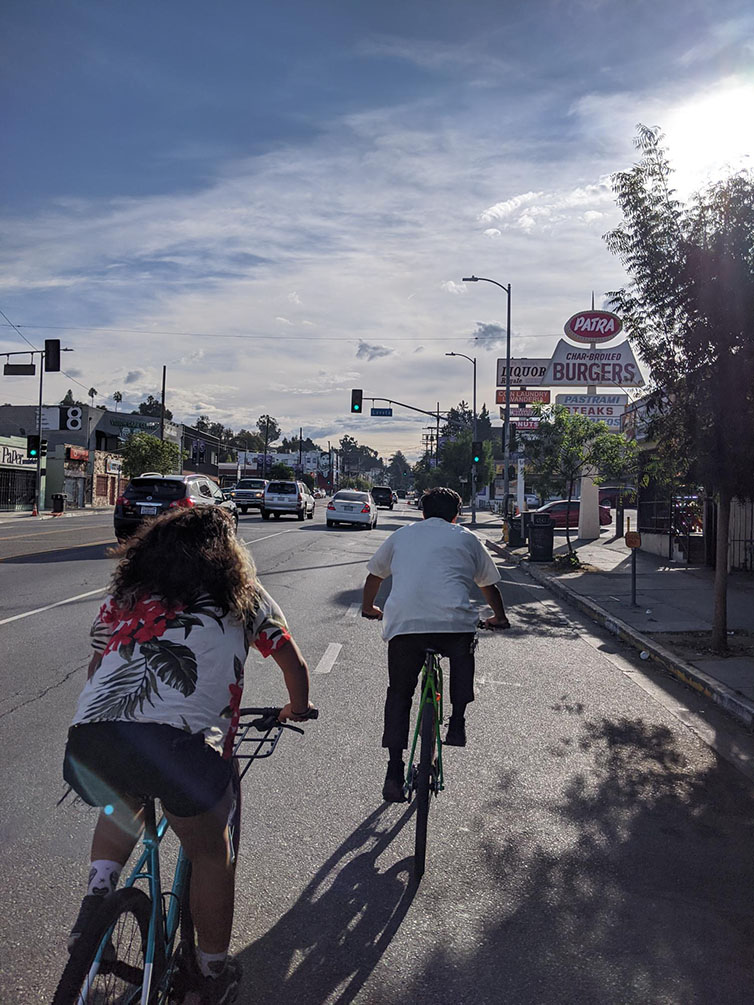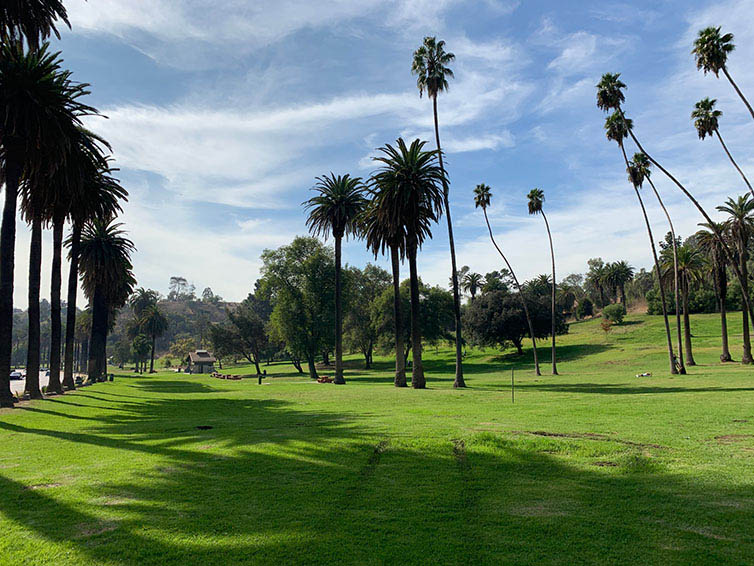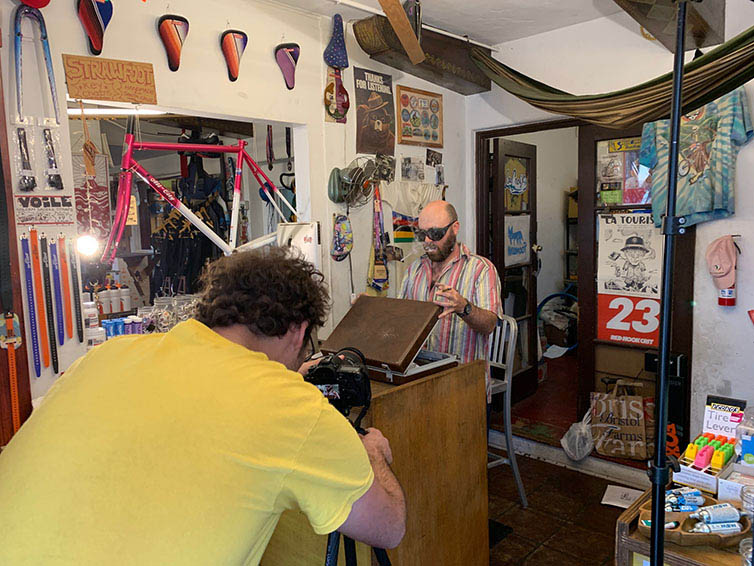 The shaky camera was unavoidable, due to lack of advance equipment, but that adds to the retro nature of the inspiration. We saw some epic views of LA, hollywood from the hilltops and the gorgeous palms in Elysian park, skipping over the jam packed highways with ease.
Big thanks to Golden Saddle for being great hosts. We enjoyed all the food and fun in the Silver Lake area, including a visit to ye ol Rustic Inn for karaoke and John Hamm sightings, and plenty of Club sessions. (One is too much, really.)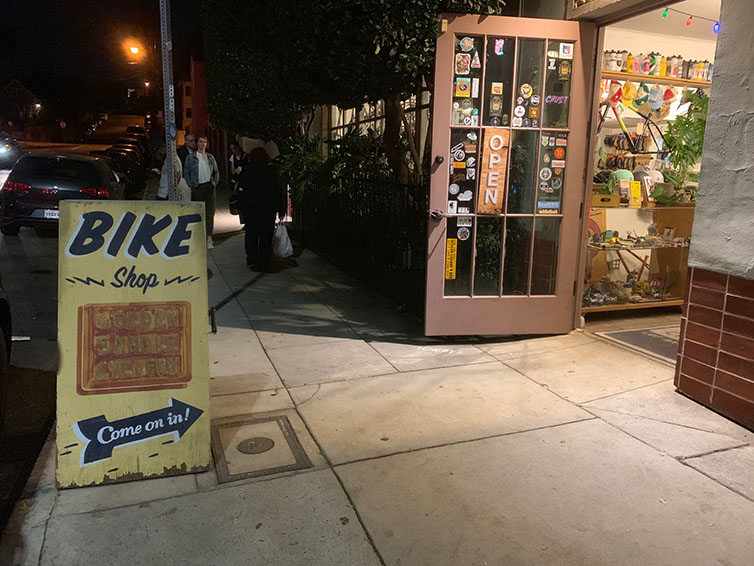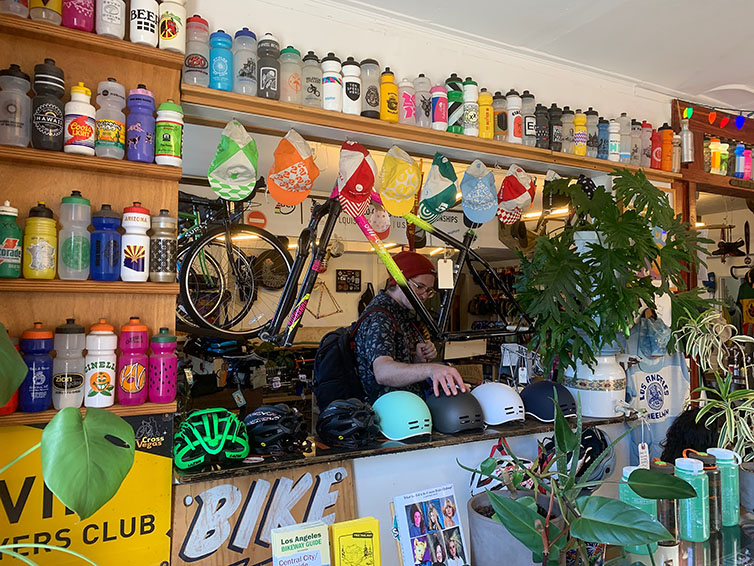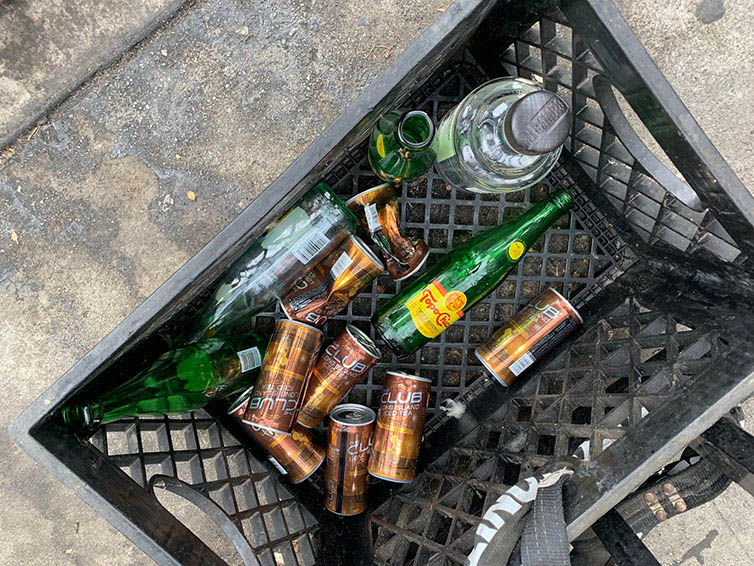 Lesson: When life gives you lemons, just say fuck those lemons and go analog. We hope you appreciate our second-rate efforts with this promotion.
On another note, we are really damn proud of these bikes. They have a frame very similiar to your favorite Macho Man and Nature Boy cross geometry, made from 612 select, but feature a new custom fork crown and sliding dropout that can be set up geared or singlespeed. There's also dropper routing, because why not?! BOTH are live on our site, and that black singlespeed is REEEEL pretty up close.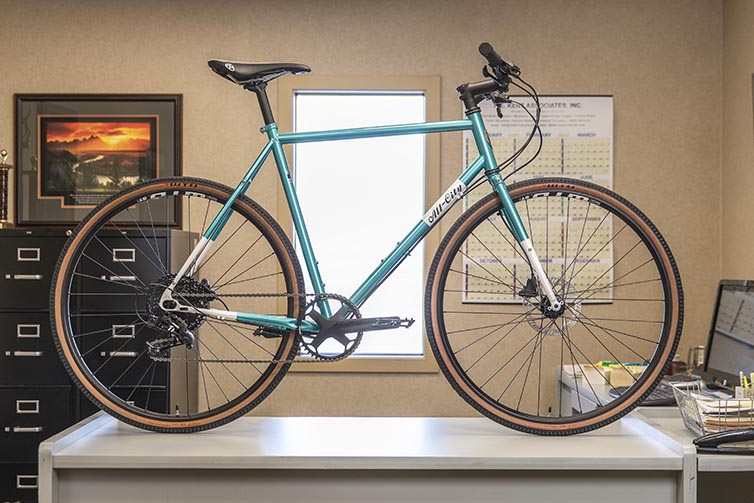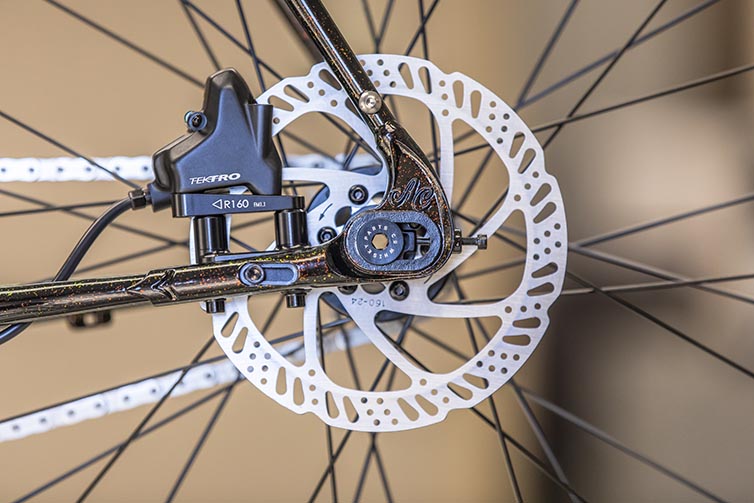 UPDATE: Stolen Super Professional Singlespeed FOUND at LA swap meet! Be careful when you're buying "used" bikes y'all...
See the new Super Professional Apex 1 and Super Professional Singlespeed! Or see one in person at these fine All-City shops:
GOLDEN SADDLE CYCLERY
HUCKLEBERRY BICYCLES
SILVA CYCLES
TIP TOP BIKE SHOP
ELEVATION CYCLES
PEDAL LLC
SLOHI BIKE CO
BICYCLE CONCEPTS
BicycleSPACE
BRICKELL BIKES
SUPERCORSA CYCLES
LOOSE NUTS CYCLES
SYRINGA CYCLERY
COMRADE CYCLES
Mack's Bikes and Goods
BELMONT WHEEL WORKS
CAMBRIDGE BICYCLE
FERRIS WHEELS
GRAND RAPIDS BICYCLE
SPIN STREET BICYCLES
ANGRY CATFISH BICYCLE SHOP + COFFEE
FREEWHEEL BIKE
HUB BICYCLE CO-OP
MICHAELS CYCLES
TONKA CYCLE & SKI
OAK CITY CYCLING PROJECT
BICYCLE HABITAT
KING KOG BROOKLYN
NYC VELO
TREAD BIKE
JOY MACHINES
BIKE GALLERY
METROPOLIS CYCLE REPAIR
RIVER CITY BICYCLES
HOPE CYCLERY
KINDRED CYCLES
THICK BIKES
CUMBERLAND TRANSIT
HALCYON BIKE SHOP
CYCLEAST
EADO BIKE CO
RACE READY REPAIR
BIKENETIC
CARYTOWN BICYCLE COMPANY
CONTE'S BIKE SHOP
OUTPOST RICHMOND
COUNTERBALANCE BICYCLES
GOOD WEATHER BICYCLE & REPAIR
RIDE BICYCLES
REVOLUTION CYCLES