Last modified: February 4, 2021
Looking for an All-City? Start Here.
Hey Folks,
First, thank you for your interest in All-City; we are stoked to have you. As you may have noticed, it is kinda hard to find one of our lovely bicycles right now. In fact, the whole bike industry is working hard to keep up with demand, and it's possible that shortages may last longer into 2021 or even 2022. We appreciate your patience as you try to track down your next dream bike, and with the tips below, we hope we can help trim down the wait time and make your search successful.
The best place to start your search is AllCityCycles.com. After deciding on which bike and frame size are right for you, we recommend scrolling down on the bike model page until you see the "Find a Retailer" section. Here you can find the suggested dealers near you who may have the bike you're after in stock. If you track down one of our bikes this way, congrats! Your search is over! Simply contact the shop to confirm they have it on the floor and you'll be on your way.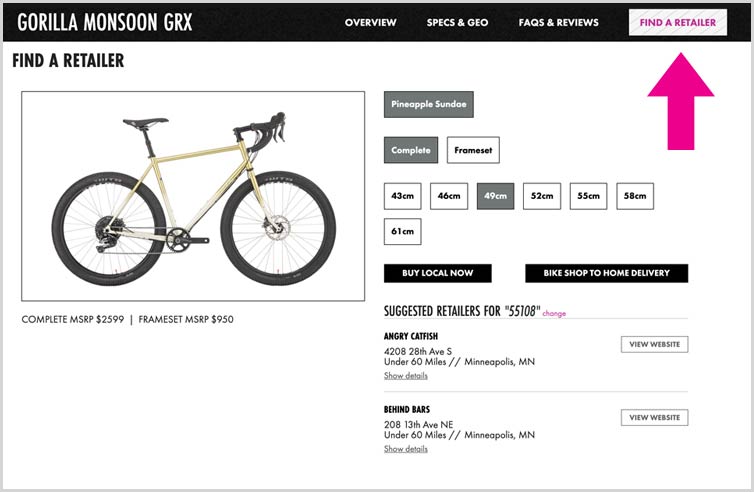 Unfortunately, not all the retailers we work with are able to list their current inventory this way. This does not necessarily mean no one near you has the bike you want in stock; it just means there might be some more homework to do. If no dealers are showing inventory, our website will list some recommended stocking retailers based on your zip code. (Stocking retailers are the folks with the best chance of having our bikes on hand.) Once you've got a list of possible dealers in your area, check their websites and social media pages for any posts or announcements about bike availability. Give 'em a call if you're more of a phone person.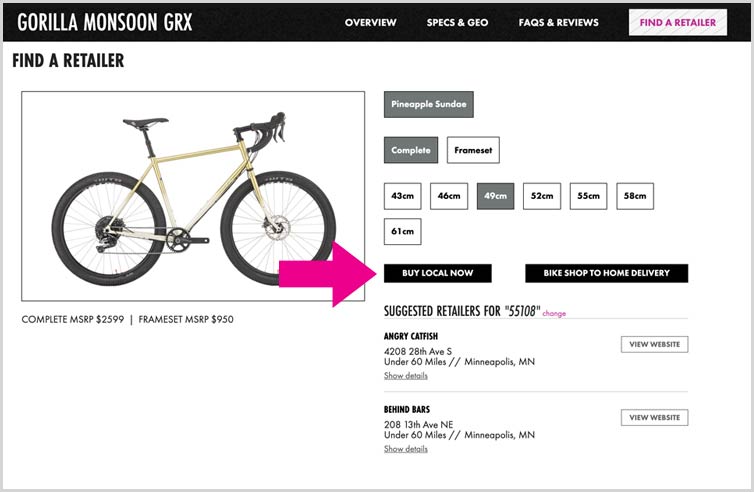 If you're still not having any luck, you can check out the "Find a Retailer" link located in the top right corner of our website — or head directly to AllCityCycles.com/retailers. This shows who our stocking retailers are in each state, expanding beyond the zip-code search above. If no shops close to you have the bike you want to purchase, or if you would feel safer taking advantage of our Damn Fine Delivery program, several of our retail partners will gladly ship your dream bike to your doorstep.
The real bummer here is that you might try all these methods and still not have any luck. For that we are sincerely sorry. If this happens, you can always drop us an email or give us a call at 1-888-4AC-BIKE and we will certainly try our best to get you rolling on your two-wheeled dream machine.
Thank you so much for checking out our bikes. We would love to see you all on an All-City as soon as possible, and believe me, so would our retail partners. Just remember, this is a weird time for everyone and we're all itching to get out and ride together again. Until then, let's be kind, patient, and safe.
Cheers,
Pat Gore, All-City Cycles Global Sales Manager