Last modified: February 4, 2021
Fantastic Updates for All-City's Space Horse and Gorilla Monsoon
Friends,
We've made a host of major updates to the Space Horse and the Gorilla Monsoon, and today's the day we get to tell you about both. We're gonna start with the Space Horse, but if you feel the need to skip down a bit and check out the Gorilla Monsoon first, that's just fine. Don't let anyone tell you how to have fun.
THE VERSATILE AND DEPENDABLE SPACE HORSE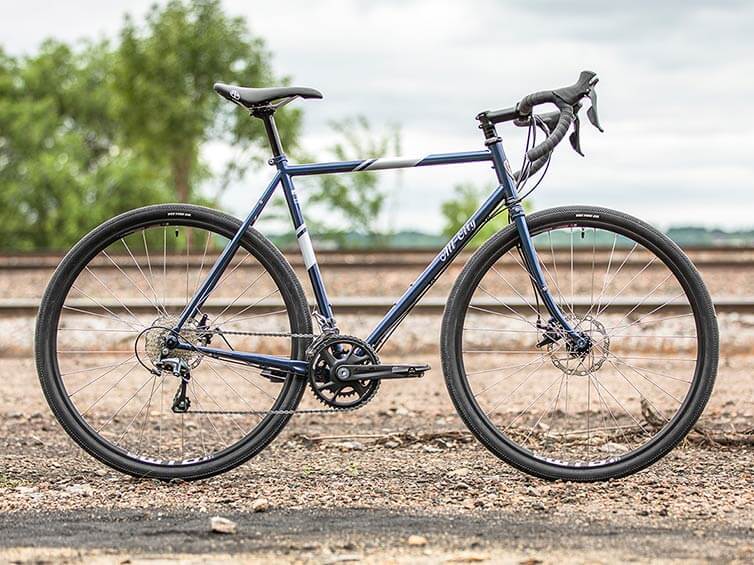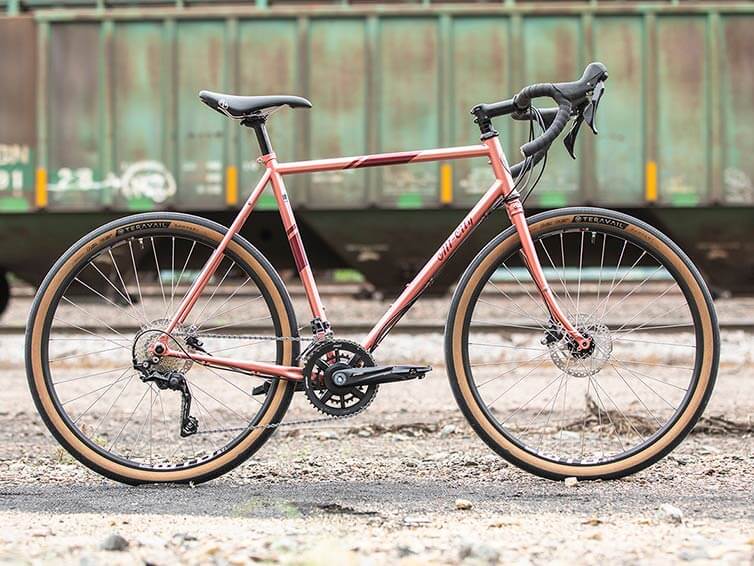 You've helped make the Space Horse our best-selling bike. Gorgeous, fun, and capable over pavement, potholes, and gravel, we designed it as a light-touring bike that rides as well loaded down as it does unloaded. For years this has set the Space Horse apart from other touring bikes, and now we've rejuvenated this classic platform with updates designed to make it more excellent than ever.
The ideal rig for daily commutes, extended tours, and improvised trips around town with your friends, we've re-tooled it with new signature dropouts and fork ends to accommodate 12mm thru-axles and flat-mount disc brakes. (Seriously, we heard ya asking.)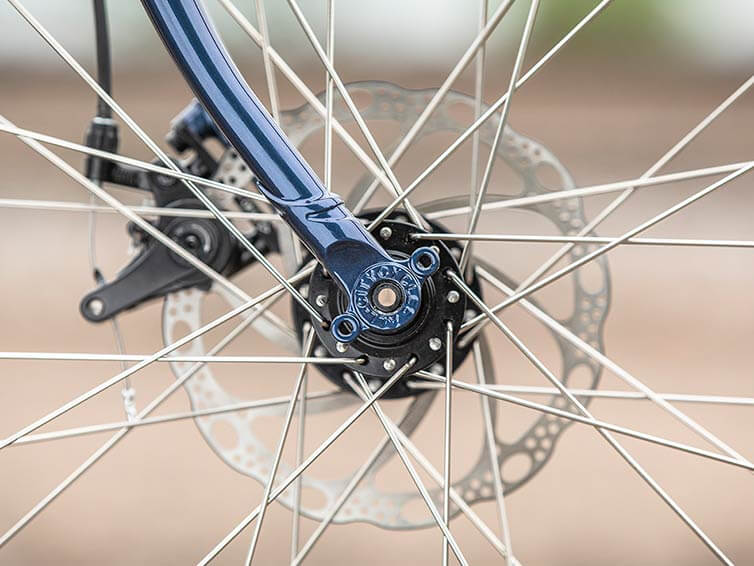 Available now at your local AC dealer, the new Space Horse comes in a Tiagra build done up in a Neptune Blue colorway, as well as a GRX build in Dusty Rose. Both sport 612 Select tubing and a comfortable, elegant geo that puts you somewhere sweet between road and randonneuring.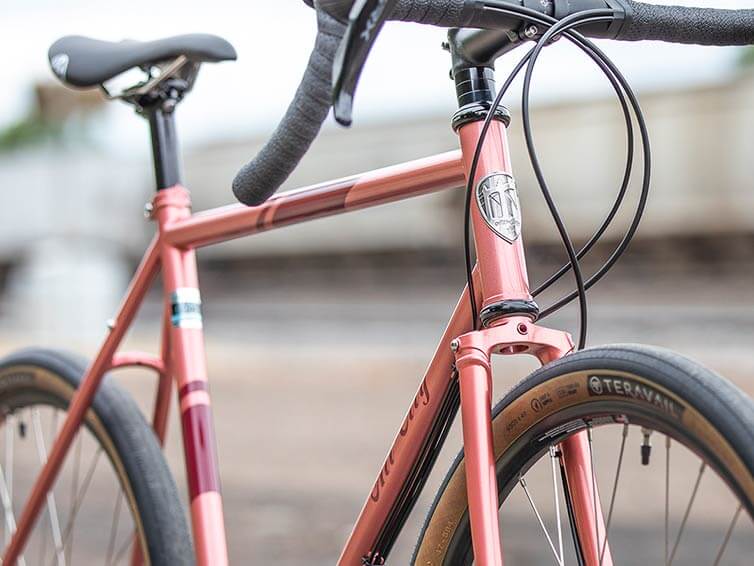 Featuring a custom lugged fork crown and gracefully curved fork blades, we've also added stealth dynamo routing and four-point rack mounts to accept a variety of front rack styles. Oh! While we're talking mounts, there's now space on the downtube for a third bottle cage. More bottles = more fun!
THE GORILLA MONSOON, OUR DO-IT-ALL DIRT SOLUTION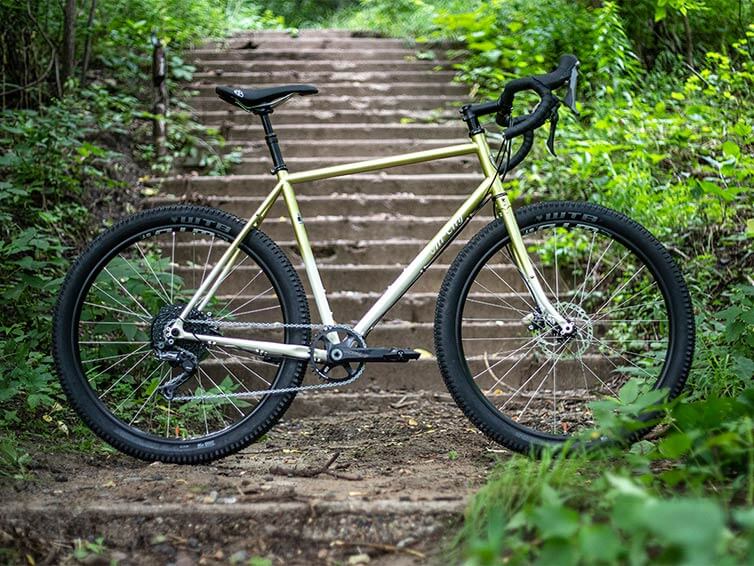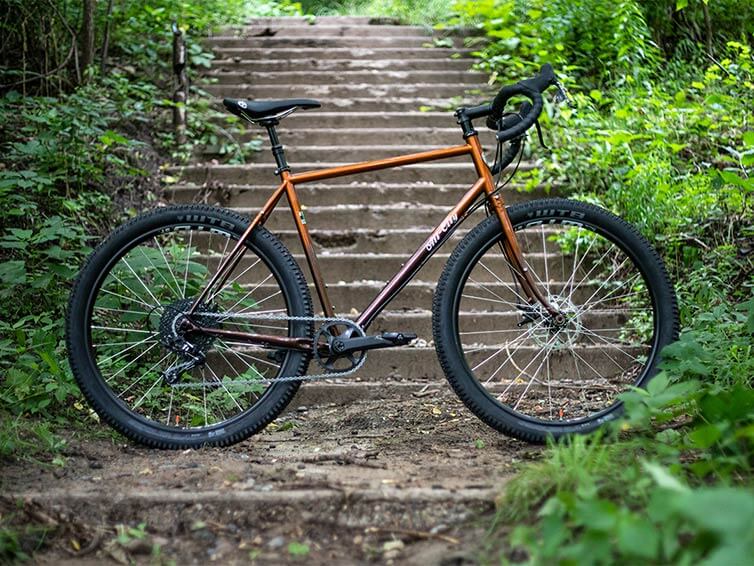 A sweet beast tuned for heart-stopping adventure, the Gorilla Monsoon is built to handle double track, gravel, bikecamping explorations, and more. Comfortable, stylish, and adapted from our highly regarded cross geo, the new iteration comes in seven frame sizes to better fit our tallest and smallest riders — including 43cm for the very first time.
Also for the first time, we're making it available in two build options to meet ya where you're at. Coming in a Root Beer Fade colorway, the SRAM Apex build comes spec'd with mechanical disc brakes and a dropper post actuated at the brake hood. The Shimano GRX build comes in a Pineapple Sundae colorway with hydraulic disc brakes and a dropper post actuated at the left-side lever. Framesets will be available in both colorways.
Crafted from our proprietary 612 Select steel tubing for comfort on tours and maximum fun everywhere else, we've also custom-designed new dropouts and fork ends on both builds to accommodate flat-mount disc brakes and 12mm thru-axles.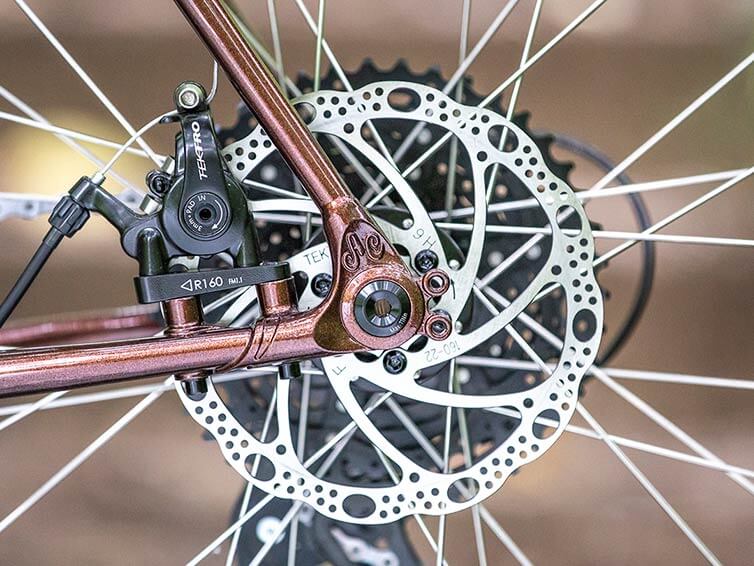 You'll find all the signature touches you've come to expect from All-City here, including our custom Shot Collar seat post clamp, a lovely lugged bi-plane fork crown, gorgeous wet paint, E.D. coating, and full touring mounts for your fenders, racks, and up to three bottle cages.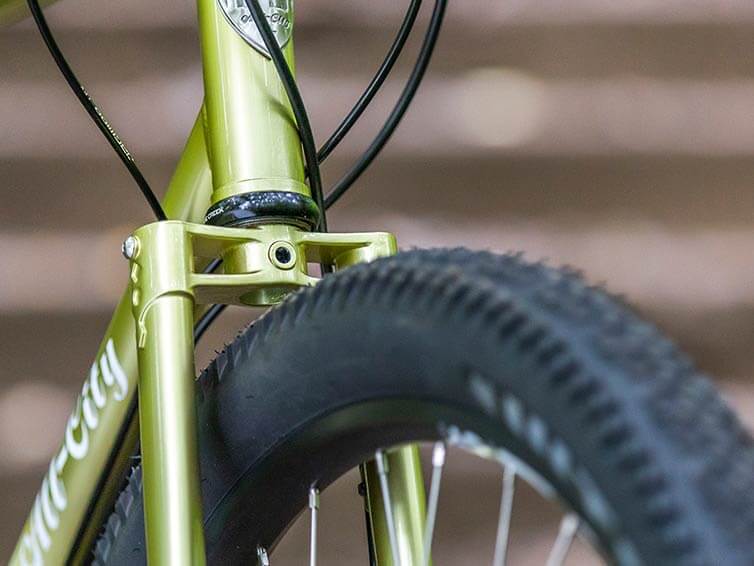 Built around 27.5 x 2.4" tires with clearance for 700c x 42mm, this nimble monster is ready to send all you cross racers, dirt tourists, and backcountry explorers far into the unknown — and back home again.
For discerning riders tall, small, and everywhere in between, we can't wait to hear about the unforgettable rides and good times these bikes inspire for you. To see one or both for yourself, make sure to call up your local AC dealer and pay 'em a visit.
Cheers,
The AC Team
Space Horse Tiagra MSRP: $1,599 (Neptune Blue)
Space Horse GRX MSRP: $2,099 (Dusty Rose)
Space Horse Frameset: $850
Gorilla Monsoon Apex MSRP: $2,099 (Root Beer Fade)
Gorilla Monsoon GRX MSRP: $2,499 (Pineapple Sundae)
Gorilla Monsoon Frameset: $899