Last modified: February 8, 2021
All-City Introduces the Zig Zag — You Ready For This?
Party people,
It's been said the shortest distance between two points is a straight line, but nothing — and we mean nothing — covers that ground faster than the Zig Zag, our new all-weather steel disc road bike.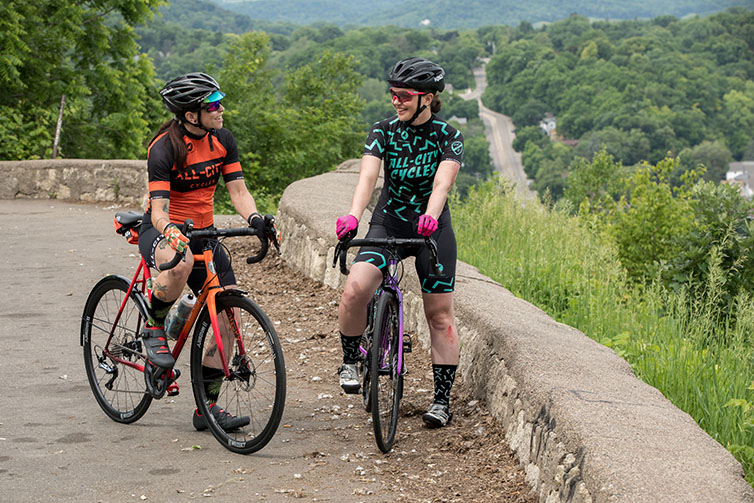 Built for speed, comfort, and standout style, the Zig Zag is for riders who don't give a rip about straight lines. Riders who aren't content to go the same direction as the crowd and refuse to let a little rumbling thunder and rain ruin the pursuit of good times. Riders who want to take tight turns at full speed, guzzle adrenaline on descents, escape the familiar, and chase epic views all day long from the saddle of an elegant, carefully crafted road machine with a classic feel and contemporary, photo-worthy design.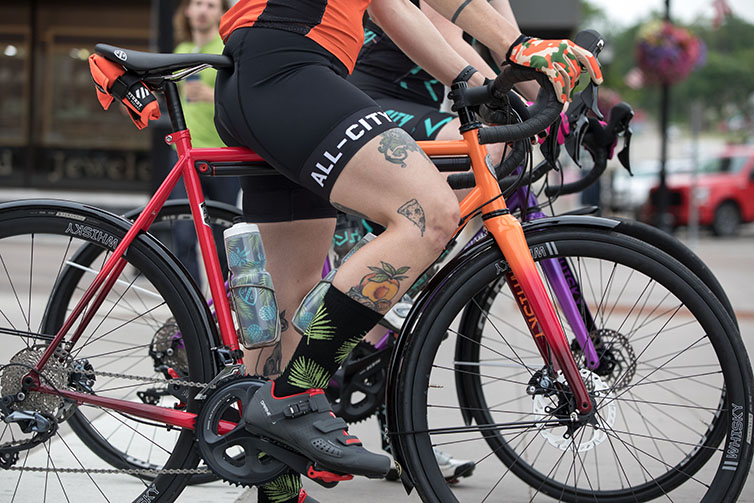 Striking the perfect balance between aggression and comfort for long days in the saddle or attacks off the front, the Zig Zag is uncommonly light for a steel rig thanks to our proprietary air-hardened, extruded A.C.E. steel tubing. Drawn up and custom-designed right here in Minneapolis, Minnesota, by engineers obsessed with making steel frames as strong and lightweight as possible, A.C.E. tubing isn't something you can just snatch off the shelf — it exists nowhere else. Paired with the rest of All-City's signature touches — custom head badge, dropouts, and brazed-on seat collar, plus a pump peg, two bottle bosses, and fender mounts — the Zig Zag simply defies hyperbole in terms of performance and profile.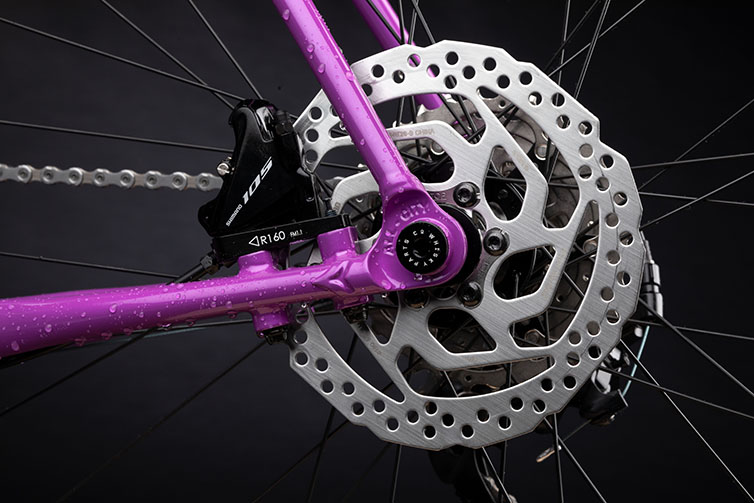 Marking a first for us in the road category, the Zig Zag features modern flat-mount disc brakes for control on descents and reliable braking even in wet conditions (not to mention, dang, they look N I C E). Combined with E.D. coated bomb-proof steel and full fender coverage compatibility so you don't douse your friends, you can embrace whatever the road and forecast throw at you while everyone else pedals around puddles.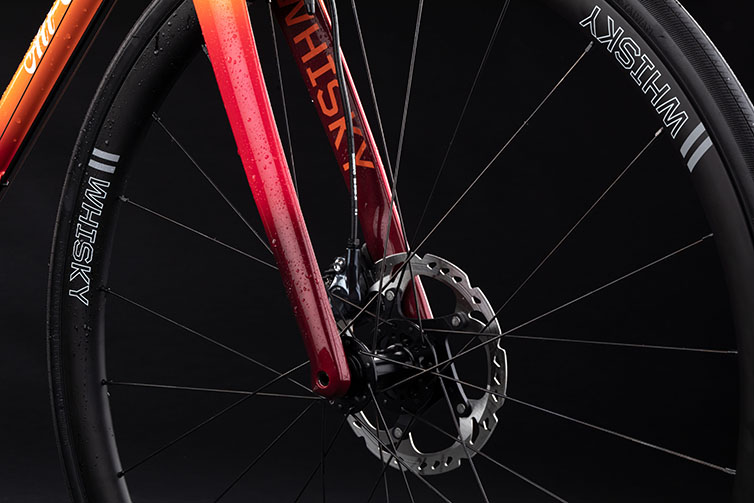 Other features include front and rear thru-axles, a painted-to-match Whisky No.9 fork with carbon blades, tapered head and steerer tubes, Di2 internal cable ports, and an assortment of cleverly spec'ed parts. The Zig Zag has clearance for 700c x 35mm tires without fenders, or 700c x 32mm with fenders. It's available in two brilliant colorways and builds — a Rum Punch Ultegra build, priced at $3,999 and Purple Haze 105 build at $2,699.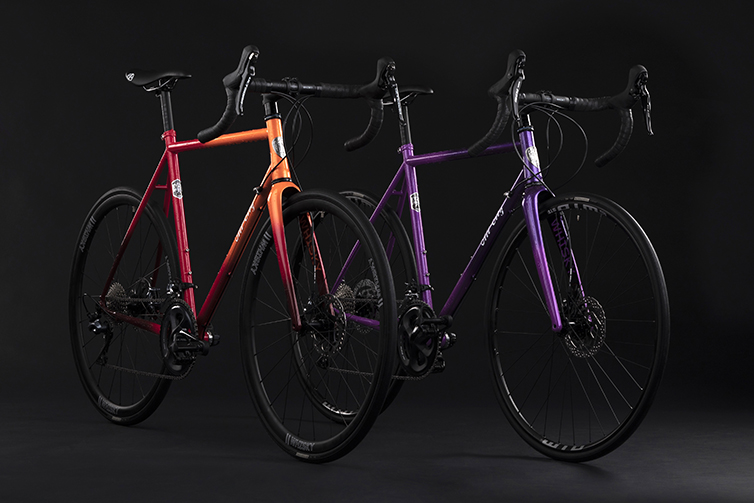 Polished, energetic, and more than a little bit badass, the Zig Zag will time-machine you straight into a future where you can go farther, faster, and have more fun. Find yours now at your local AC dealer, listed below.
The AC Team
THE COMMUNITY BICYCLIST, INC – LITTLE ROCK, AR
HUCKLEBERRY BICYCLES – SAN FRANCISCO, CA
BIKE SHOP SANTA MONICA – SANTA MONICA, CA
GARRISON'S CYCLERY OF CENTREVILLE – WILMINGTON, DE
ANGRY CATFISH BICYCLE SHOP + COFFEE – MINNEAPOLIS, MN
FREEWHEEL BIKE – MINNEAPOLIS, MN
JOE'S BIKE SHOP – BALTIMORE, MD
OAK CITY CYCLING PROJECT – RALEIGH, NC
KING KOG BROOKLYN – BROOKLYN, NY
METROPOLIS CYCLE REPAIR – PORTLAND, OR
RACE READY REPAIR – CONROE, TX
COUNTERBALANCE BICYCLES – SEATTLE, WA
REVOLUTION CYCLES – MADISON, WI