Last modified: February 4, 2021
2016 NACCC photos by Kevin Sparrow
If you didn't hear the big news, our own Christina Peck once more took home the overall prize at the largest North American Cycle Courier Championships in years. New York threw it down with over 400 riders signing up to take on a closed streets course in Brooklyn. A whole slew of All-City's courier team was there representing, with Nico taking home top prize for the men and winning the out of town alleycat, Fred Marshall taking home third place for the men and Allan Shaw landing the coveted most professional award.
For those not familiar, the North American Cycle Courier Championships (NACCC), bring together couriers from all over the continent and beyond. Riders from Australia, Switzerland, Mexico, Canada, Japan, etc showed up to enjoy the cameraderie and fellowship of their fellow messengers, talk about issues concerning the industry, and of course to compete in a work simulation to crown the best couriers on the continent. The main race is of course about the speed of your legs, but it also takes equal parts strategy, memorization, and organization to do well. Riders compete to complete the most pick-ups and deliveries in the time allotted with more difficult runs earning more money. The courier who is the biggest earner is crowned the champ!
We were stoked to have the wonderful Kevin Sparrow on hand to shoot photos of what went down, and are super psyched to share his stunning work with you.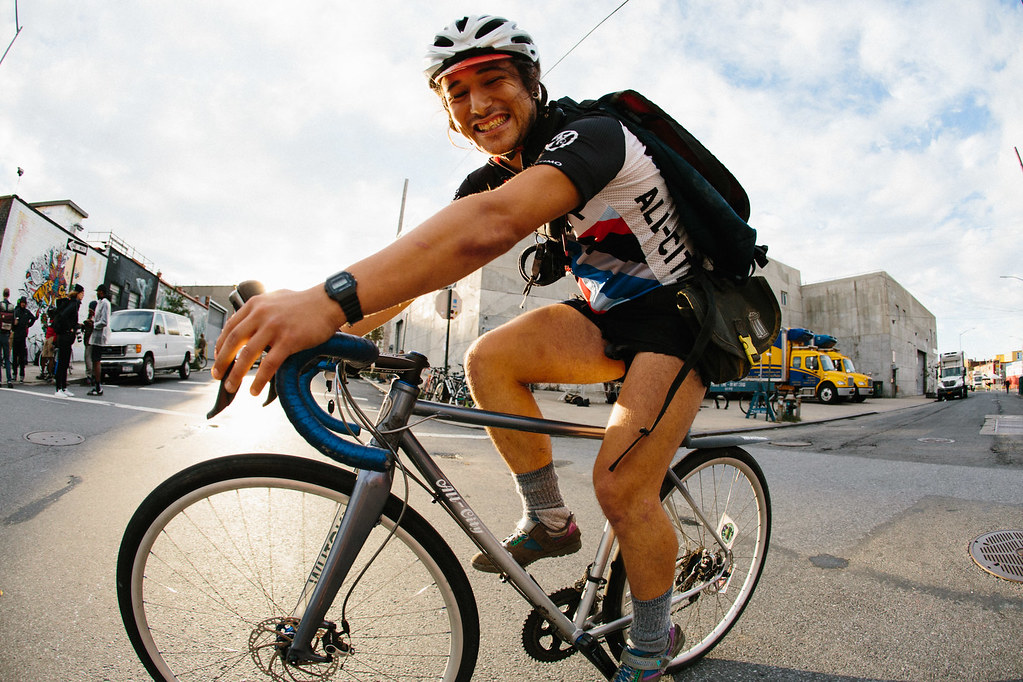 Fred Marshall, All-City Team Rider, 3rd place Men's

Opie, All-City Team Rider, Fastest Qualifying Time

Chas, America's Courier Sweatheart, all around rad dude

Christina Peck, All-City Team Rider, 1st Place Overall, 1st Place Women's

Wild style on a Macho Man

Our big homie, Tom Gunther

Group photo

Teeners

Opie putting together his strategy

An organizer gives racers instructions, that's team rider Heather Muller out in front.

Carry shit Olympics

A group of riders from Kurier Zentrale in Switzerland

Stu Louder, All-City Team Rider, cool glasses guy

Nico, All-City Team Rider, 1st place Men's, 1st Place Out of Towner Alleycat

Robert Pacheco, homie from LA, Owner of Chickehawk Courier, totally not riding his All-City. Sup with that, Robert?

The Messfits in concert

Podium shot: Nico, Teeners, Fred, and our own Austin Horse who was one of the key organizers.
You can check out more photos on our album on Flickr
Next year's NACCC is taking place in Milwaukee, we hope to see you there!