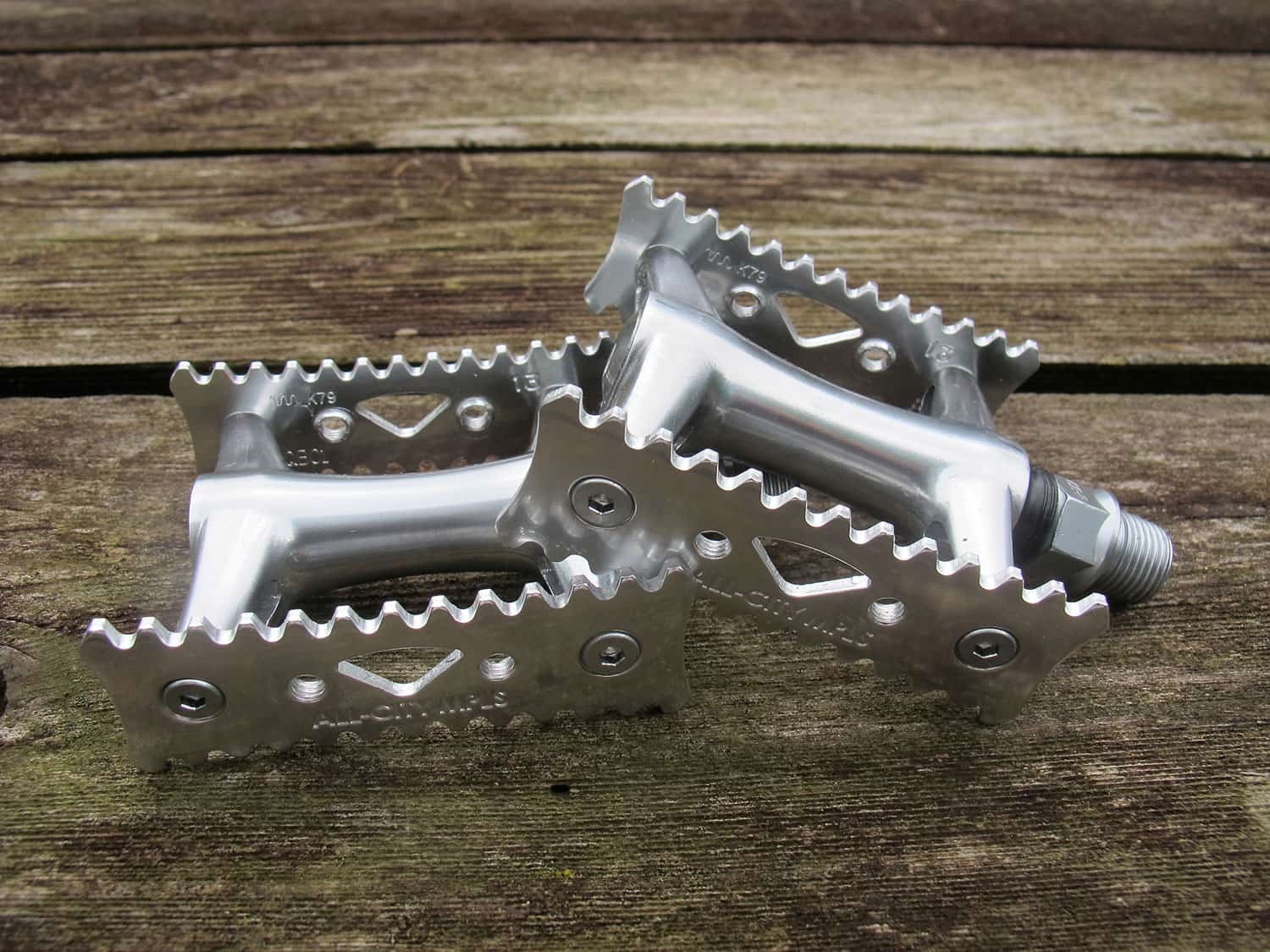 Wallner Pro
The Wallner is named after our good buddy and owner of Breakaway Courier, Wayne Wallner. Wayne's the raddest dude you know (even if you don't), and his hospitality has been instrumental in building the "sister city" relationship between Milwaukee and Minneapolis.
His namesake pedal is great for clips and straps and functions equally well as a high-quality strapless platform. The teeth give a nice bite without being overly aggressive, and the sealed bearings will provide years of smooth service. It has some cool touches too, such as the threaded toe clip mounts, which keep your clips from coming loose.
Sealed Bearings
Ability to use 6mm hex or 15mm pedal wrench
Threaded pedal cages. Threaded for M4 (bottle cage) bolts
Four windows in pedal body large enough to fit our Deluxe Double Toe Straps
Polished Body
Concave footbed
Dual sided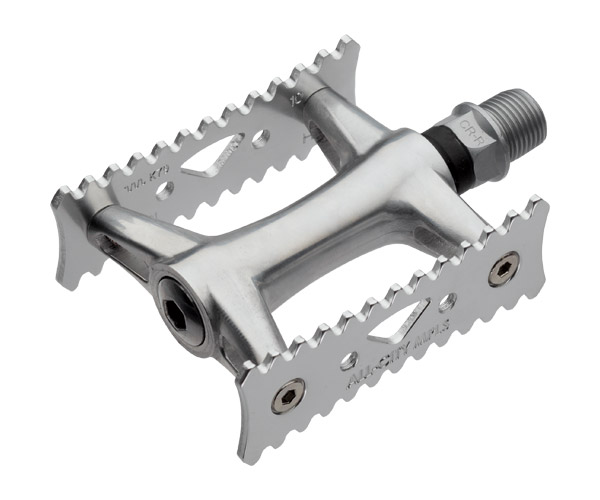 FIND A RETAILER
MSRP $56
Suggested retailers for ""
change