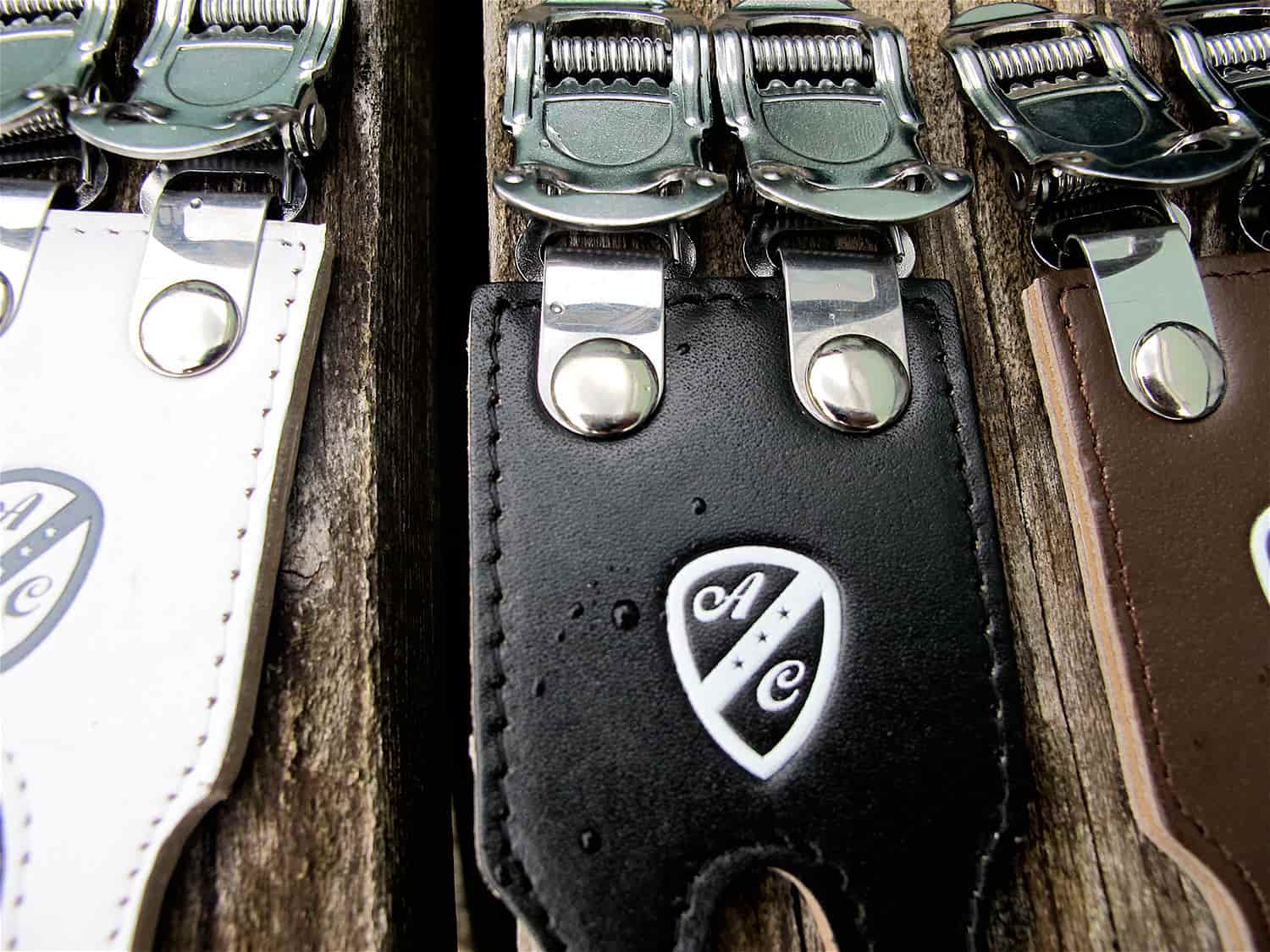 Deluxe Doubles
A super-deluxe version of our double toe strap is constructed of two strips of high-quality leather with a layer of non-stretching laminate in the middle. These are the Cadillac of toe straps: super stiff, super durable, super sexy.
*Be aware that these are considerably thicker than your average double toe strap, so make sure the windows on your pedals will accommodate them. All of our pedal models will work, though for best results you will need to unbolt the cages before threading the strap through the pedal body.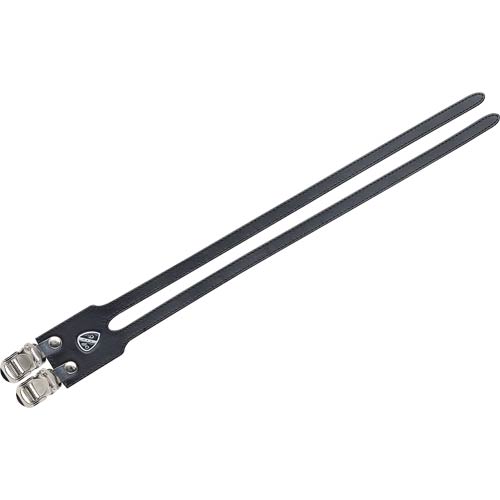 FIND A RETAILER
MSRP $55
Suggested retailers for ""
change