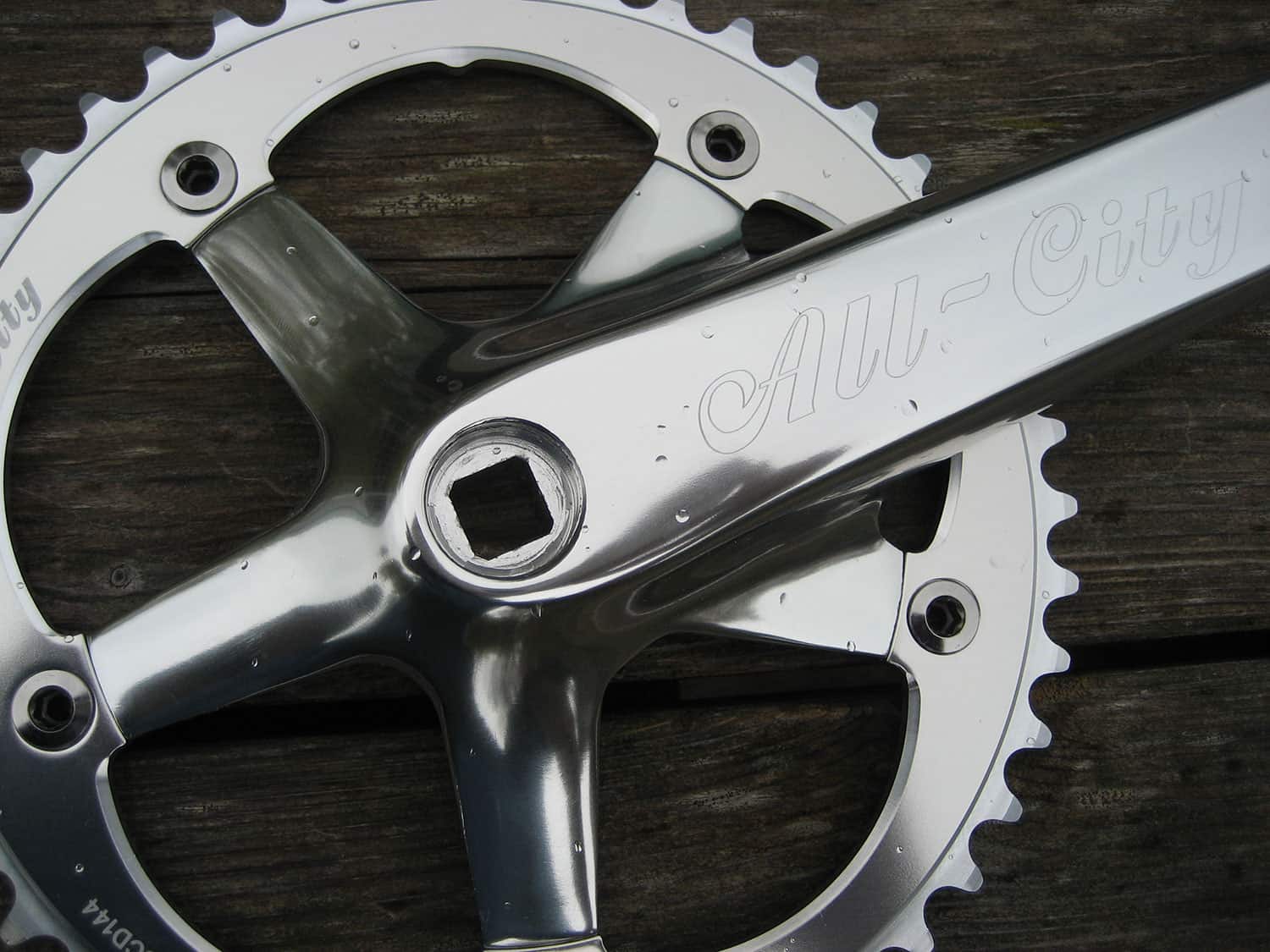 612 Track Crank
The 612 track crank is an extremely stiff and strong 144mm B.C.D. track crank. It's at home as much on the busy avenues of your city as it is on the boards of the velodrome.
We sweat the details, so the 612 (Minneapolis' area code) is cold-forged, resulting in a tight grain structure. The upshot is that it's strong, which means more riding and less worries for you.
It utilizes the classic JIS square taper spindle and comes with a color-matched, 46-tooth, 1/8th chainring.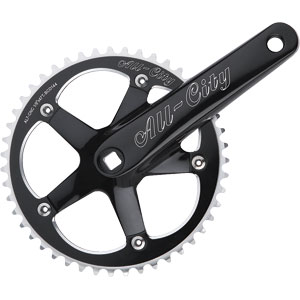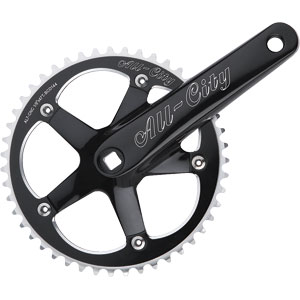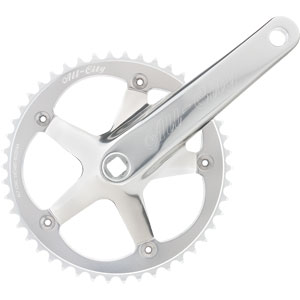 PRODUCT SPECS
Recommended Spindle Length

+
110mm
Spindle Interface Type

+
Square Taper JIS
Chain Compatibility

+
1/2" x 1/8"
Weight

+
726g w/ Ring and Bolts
FIND A RETAILER
MSRP $140
Suggested retailers for ""
change
PART NUMBERS
| | | |
| --- | --- | --- |
| CR2900 | 165mm | Black |
| CR2902 | 170mm | Black |
| CR2909 | 170mm | Silver |
| CR2908 | 165mm | Silver |