The Color Scheme
Here at All-City, we believe the bicycle is no mere commodity; it is an extension of the self. By investing in the best materials, the finest touches, and the most iconic colorways, we strive to create bikes that are memorable, beautiful enough to make ya weep, and above all else, as unique as the individuals riding them.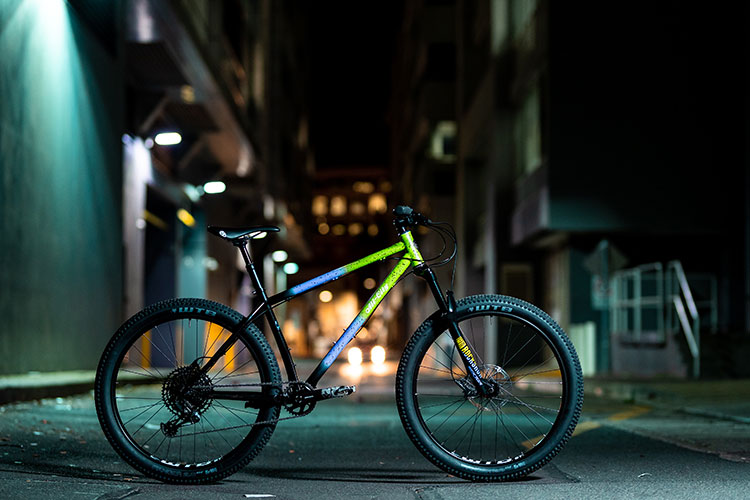 In truth, paint is one of the defining traits of an All-City bike, and that hasn't happened by accident. Before landing on a specific colorway, our team draws on everything from color theory — red communicates passion, blue equals tranquility — to industry and design trends and inspiration from the past. We conjure colors from our memories and identify the emotions they evoke. We consider vintage motorcycles, hot rods, classic cycling catalogs, and ski and snowboarding magazines. We think about the environment where the bikes will live and play, choosing color combinations that will stand out against the urban landscape of cement, pavement, and brick, as well as the muddy terrain of a cross course. And because our riders have diverse personal preferences when it comes to color — hey, we all do — we work with flavors both wild and mild. Even our most elemental selections like black feature incredible sparkle and depth when you cozy up close to the tubes.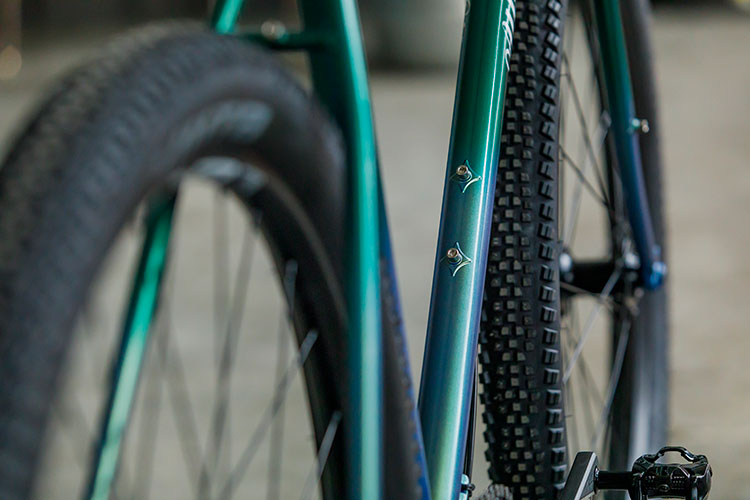 After committing to a vibrant colorway, we then work to bring it to life in exciting and unexpected ways. From bold fades to truly one-of-a-kind splatters applied by hand, paint is a very special part of our process, and the way it's applied to our bikes produces a radiant finish that, in our eyes, is totally worth it.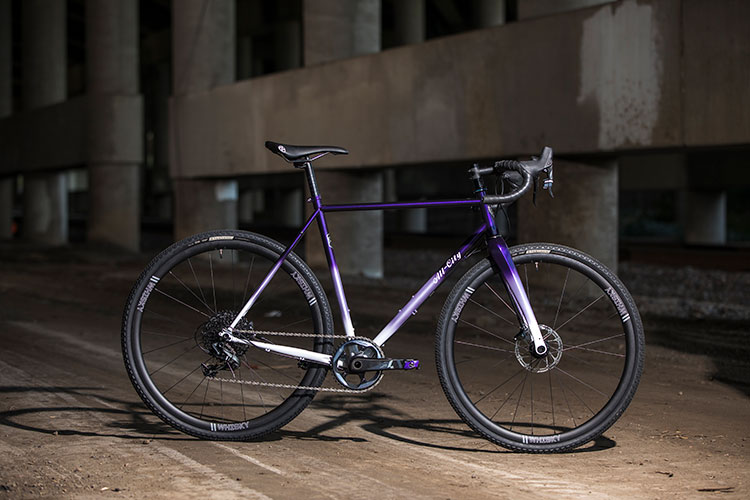 So, about that process: First comes the phosphorous bath. Many skip this step, but we believe starting with a perfectly uncontaminated surface is the best way to guarantee a topnotch, lustrous finish. By dipping and cleaning our forks and frames in a phosphorous bath at the very beginning, we ensure maximum adhesion with the E.D. coating and paint.
E.D., or electrophoretic disposition, comes next. This involves placing the conductive frame material — steel, for example — in a liquid that has paint particles suspended inside. The bath is then exposed to an electric field, which compels the paint particles to adhere to the metal. E.D. coating provides uniform thickness for the base coat, prevents rust from messing up the frame and paint job, and it's incredibly durable. Take it from the folks who occasionally strip our framesets to bare metal — you may scratch the paint, but it's exceptionally rare to remove the E.D. In fewer words, the E.D. coating helps produce a better overall finish, and one that lasts.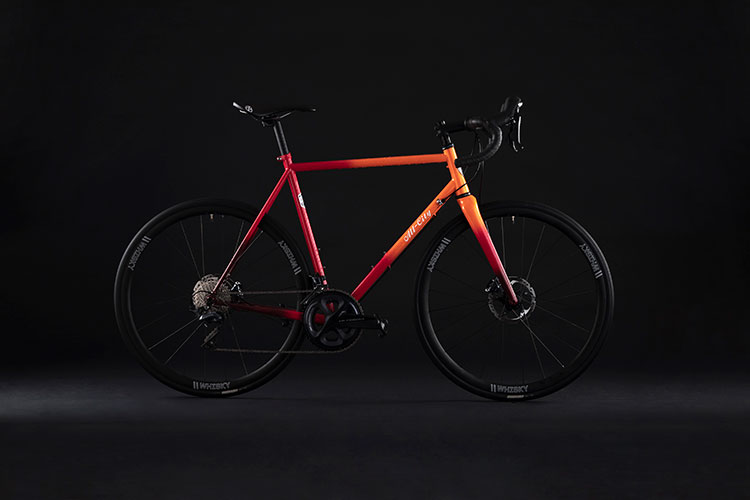 After the E.D. coating comes the wet paint. We simply love how multiple coats of traditional wet paint look on our bikes. Unlike powder coating, which is easier and far less expensive, wet paint must be applied by highly trained experts to prevent a shabby, uneven coat marred by sags and drips. Liquid paint allows us the opportunity to produce precisely mixed custom colors, and it makes it easier to achieve that high-gloss finish we all know and hold dear. Finally, the colored coat is then covered with clear to protect the paint from UV rays and other damage.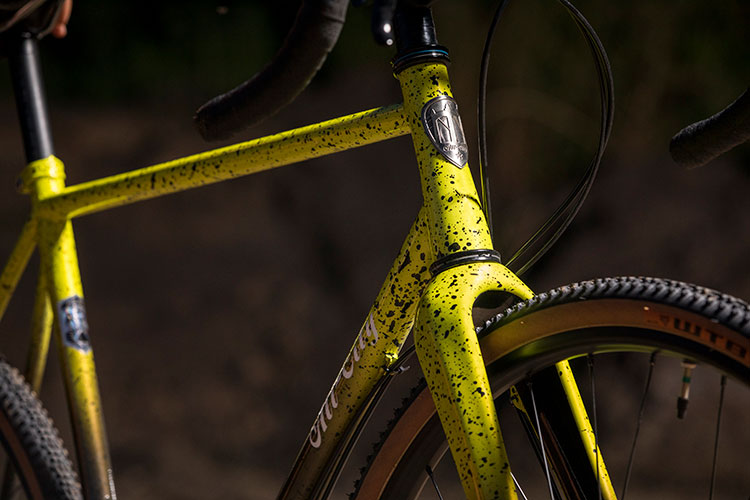 The end result is a beautiful bike defined not just by its iconic shine and polish, but by the way its color and silhouette make you feel when see it from across the street or when you jump on for a good time. We want these bikes to live for a long time and help you create epic memories, so if you're not stoked on our paint yet, make sure to tell us what color you're waiting on. We're listening, y'all.