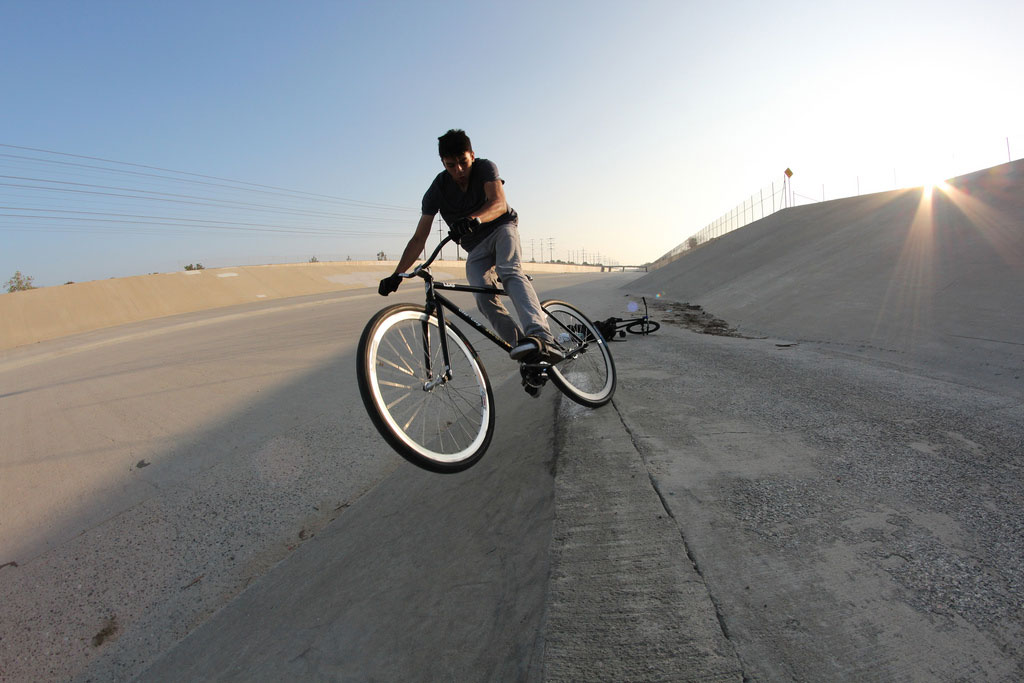 If you like your fixed gears with fat meats the Def Wish is for you. It's great as an all-arounder or a 700c fixed freestyler.
It's got a mid BB, 14mm dropouts, 45/45 internal headset, and updated geometry. We've also redesigned the headtube, gussets, rear end, and given it larger overall tubing diameters. The crown jewel of this beast though, is that it fits a 29'er tire slammed without the need for dramatic dimples on the chainstays.
The Def Wish is sold as a frame only, and was designed to be used with our Dropout fork.
Back to top
Def Wish Gallery