Nathan Choma
Brand Manager
I have called the second northernmost state in the US of A my home for the majority of my life, and I couldn't be more proud of my roots. Living in an environment that boasts having (on a good year) three months of what most would consider a 'temperate' climate has ironically instilled in me a fierce love of getting outside. Summers are spent soaking in all the t-shirt wearing, jean short sporting activity one can handle… Winters are an equal treat as they present a wonderful challenge to stay active at all costs. Whether it's trudging out in a snowstorm to meet friends for drinks, or charging through the back alleys of the city on a warm summer night, choosing to get there using my own physical exertion brings me a certain amount of grounded happiness. I know I'm not alone in this seemingly simple pleasure… the drastic change in seasons seems to breed a fierceness of community amongst us northerners. We are among the most active, most politically involved, and most resourceful… and our bike scene is no exception.
My entire career has been based around the industry of enjoying life outside. As a youngster, I worked at my local ski shop waxing skis in the back room. College brought me to the north shore of Lake Superior where I spent my free time working at the local bike shop and preaching the good word of enjoying the outdoors to our friends and customers. When I first moved to MPLS, I had no car and commuted exclusively on my trusty steel singlespeed steed. As I've come to learn, there is simply no better way to learn a city than by riding it. I quickly learned the paths, trails, shortcuts, longcuts, familiar faces, and cherished spots to take a breather and enjoy the view. In my book, there's nothing better than finding a new shortcut, great breakfast joint, or simply a beautiful place to enjoy a beer on the ride home.
Working for All-City, I'm beyond excited to help promote the lifestyle of enjoying life by bike, and connecting deeper with your community. Every town, big or small, has its own ecosystem of treasures (natural or otherwise) to explore and I think finding those gems while on a bicycle is one of the best ways to do so. Our team comes from all over, but we all share the same passion for finding the hidden side of the city we live in. Get out and live it.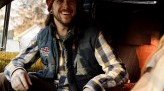 View Nathan Choma's Gallery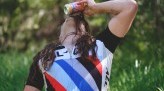 View Nathan Choma's Gallery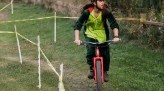 View Nathan Choma's Gallery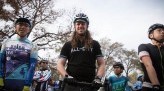 View Nathan Choma's Gallery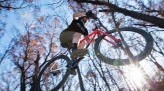 View Nathan Choma's Gallery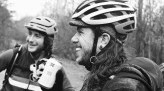 View Nathan Choma's Gallery
View Nathan Choma's Gallery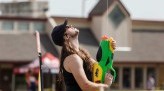 View Nathan Choma's Gallery
---
Gallery