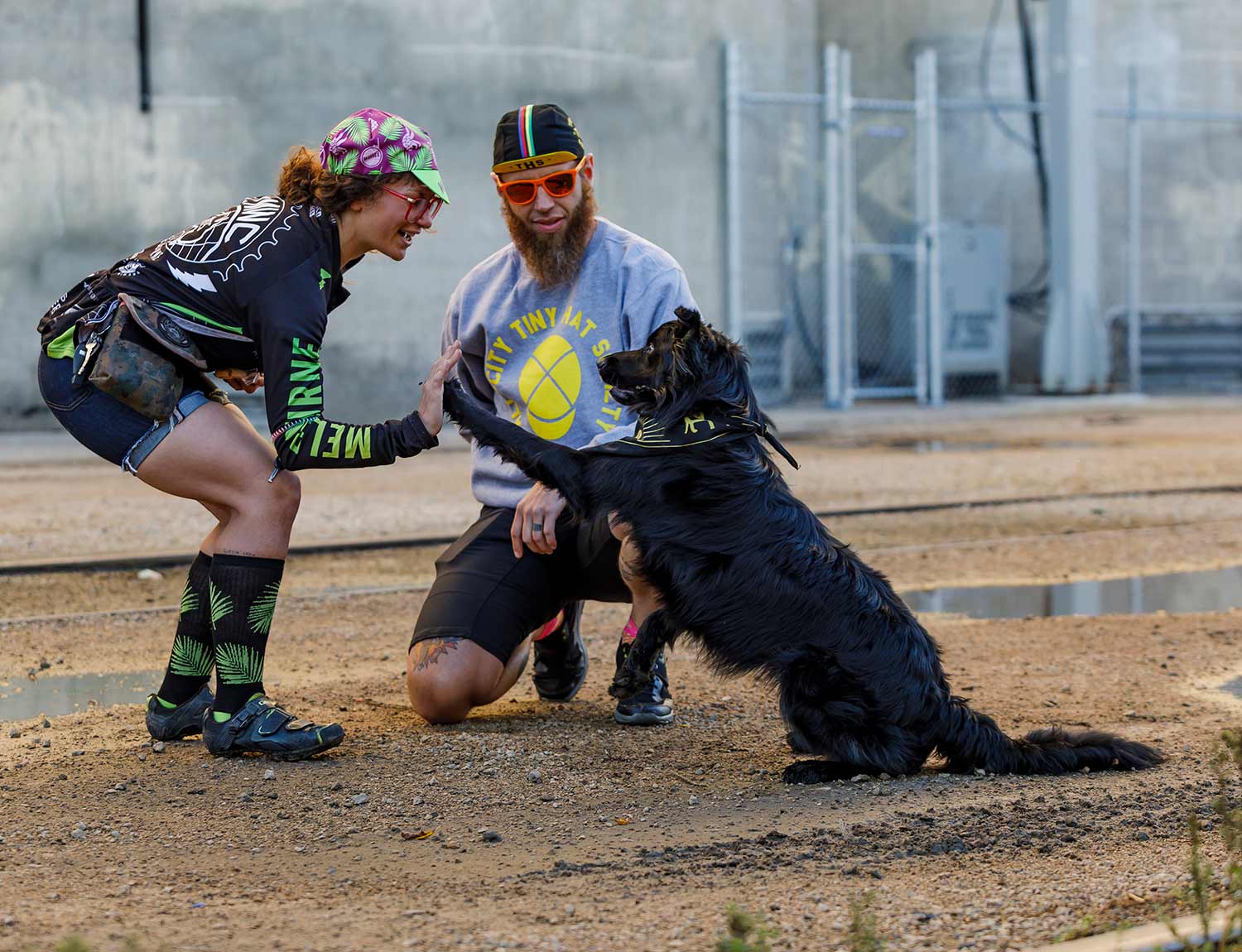 Nikki Munvez
Seattle
Name: Nikki Munvez
Pronouns: She/Her
City: Chicago-->Minneapolis-->Seattle
Favorite AC Bike: Mr. Pink
Instagram: @nikkimunvez
Rider Bio:
2020 marks my 13th year as a working bicycle courier. When I started I was equipped with a ton of enthusiasm and a bike that barely worked. One thing lead to another and now I've raced and toured on 4 continents with bike messengers from all over the world. Along the way I managed to tangle myself up in a variety of other cycling disciplines including track racing, cyclocross, gravel, crits, tracklocross and bike-packing. It turns out all the world's best people are into cycling too. I'm over the moon that my life is filled with so many stellar fun loving human beings.
What's the cycling achievement you're most proud of, to date?
First place finishes at NACCC (North American Cycle Courier Championships) in 2017 and 2018 were definitely proud moments for me. Honestly though, the little stuff is more special to me than any podium. When it comes to cycling I'm easily amused to the point of hilarity. I get a ton of joy and satisfaction from tiny achievements that others probably find inconsequential. For example, anytime I get to the top of a hill, even if it's a small hill that I ride every day, I feel super fired up like I've won something totally awesome. The same goes for riding in rain or snow, transporting a heavy or ridiculous object by bike, finding a better line in a cyclocross race, or riding a section of trail that I previously couldn't.
What are your plans for 2020?
I'll do some local crits, gravel, and track racing. I'm planning a few weekend bike-packing trips and also to head down to Portland for some tracklocross. I'm still undecided on which bike messenger championship event to go to, either CMWC in Columbia or ECMC in Switzerland. The event I'm most excited about this year is called RAMBOD, which is sort of a spoof of the much larger and more well known RAMROD. Basically a small group of us will leave Bellingham at sunrise to bike to and from Mount Baker in one day. It's a 125 mile loop but with a 10 mile vertical hike on the PCT mixed into the middle of the bike ride. I'm told there will be hot springs and Micheladas. I'll cap off the year with cyclocross in the fall. Maybe I'll hit Nationals or SSCXWC, it's a long way out.
What are some of your favorite off-the-bike activities?
Every day I go to the gym, play fetch with my dog, and cook something from scratch while listening to NPR and getting fired up about current events. I like to read, especially in the summer when I can do it laying next to Lake Washington or the Puget Sound. To pump myself up for racing bikes, I watch cheesy sports movies like Cool Runnings, Rudy, and Mighty Ducks. I'm a huge WNBA fan and go to most at home Storm games. In my perfect world, I'd play Jenga every day, it's pretty much the only thing that's equally as fun as bikes.
Gravel and velodrome photo credit: Todd Bauer
GALLERY