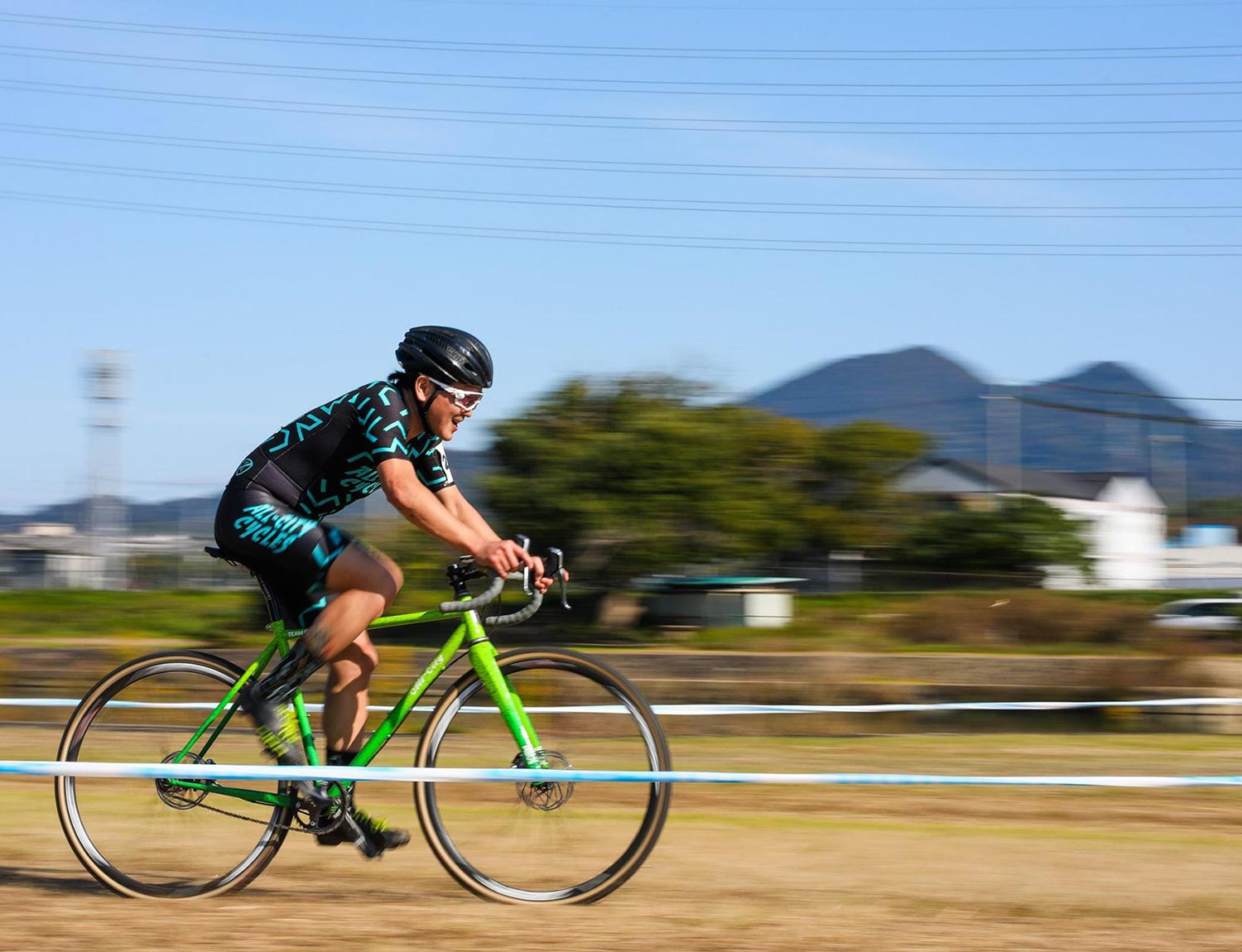 Koshi
Japan
Name: Masahiro Koshiyama (a.k.a. Koshi)
Pronouns: He/Him
Location: Amagasaki-city, Hyogo, Japan
Favorite AC Bike: Electric Queen
Instagram: @vhlg
Rider Bio:
I was born in 1986 to my parents who were motorcycle racers in Japan. I would go play everywhere on my kid's bike and became interested in competing on bicycles outside in nature. When I was an elementary school student, I started XC MTB, but I fell deeply into BMX and punk rock after meeting a guitarist who worked for a bicycle shop. I since have been living around BMX culture for more than 10 years. After organizing some BMX contests for a while, I started cyclocross with my dirt jump friends.
I chose singlespeed cyclocross because I was used to riding bikes without gears, and in one year I was promoted to the top category in Japan, becoming the first athlete in Japan to participate in the National Championship with SSCX.
I have a passion for speed and style!
What's the cycling achievement you're most proud of, to date?
For me, my achievements in racing and working on bicycles are essential. I can't believe all the events that I get to participate in! I am so proud of the people I've met through riding bicycles.
What are your plans for 2020?
I plan to do a lot of training and racing. I enjoy growing and training hard because I want to be stronger, but I aim to have the most fun in racing and other activities. Find my smile while racing!
What are some of your favorite off-the-bike activities?
Coffee & beer are up there for sure, and I love to acquire new knowledge and new skills. I have recently learned to take pictures and edit with Adobe products.
Photo credit: Kei Tsuji
GALLERY