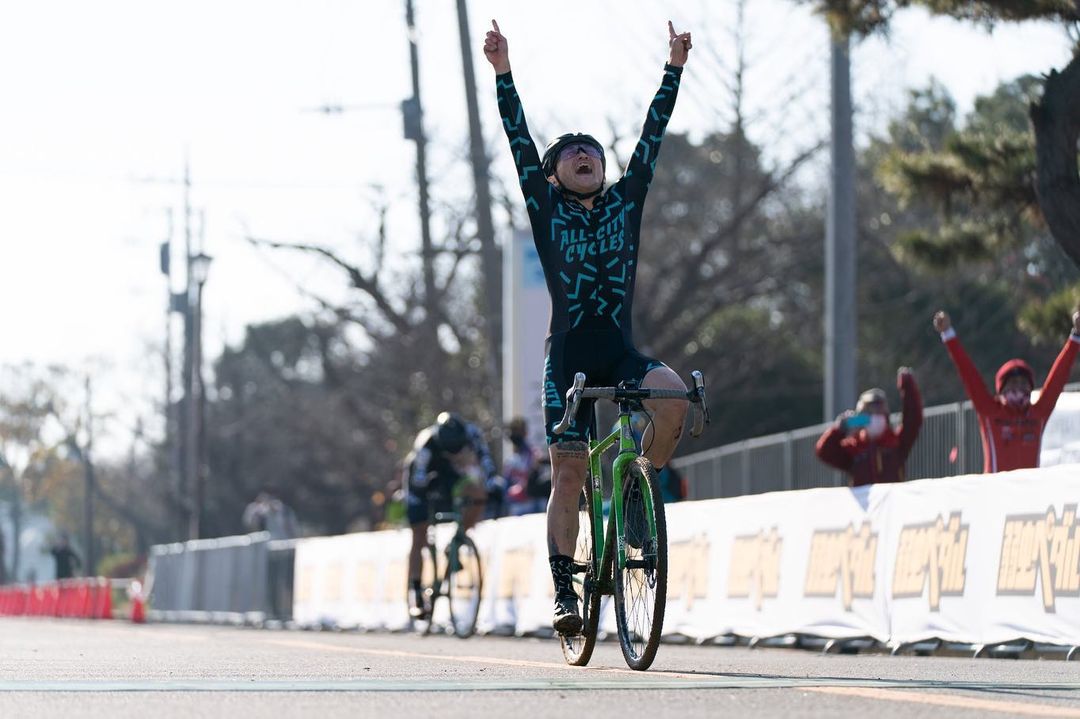 Koshi
Amagasaki-city, Hyogo, Japan
Name: Masahiro Koshiyama (a.k.a. Koshi)
Pronouns: He/Him
Location: Amagasaki-city, Hyogo, Japan
What Koshi Rides: Nature Cross Single Speed and Zig Zag Ultegra
Instagram Handle: @vhlg
Meet Koshi:
I was born in 1986 to my parents who were motorcycle racers in Japan. I would go play everywhere on my kid's bike and became interested in competing on bicycles outside in nature. When I was an elementary school student, I started XC MTB, but I fell deeply into BMX and punk rock after meeting a guitarist who worked for a bicycle shop. I since have been living around BMX culture for more than 10 years. After organizing some BMX contests for a while, I started cyclocross with my dirt jump friends.
I chose singlespeed cyclocross because I was used to riding bikes without gears, and in one year I was promoted to the top category in Japan, becoming the first athlete in Japan to participate in the National Championship with SSCX.
I have a passion for speed and style!
What's the cycling achievement you're most proud of, to date?
For me, my achievements in racing and working on bicycles are essential. I can't believe all the events that I get to participate in! I am so proud of the people I've met through riding bicycles.

What are your plans/hopes/dreams for 2022?
Last year, I won the SSCX National Championships and became the Japan Champion. So I will try to ride like a champ in the race. Also, after riding bicycles for many years now, I have gradually come to understand what is the important thing in cycling for me: technical skills that make riding fun and safe. As a BMX/CX rider with this philosophy, I'd like to do work towards communicating the joy of cycling with as many people as possible.
What are some of your favorite off-the-bike activities?
Coffee, beer and photography. Also traveling with my wife.
For 2022, All-City Sponsored Riders chose an organization to receive a $1,000 donation, made by All-City - what organization did you choose, and why?
For the donation, I chose the "662Trail" organization. 622Trail is a dirt jumping field for BMX and MTB located in Nishinomiya City, Hyogo, Japan. Like many other dirt jump trails, it was originally built illegally, but after a lot of local volunteer work, it is now legally recognized as a public park by the city, where riders of all ages and levels can have fun.

This field has produced many great riders, including Japanese BMX and downhill champions. In addition, when some local riders started also participating in cyclocross, cyclists of all types began to come and go, making it a valuable community environment for cultures to mix.

Even though it is now a public facility, the local people still volunteer to dig up the soil and maintain the jumps by hand all year round. It is also an important place for many riders to learn the basics of bicycle control, with events held for kids.

As one of the locals, I grew up here and continue to ride. I hope that from this place, as many people as possible will be able to discover and enjoy bicycles as I did and that the bicycle culture will continue to grow.
Photo credit: @0yama @tkd_kei @sa_oda @hiroyo_okubo @firtreezzz
GALLERY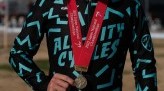 View Koshi's Gallery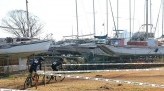 View Koshi's Gallery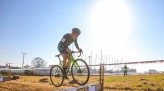 View Koshi's Gallery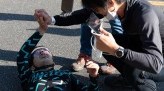 View Koshi's Gallery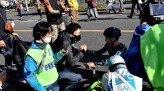 View Koshi's Gallery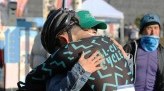 View Koshi's Gallery
Gallery