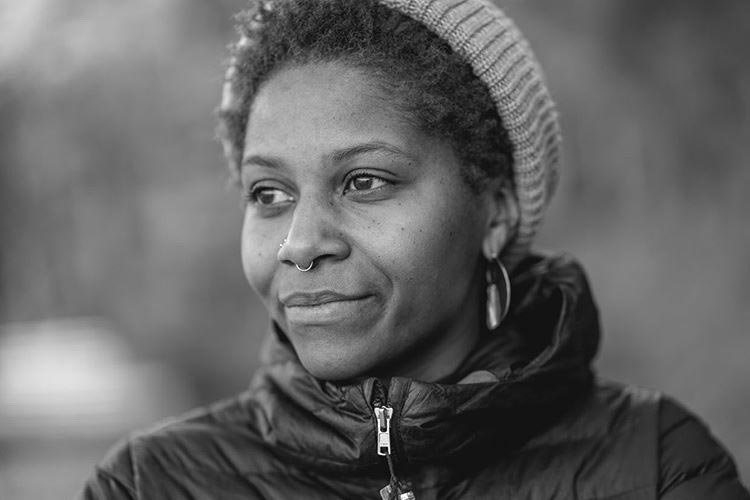 Grace Anderson
Oakland, CA
Name: Grace Anderson
Pronouns: she/her
Location: Oakland, CA
I was raised in Virginia and slowly moved West as soon as I left college. After a few stints in rural parts of the country, mainly Wyoming, I learned how to rock climb and fell in love with spending long periods of time in the backcountry with myself and students. I moved to the Bay Area six years ago and started cycling as a way to commute. I soon learned that bicycles could take me so much further than work and started doing bicycling. I love the way cycling slows you down to a pace that you're forced to notice everything around you.
My career is mostly focused on organizing. convening and supporting communities of color in the environmental/climate justice space. I'm currently the co-director of PGM ONE, an affinity space for folks of color that centers, values, uplifts, and empowers those who are most impacted by environmental harm and climate change.
I'm an organizer, builder, adventurer and dreamer.
What's the cycling achievement you're most proud of, to date?
I rode my bicycle from Lander, WY to Jackson, WY - 160 miles - alone. I went over mountain passes, through some light snow and underneath the Teton Mountains. It was one of the most beautiful experiences that I've had on my bicycle.
What are your plans for 2020?
I'll be riding the Ruta del Jefe in Arizona in February. The ride, organized by Sarah Swallow, raises awareness of the many environmental threats and a humanitarian crisis that needs attention and action in the area. I'm jazzed about this ride because it exist at the intersection of advocacy and cycling. Other than that, I don't have any concrete plans for 2020 but plan to stay at the intersection of cycling and activism.
What are some of your favorite off-the-bike activities?
Books. I love reading more than anything else in this world.
Community. I love to be in community with those I love and those with similar visions of the future.
Food. I love to eat all things and love to try new foods.
Headshot photo credit: Michael Estrada
GALLERY