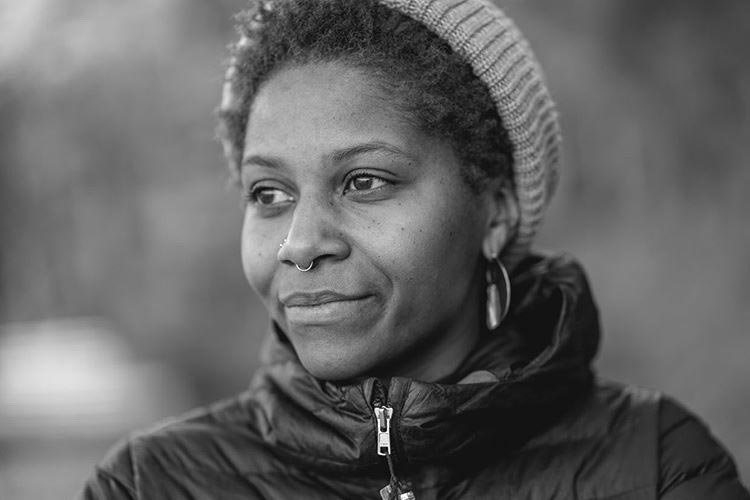 Grace Anderson
Oakland, CA
Name: Grace Anderson
Pronouns: she/her
Location: Oakland, CA
What Grace Rides: Space Horse GRX and Cosmic Stallion Force 1
Instagram Handle: @amaze_me_grace

Meet Grace:
I live in Ohlone Territory in Oakland, California. I am a network weaver, dreamer, and strategist working at the intersection of racial, healing, and environment justice. I am guided by Walida Imarisha's push to sculpt reality from my dreams, Kimberlé Crenshaw's intersectional framework, bell hook's revolutionary love, and Nina Simone's lyrics.
From climbing the granite walls of the Cirque of Towers in the Wind River Range, to pedaling solo along Highway 1, and repeatedly getting lost as I bike around Oakland, I am a lover of adventure through and through. I have always preferred the mountains over the ocean and will choose reading over socializing. I build community through food, bicycles, books, and have a newfound plant obsession.
What's the cycling achievement you're most proud of, to date?
You know, it was hard to get motivated to get on my bike in 2020. So I'm proud of every time I left my house for a ride last year. I explored new routes and discovered new ways to get to familiar places.
What are your plans/hopes/dreams for 2021?
I'm going to run out of the house as soon as the world opens up again. I love the desert and would love to do some routes in/around some of the canyons in the Southwest. More specifically, I've had my eyes on the Utah Cliffs Loop in SW Utah. I love the stillness, resilience, and vibrance of the desert and it would be a wonderful "first stop" when things settle a bit.
Other than that, I really want to build community with other Black cyclists. It has been wonderful to see so many more people on bikes since the pandemic hit and I want to meet everyone and do cute rides.
What are some of your favorite off-the-bike activities?
I take every moment possible to read. I love getting totally absorbed in storylines + characters. No one asked but my favorite recent read was the Memory Police, a dreamy science fiction novel, by Yōko Ogawa.
Eating. I enjoy seeking out new tasty things and discovering new recipes. Again, no one asked, but the best thing I've eaten (and continue to eat) is a chicken shawarma from the Shawarmaji in Oakland. I'm pretty sure folks are tired of hearing me talk about it.
I also just got a pair of metallic roller skates. I haven't been in roller skates since middle school and they are slowly becoming my favorite thing.
For 2021, All-City Sponsored Riders chose an organization to receive a $1,000 donation, made by All-City - what organization did you choose, and why?
I chose the Young Women's Freedom Center for the $1,000 donation. Founded in 1993, Young Women's Freedom Center (YWFC) is a leadership and advocacy organization led by systems-involved young and adult women and transgender gender non-conforming (TGNC) people of color who have grown up in poverty, worked in the underground street economy, and have been criminalized by social services such as foster care, welfare, and the mental health systems.
I chose this organization because I want all folks of color to have access to sustained opportunities for leisure, joy, and recreation, and in order to do that we must address the systemic oppressions and injustices that get in the way of that. YWFC is doing work to address the root causes and create more space for systems-involved young and adult women and transgender gender non-conforming (TGNC) people of color to experience freedom, liberation, and joy.

Headshot photo credit: Michael Estrada
GALLERY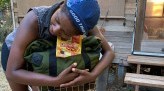 View Grace Anderson's Gallery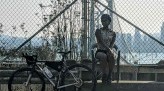 View Grace Anderson's Gallery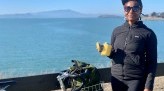 View Grace Anderson's Gallery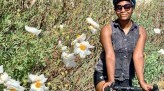 View Grace Anderson's Gallery
Gallery