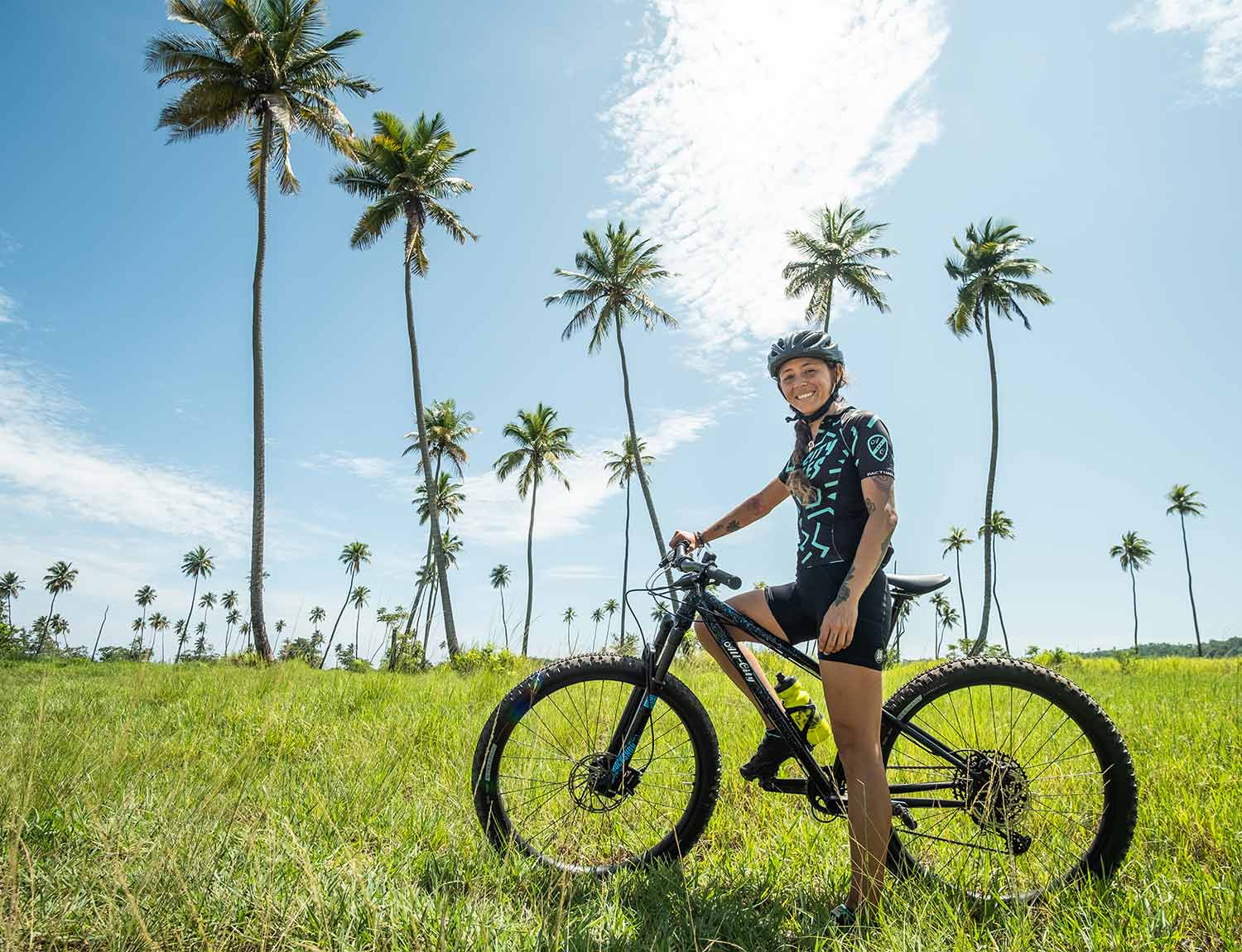 Crys Amador
San Juan
Name:Crystal Amador Fuxench
Pronouns: she/her
Location: San Juan, Puerto Rico
Favorite AC Bike: Big Block + Electric Queen
Instagram: @crys_amador
Rider Bio:
I'm Laura Crystal, but no one ever calls me Laura. Born May 5, 1986 in Puerto Rico. From swimming and soccer to surfing, cycling and currently climbing, I've always kept active though I never considered myself an athletic person until I was 25. I majored in art and geography, and run a small production and photography company called VA Creative Studio with my partner. I enjoy being in salt water, on a mountain or anyplace outside, nature is my happy place. I believe we should live consciously and be aware of our impact on the world. Yep, reduce, reuse, recycle. I'm plant based - I like plants, seashells, tattoos among other things. Also, beach hair forever. Whenever I set a goal I remind myself "patience, perseverance & determination." Enjoy traveling but always like to go back home, forever an Island kid.
What's the cycling achievement you are most proud of, to date?
Winning "las 50 de las 100 de la Pargera" when I did not train or even owned a mountain bike; I got lended a bike the day before the race. Going up Mount Ventoux on my fixed gear out of the blue because we had crossed from Barcelona, Spain to France and well...it was there, so why not? And, doing "la vuela" (trip around the island of Puerto Rico) on the fixed gear bike in 3 days. Yes, good times.
What are your plans for 2020?
Spend more time on my bike, do trips around the island, and just have fun.
What are some of your favorite off-the-bike activities?
Climbing, beach days (and everyday) with my dog, Maca, traveling, running, cooking and then eating, listening to music. I make/create/design.
GALLERY