Damn Fine Tee
From gorgeous brazed-on seat collars to custom dropouts and elegant fork crowns, this Damn Fine cotton tee in Military Green showcases some of the sweet signature touches that make our bikes famous. Get out there and make us proud!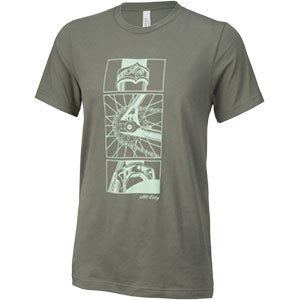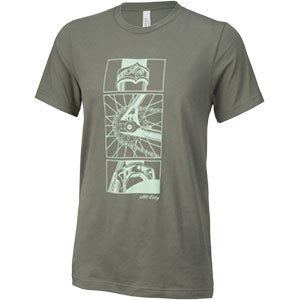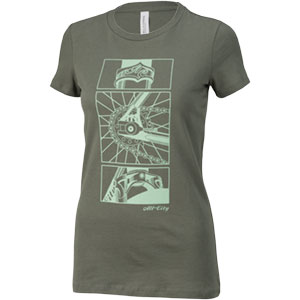 PRODUCT SPECS
Sizing

+
Men's: SM–XXL Women's: SM–XL (Women's cut is slim; order one size larger than normal)
FIND A RETAILER
MSRP $25
Suggested retailers for ""
change
PART NUMBERS
| | | | |
| --- | --- | --- | --- |
| CL3092 | Men's | SM | Military Green |
| CL3093 | Men's | MD | Military Green |
| CL3094 | Men's | LG | Military Green |
| CL3095 | Men's | XL | Military Green |
| CL3096 | Men's | XXL | Military Green |
| CL4766 | Women's | SM | Military Green |
| CL4767 | Women's | MD | Military Green |
| CL4768 | Women's | LG | Military Green |
| CL4769 | Women's | XL | Military Green |