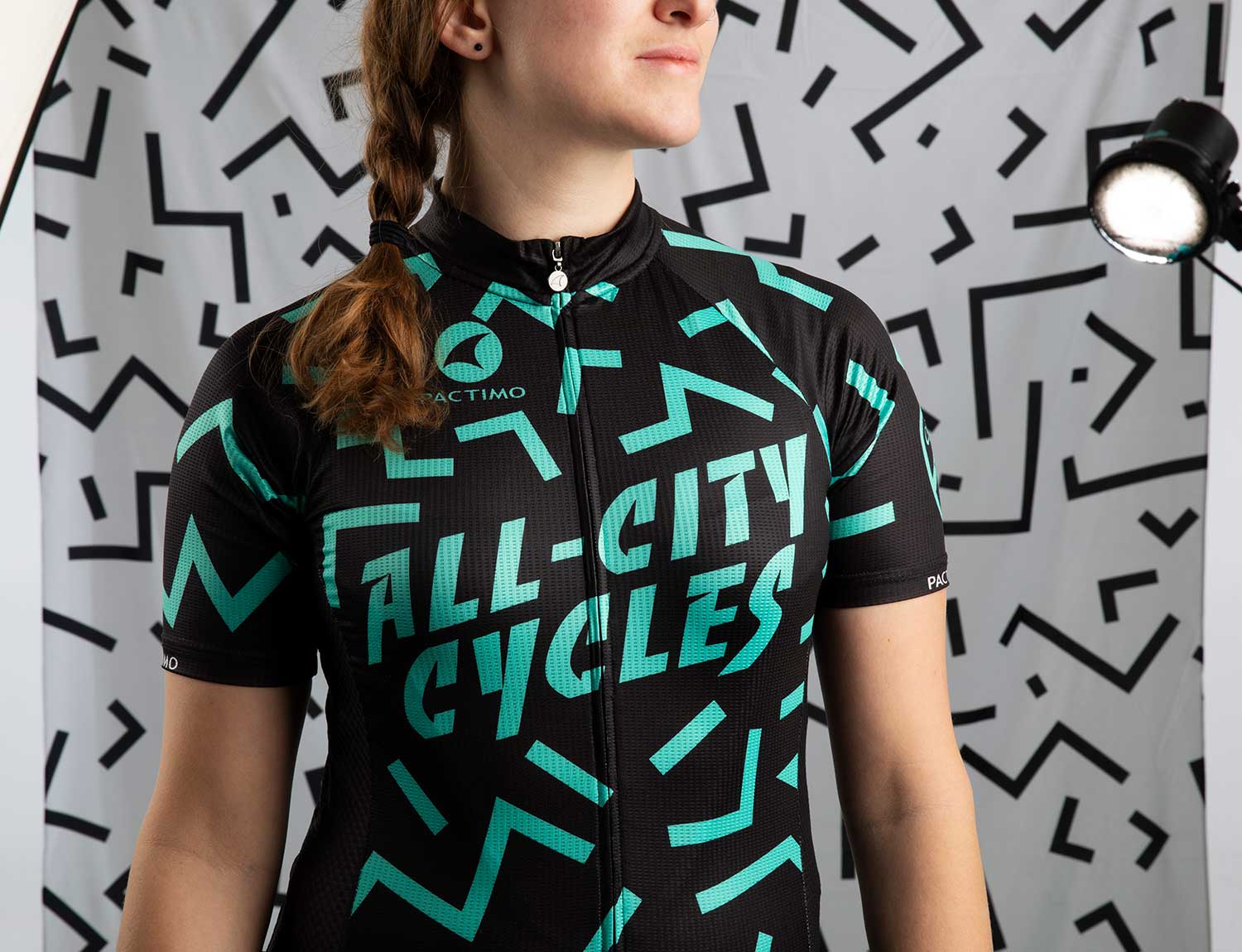 The MAX Jersey
This year's kit is heavily influenced by the 90's and named after the eatery in 90's after-school favorite Saved By the Bell!
The Max jersey is sourced from our friends in Colorado at Pactimo, and utilizes their Quatro-Lite fabric in the body for its ultra-soft, CoolDry, lightweight properties, and a Zero-weight, breathable, stretch mesh in the side panels to provide flexibility and reduce body heat. While we expect this kit to be worn all year, you will find that it especially excels in keeping you comfortable when it turns hot and muggy.
Pairs With: The Max Bibs, The Max socks, The Max Cap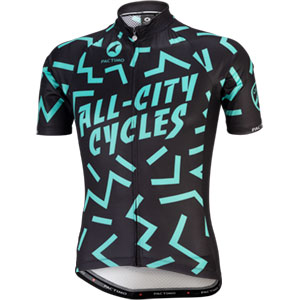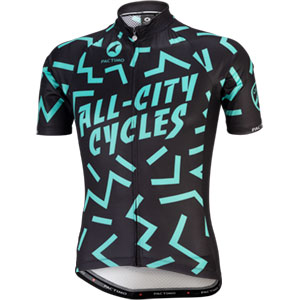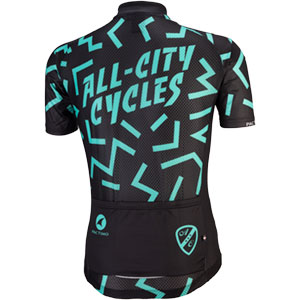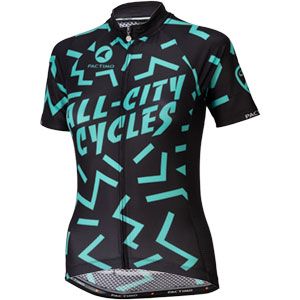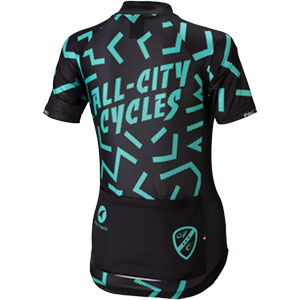 PRODUCT SPECS
Material

+
Quattro-Lite Fabric
Features

+
Three back pockets, seam tape on neck, headphone port
FIND A RETAILER
MSRP $129
Suggested retailers for ""
change
GALLERY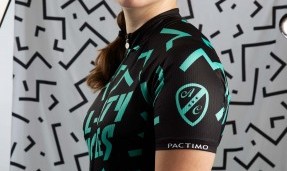 PART NUMBERS
| | | | |
| --- | --- | --- | --- |
| JT1999 | Men's | XS | Black/Mint |
| JT2000 | Men's | SM | Black/Mint |
| JT2001 | Men's | MD | Black/Mint |
| JT2002 | Men's | LG | Black/Mint |
| JT2003 | Men's | XL | Black/Mint |
| JT2004 | Women's | XS | Black/Mint |
| JT2005 | Women's | SM | Black/Mint |
| JT2006 | Women's | MD | Black/Mint |
| JT2007 | Women's | LG | Black/Mint |
| JT2008 | Women's | XL | Black/Mint |