Last modified: February 23, 2009
More Toe Clips now in stock
We just recieved our first shipment of toe clips and straps. Everything is in stock now except the cranks and rings. In this shipment were two new styles of toe clips. The Classic Plastic Mountain Double and the Swan.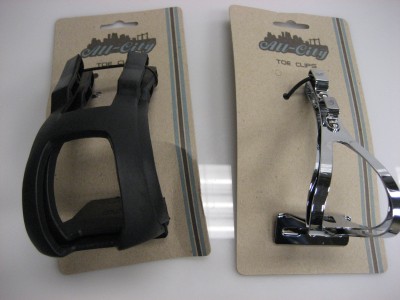 The Swan is a road style (two gates) toe clip, designed for double toe straps. They have a much narrower profile than the Crayton's and are a great choice if you have trouble with your straps hitting your crank arm, or if you're running a doubler on the inside. With this design the doubler sits much higher up the strap and is out of the way of the crank arm. Great for anyone who likes that classic traditional toe clip style. MSRP $22.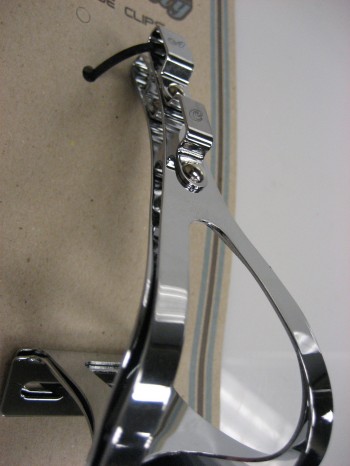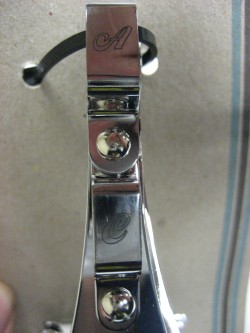 The Classic Plastic Mountain Double toe clip, is comfortable, tough, and best of all cheap to replace. MSRP is $9 so there'll be no more crying over broken double toe clips.