Last modified: February 17, 2009
More Production Parts!
These are exciting times for All-City as more product continues to arrive at our door. We are currently in preparation for our first tradeshow, Frostbike, where we will be presenting our full line to the bicycle dealers for the first time. Expect extensive photos and a very big unveiling, that's all I can say about it right now, but stay tuned because we will have some very big news next month.
To hold you over, here are some more photos from our first production run.

Standard Track Hubs: I firmly believe that the Standard hubs are the best value track hub on the market today. I have three pairs of them and ride the bejesus out of them, including abusing them on my trick bike. I have never had to replace a bearing, or axle, or any other part, just minor adjustments once in a blue moon. I also really like the lightweight hollow axle, which is plenty strong for tricks or whatever else you might be into. I'm a fairly heavy rider at 180lbs and have never had a problem. They will be coming to you sporting the AC shield logo, and the first batch are arriving at our distributor as I write this.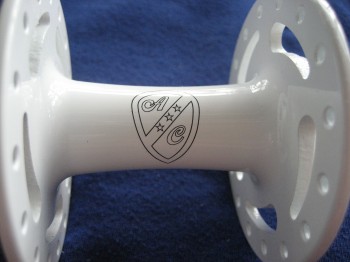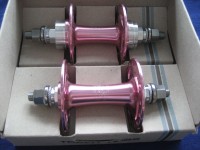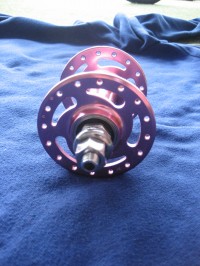 612 Track Cranks are 144BCD, Cold Forged, with a matching 46 tooth ring. They come in gold, red, and black. 165mm and 170mm lengths.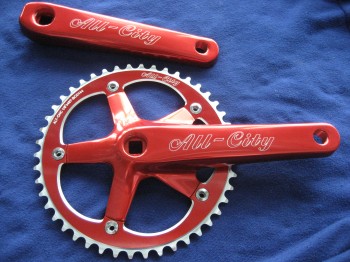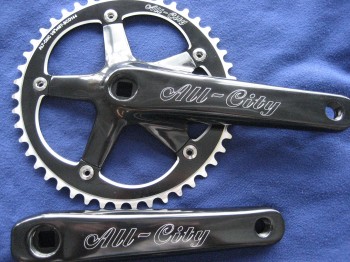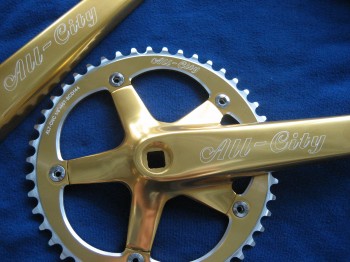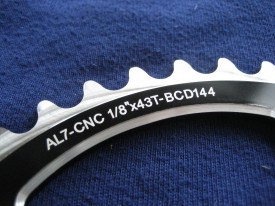 In addition to cranksets we are doing 612 Track Chainrings in 144 and 314 Messenger Chainrings rings in 130BCD, and I'd like to encourage all of you who ride a 44X16 setup to give 43X16 a try. It works great for around the city and it gives you a prime number which increases your skid patches and decreases tire and chain wear.