Last modified: February 21, 2019
Our Biggest Softgoods Drop Ever!
Holy heck people,
Today we're launching a bajillion softgoods out into the world, and we are Stoked! (yeah, capital "S") Namely because if you check out the latest crop of bike colors and what you see below you'll find that our creative force, Saisha, has really stepped up our game. Some of our strongest design work to date in our opinion. And perhaps best of all, these goods are immediately available right at this very moment.
It's going to be a long post, so let's get to it.

First up is this sweet collaboration piece.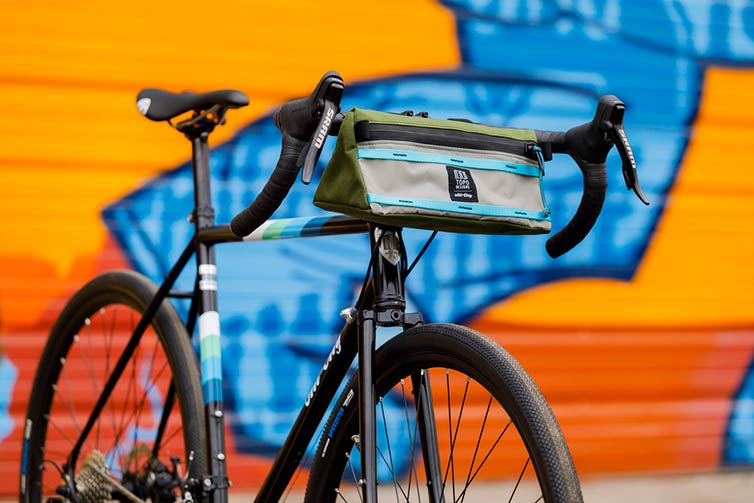 It's a new color-way of our awesome handlebar bag with Topo Designs. It was designed to compliment the new Gorilla Monsoon, Space Horse, and Cosmic Stallion, or pair it with whatever the heck bike you like. It's your world.
Full specs and info here, $49.99 MSRP
Next up we have our new The MAX kit.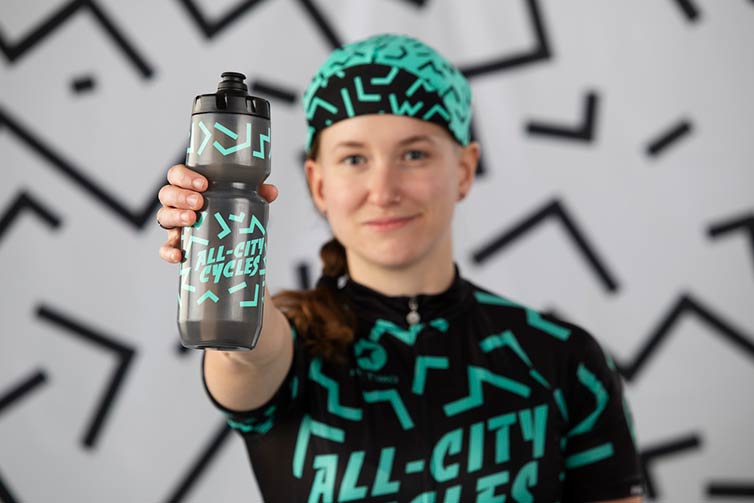 As you saw above in the main blog image, we've got a whole new complete stretchy riding kit for all of your cycling pursuits. The complete kit consists of Jersey, Bibs, Cap, Socks, and Waterbottle. The design was inspired by the 90's and was named after both our Product Manager (Max) and the eatery on 90's favorite after-school show Saved By the Bell.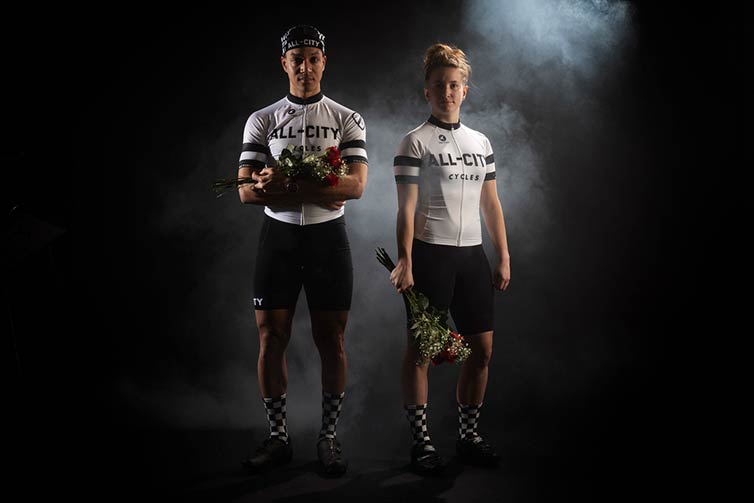 For those of you feeling a bit more understated we have a very tasteful new Classic Jersey. This is the thing for warm weather rides. As always the Classic Jersey pairs with our Perennial Bibs for a truly timeless cycling ensemble. The jersey MSRP is $129.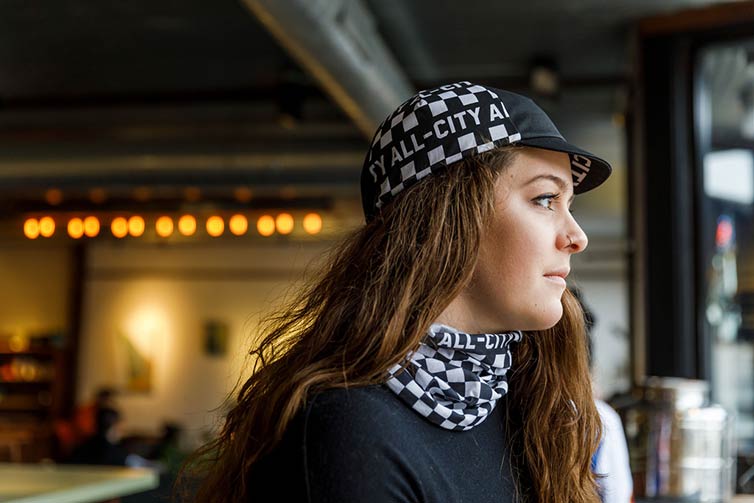 Lately we've been trying to create more families instead of just stand alone products, and are also going through a phase where we're really into patterns. Few patterns are more iconic than the classic checkerboard. Think finish lines, Tommy Simpson, Spiccoli's shoes, ska, etc.
We're calling this collection the Tu Tone and it consists of a cycling cap, neck gaiter, and these incredible wool socks.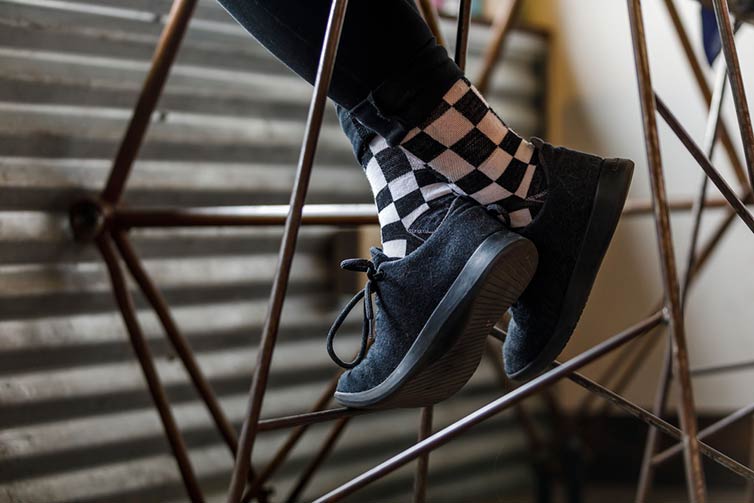 The reason we're so hyped on these socks is because they work so well on the bike (see above for them paired with the Classic jersey) or off-the bike with sneakers. Now we know we aren't the first to do checkerboard socks, but we may just be the first to do them in wool. Which, if you're not familiar, wool breathes better, retains heat when wet, and most importantly doesn't stink the way synthetics do. We think wool is the correct material for socks in all weather conditions and in all activities. That is our position and we think that these Tu Tone socks are a damn stylish wool option. MSRP $22
Next up we have a very special collaboration with our friends at Oak City Cycling Project in Raleigh, NC.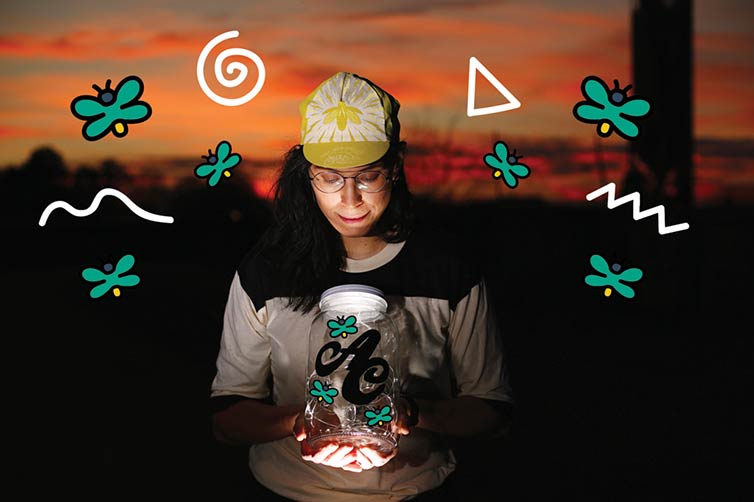 The story: last year Oak City lit us up for being too Midwest and California centric. "Everyone forgets about the South, we've got some great things going on down here." And so, we visited, traveled, and rode with them last August and dang if they weren't right. It ruled. Around the campfire the idea of doing something to celebrate Southern cycling culture came up and Y'All-City was mentioned. The folks at Oak City really took to that idea and we decided to make it a real thing.
They compiled a list of things they felt were intrinsic to the Southern Experience among them: heat and humidity - rivers, streams, creeks - mountains to beaches - Basketball (important) - BBQ - Fried Chicken - Mac and Cheese under the "vegetable" menu - mason jars - sweet tea - lightning bugs - magnolias - front porches and sitting on them so you can say hi to your neighbors - holding doors for everyone - y'all - you can't get there from here...
We ended up with a lightning bug motif that both Saisha and the shop was stoked on. Jared took these photos and then added the illustrations as that is what he does.
So here it is, our tip of the hat to the fine folks riding bikes and making stuff happen down South. Hope Y'all dig it!
Y'All-City Cap
Y'All-City Socks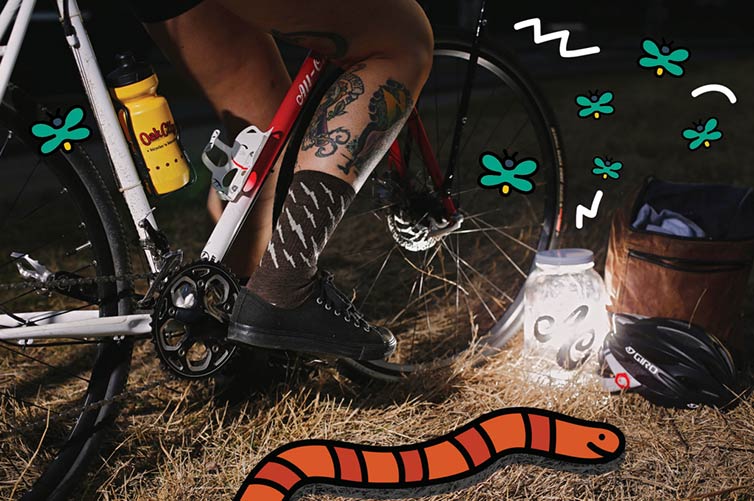 We've also got a new winter cap to keep you warm and cozy.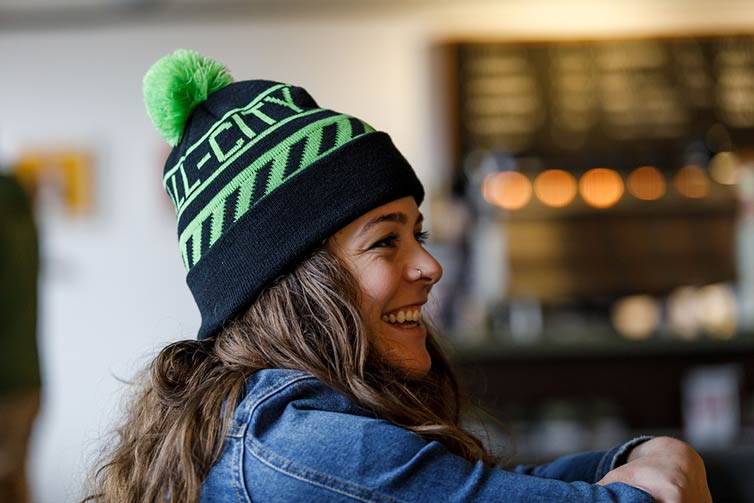 Sleddin' Hat MSRP $25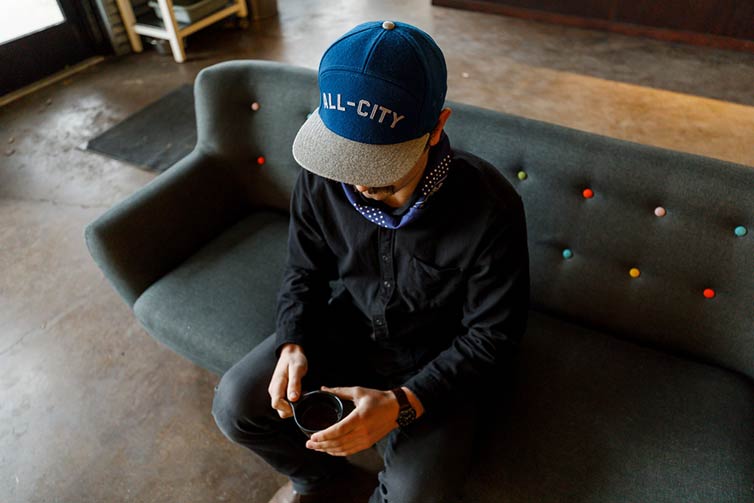 And we're stepping up our hat (hats not caps) game several notches with this rad wool five panel number that we've affectionately named the Chome Dome (after our Sales Manager and flat brim enthusiast Nate Choma). Would you look at that thing? That's Classic! MSRP $35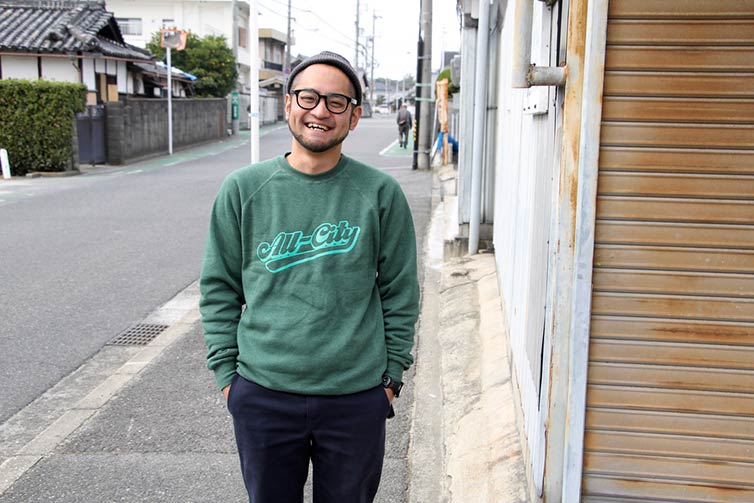 For even more coziness we've got the Throwback Crew sweatshirt modeled here by our Japanese tour guide and all around good guy Yasutomo! MSRP $50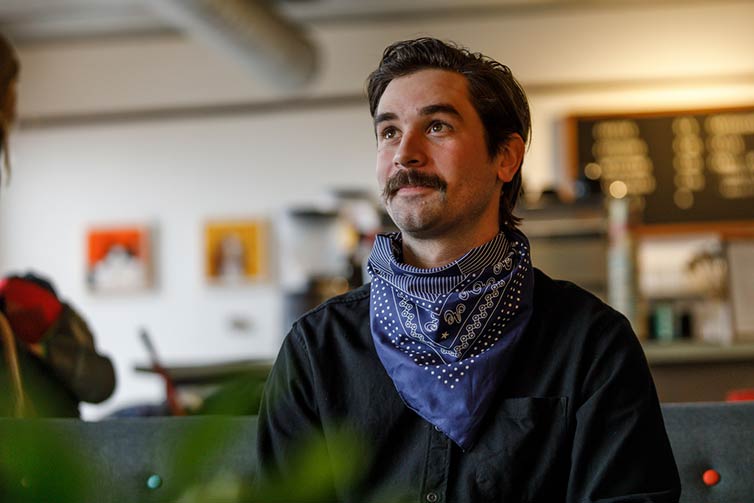 And last but not least we've got the Party Brandanna bandanna (see what we did there). Our take on the classic navy blue bandanna. MSRP $10
But wait, there's even more.......

New waterbottles too.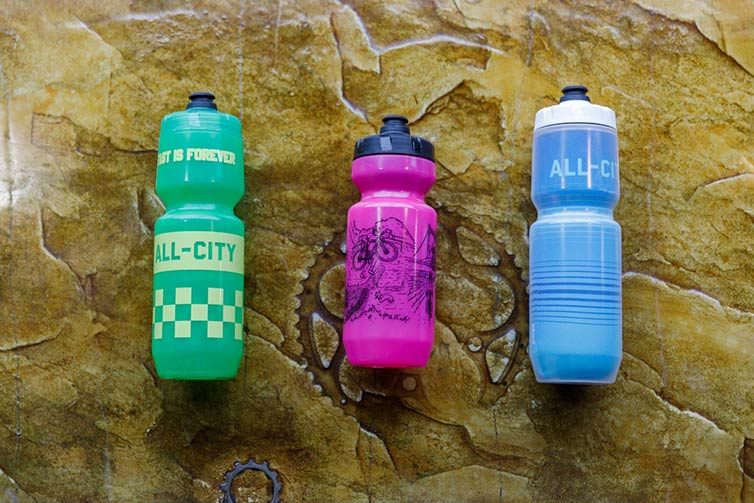 Let's do this from left to right. New colorway of Fast is Forever Bottle, brand new 10th Anniversary bottle with that sweet 10th Anniversary illustration, and finally a new Insulated jam that we're calling Bright Lines.
That's alot of new stuff right there, all of it available at your local AC dealer.